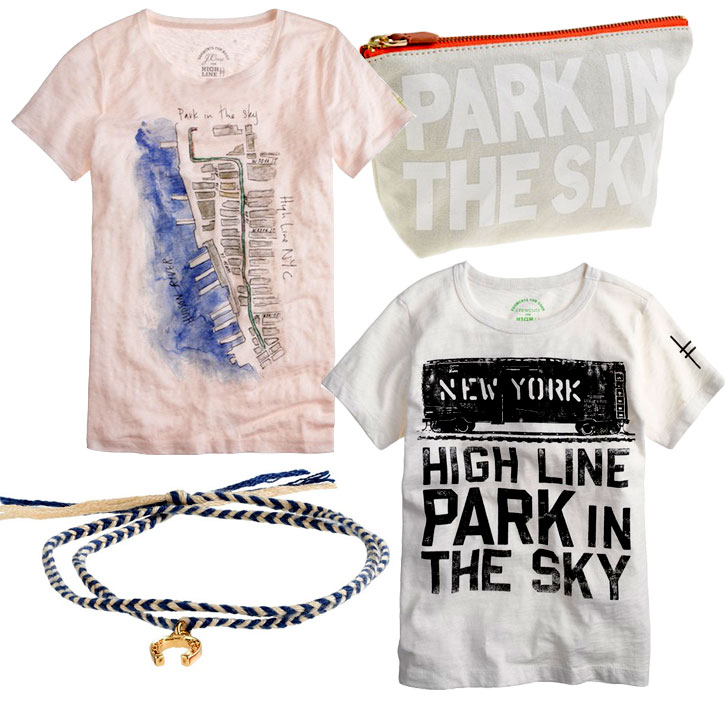 If their upcoming collection is any indication, J. Crew is definitely in a New York state of mind.
The retailer has just unveiled a few pieces from their charity collection with New York City-based nonprofit group, High Line.
The High Line limited-edition capsule collection, which features an assortment of sweatshirts, t-shirts, makeup bags and bracelets, depicts historic images of Manhattan, as well as captivating photography from Joel Sternfeld and illustrations by George Olson and Peter Brown.
Priced from $15 to $78, the High Line collection is expected to launch tomorrow with 100% of  its proceeds to benefit Friends of the High Line.
The 501(c)(3) non-profit works  with the New York City Department of Parks & Recreation in an effort preserve New York's entire historic structure and public parks.
Beginning tomorrow, the High Line collection will sold at the High Line shop, J.Crew.com  and select J. Crew stores in Manhattan.
We say kudos to J. Crew for being such a fashion do-gooder.