Bright Pops of Color, Bold Graphic Design and
Tessellated Repeats Meets Fashion Inspired by Artist Andy Warhol
As a leading figure in the Pop Art movement, Andy Warhol shook the world with his iconic works of art. His pieces explored the relationship between artistic expression, celebrity culture, and advertisements that boomed in the '60s.
Warhol's works incorporated many forms of media, including drawing, painting, printmaking, photography, silk screening, sculpture, and film.
His career skyrocketed when he began experimenting with reproductions based on advertisements, newspaper headlines, and other mass-produced images from American popular culture such as superhero comics, Campbell's soup tins, and Coca Cola bottles. In '62, he began his portraits of Marilyn Monroe; other subjects given similar treatment included Jackie O and Elvis Presley, to name a few.
Having debuted his work in Glamour magazine in 1949 and then working as a professional illustrator for Harper's Bazaar, his foray into fashion was very influential, proving that art and fashion could exist together.
Fast forward to present day and fashion is still having a love affair with the iconic artist. Dior recently revealed clutches and bags emblazoned with Warhol's quirky gilded-shoe designs from his fashion illustration days and countless others, season after season, have revealed collections inspired by his artworks.
Warhol's Pop Art conjures up an eclectic mix of colors and textures – there are no limits here. Bold graphics, tessellated repeats, abstract shapes, stylized animal prints and florals all feature in the modern Pop Art trend.
The key is to have fun with color, so like Warhol, let loose, be bold and walk tall with our three daring looks.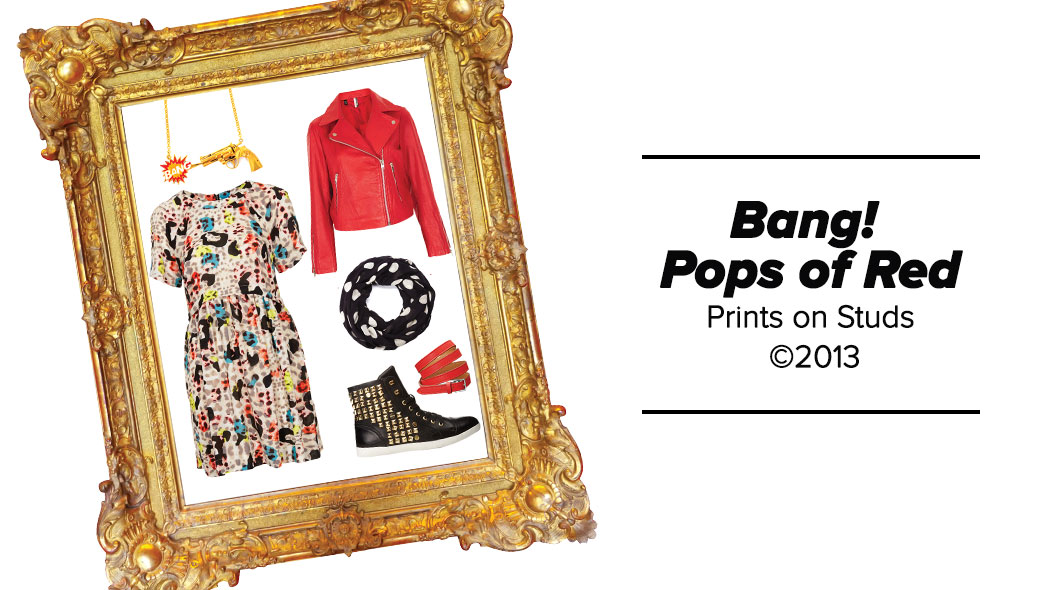 {dress} Topshop Fun Leopard Print Tunic Dress, $90, topshop.com {bracelet} Hermès Mini Etriviere 4 Tours Bracelet, $435, usa.hermes.com {jacket} Topshop Boxy Leather Biker Jacket, $370, topshop.com {scarf} Sole Society Polka Dot Infinity Scarf, $25, solesociety.com {necklace} MDKN Necklace – Pow, $60, modekungen.se {shoes} Forever 12 Rock 'n' Roll High-Tops, $40, forever21.com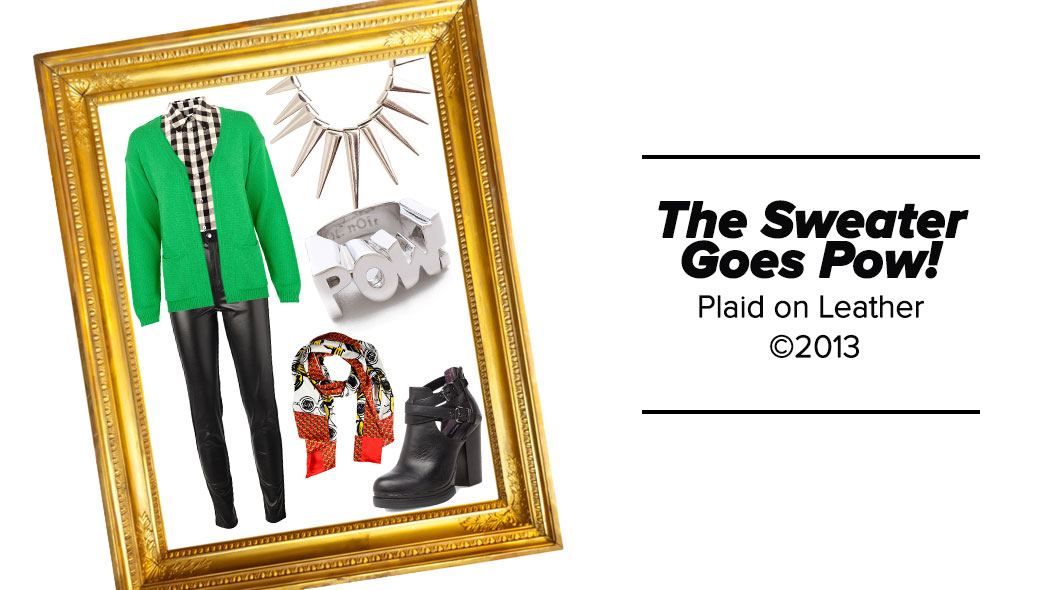 {sweater} River Island Green Unfastened Cardigan, $40, riverisland.com {pant} McQ By Alexander McQueen Faux Leather Front Skinny Trouser, $285, farfetch.com {shirt} Equipment Reese Plaid Silk Blouse, $395, matchesfashion.com {scarf} ISSA White/Red Andy Border Printed Silk Scarf, $205, stylebop.com {necklace} ANGIE Shanelle Spike Necklace, $20, swell.com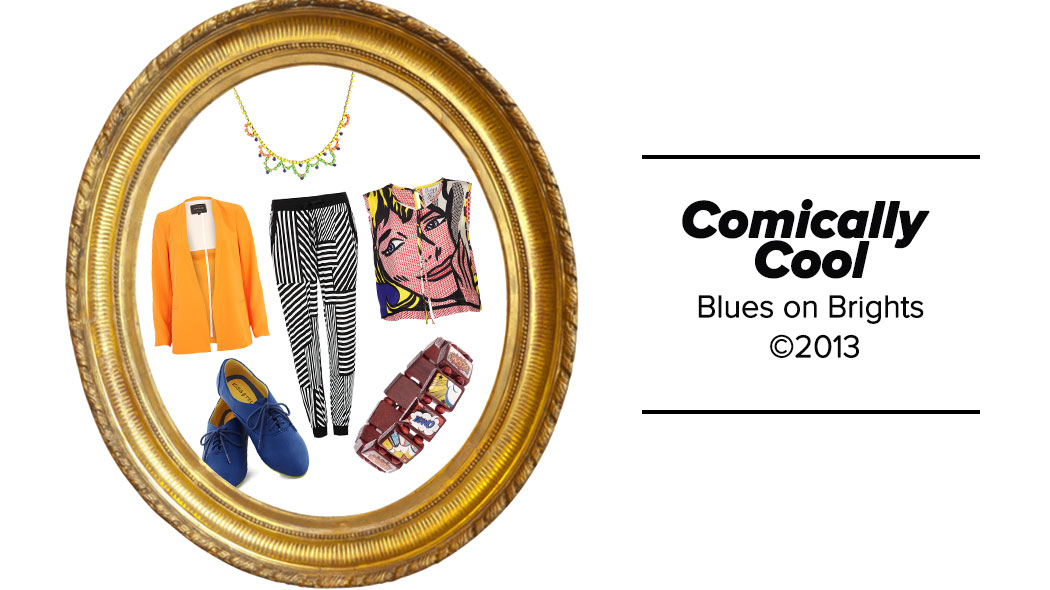 {jacket} Orange Unfastened Blazer, $90, riverisland.com {pant} Sass and Bide Songbird Relaxed Pant, $250, sassandbide.com {shoes} Art's Desire Flat in Blue, $29, modcloth.com {top} Moschino Cheap & Chic Vintage Pop Art Top, $650, farfetch.com {necklace} ASOS Lights Pow Necklace, $26, asos.com {bracelet} Red Comic Print Square Tile Bracelet, $6, riverisland.com
Tags:
Andy Warhol
,
pop art
,
The Art Issue