A Conversation With Beauty
Photographer Alexander Straulino
Fashion and beauty photographer Alexander Straulino turns beauty into art with his stunning, vivid photography. Focusing mostly on beauty shots, his work transforms the human form into close-up, provocative works of art.
[su_divider top="no"]
Meets Obsession: Describe your signature/aesthetic that you try to incorporate into each of your works?
Alexander Straulino: I try to create a timeless piece. One you can look at for a few years… You lose yourself if you travel with trends. I really adore the '40s Harper's Bazaar. This is what I describe as timeless, it's more like a classic way of approaching photography.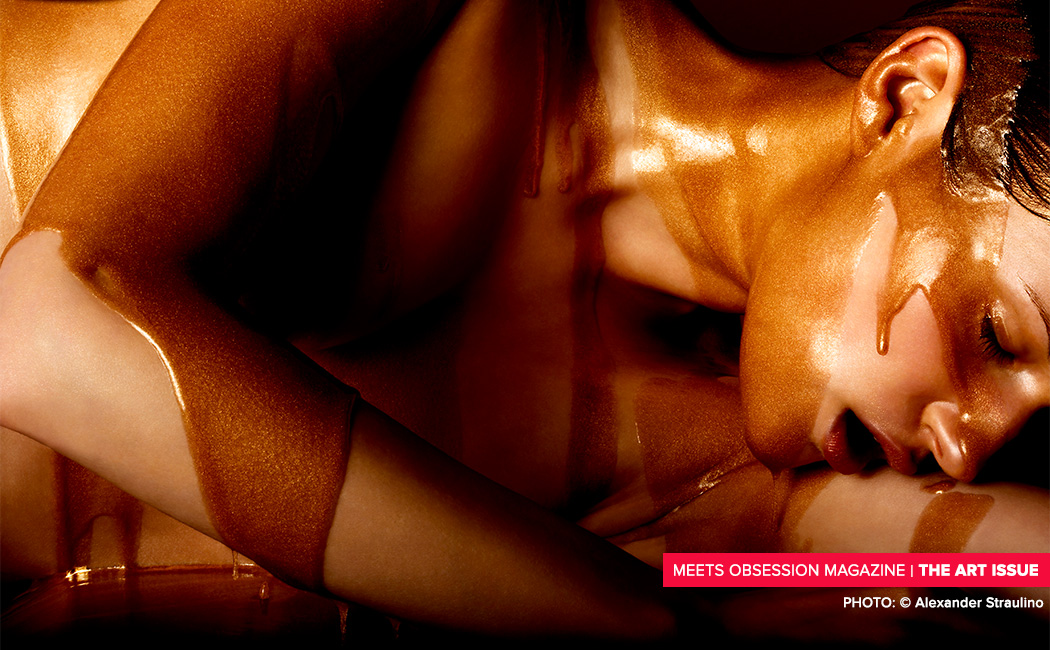 MO: For anyone who's interested in pursuing fashion photography, what is the number one thing they need to know?
Alexander Straulino: Stay away from trends! It's funny. A couple months ago, an assistant of mine quit and he asked me, 'Alex, what should I shoot now, what do people want to see?'
I think the biggest mistake you can do is think of what they want to see instead of what you want to show. You have to train your technique and art, then later on you can play, but it takes a while. Shoot for yourself and see what comes out of you, show your personality.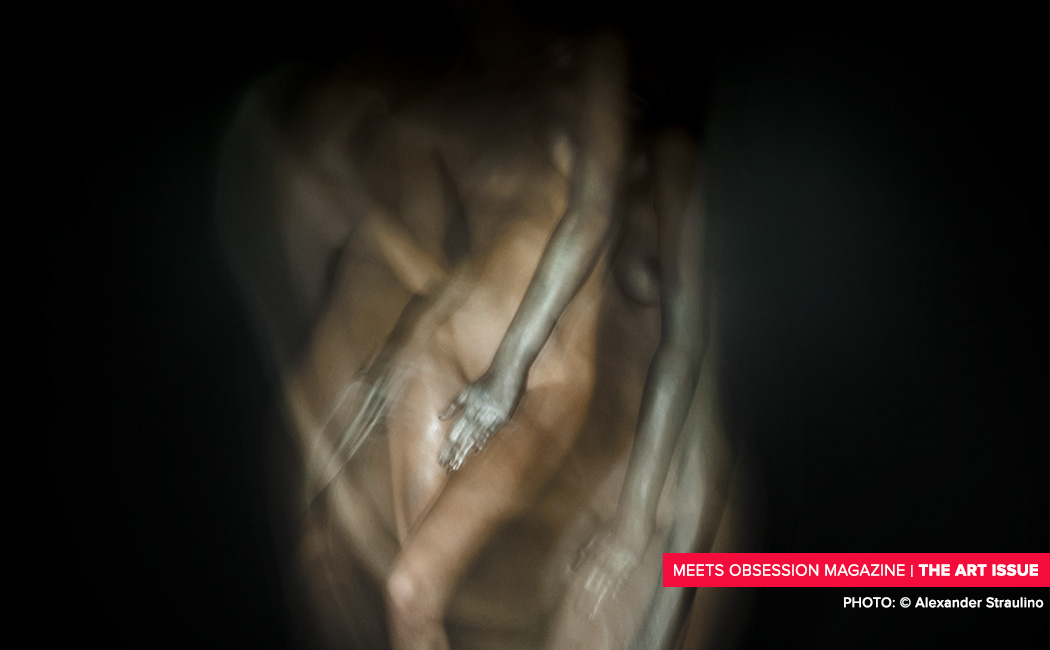 MO: What or who is currently inspiring you?
Alexander Straulino: I like Terry Richardson as a character, though not his kind of photography. I like the 20s, 30s, and 40s, when the first magazines came out. ManRay. I try to keep away from taking my inspiration from actual magazines, I collect photobooks.
MO: If time were not an issue, whose portrait would you love to photograph?
Alexander Straulino: I would love to [photograph} Picasso.
[su_divider top="no"]
---

Sinta Jimenez is currently obsessed with Opening Ceremony collaborations, Band of Outsiders, warabi mochi from Temari Cafe, meteor showers, and finding a Jeff Buckley soul with a Jason Segel sense of humor.
All author posts