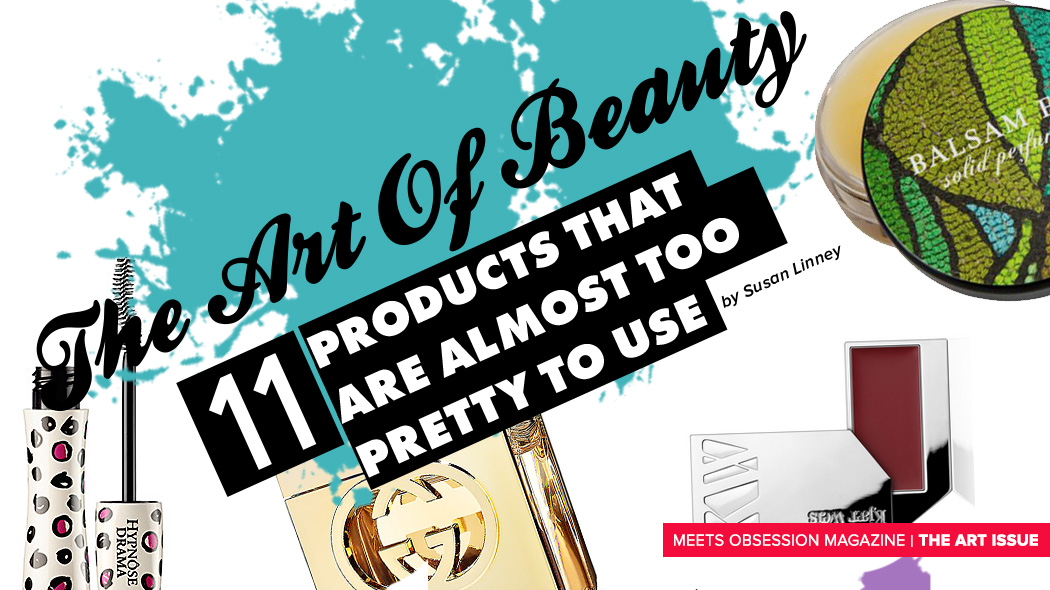 There are few material things that are as beautiful to us as beauty products. The feel of a soothing lip balm, the smell of a fragrant body wash—small joys that are certainly minor in the grand scheme of things, but serve as lovely pick-me-ups during the many moments of my day. There are also those products that are almost like works of art themselves.
Lipsticks, palettes, perfumes and soaps that are so appealingly packaged, you almost don't want to touch them. "For display only," we sometimes think.
These 11 exquisite items are cosmetic works of art, at least in our opinion. From a cube-shaped eye shadow palette to a fashion-designer-decorated mascara, the following pieces are wonderfully creative eye candy, as well as solid
beauty products (should you chose to use them).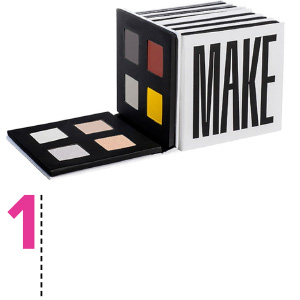 Make Aether Palette
As with an artist's old-fashioned palette, you can play with these colors to create dimension, texture, and one-of-a-kind
finishes, using your eyelids as your canvas.
ahalife.com, $40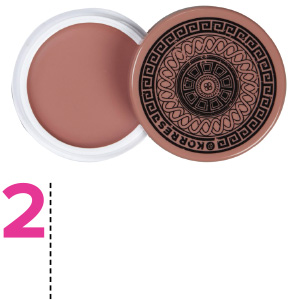 Korres Cheek Butter
Creamy, hydrating and antioxidant-infused, this cheek tint blends beautifully into your skin, giving you just as much flush as you'd like. Each shade has a differently designed pot, all with a nod to the brand's Greek heritage.
sephora.com, $25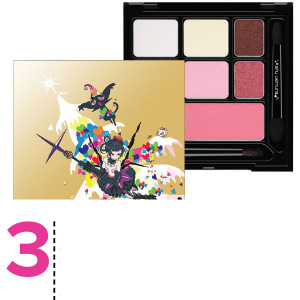 Takashi Murakami for Shu Uemura
Shu Uemura has teamed up with contemporary Japanese artist Takashi Murakami to decorate their special collection for the 2013 holiday season. This beautifully designed palette includes seven iridescent eye shadow shades as well as a pretty pink cheek stain.
shuuemura-usa.com, $69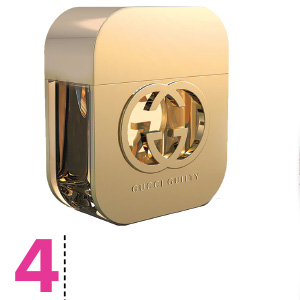 Gucci Guilty
Gucci's golden, glass-and-metal bottle is like a piece of perfumed treasure. The scent is fruity and floral, with a rich amber base and notes of citrus, black pepper and patchouli.
sephora.com, $75

Lancôme X Alber Elbaz Limited Edition "Show" Mascara Line
Adorably decorated by Alber Elbaz, artistic designer for the fashion line Lanvin, this high intensity mascara creates lashes that are bold and dramatic—like the entire limited-edition line itself.
sephora.com, $27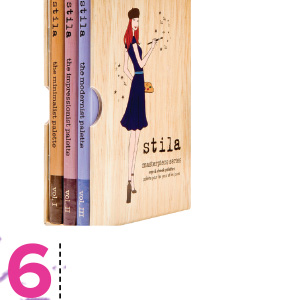 Stila Masterpiece Series
This beautiful "book" includes three artist-inspired eye and cheek palettes — The Minimalist, The Impressionist, and The Modernist. Each "volume" contains three eye shadow shades and one cheek stain. The set also includes easy-to-use makeup tips from Sarah Lucero, Stila's Global Executive Director of Creative Artistry.
stilacosmetics.com, $39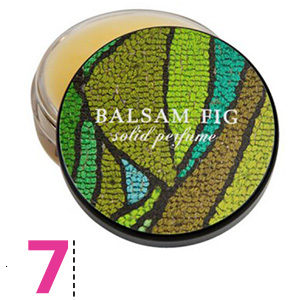 Soap & Paper Factory Solid Perfume
Solid perfumes are the best when it comes to easy transportation of scent (especially if you travel a lot), and S&P has a wealth of fragrances to choose from. We love this Balsam Fig tin, with its green, woodsy color tone and cool illusion of texture.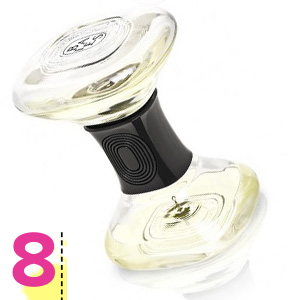 Diptyque Hourglass Diffuser
We'll always be candle lovers (in part, because of how pretty they are), but a recent near-miss flame fiasco has me turning to diffusers as of late. So I was thrilled when I found Diptyque's new hourglass-shaped scent dispensers, which used no heat or battery-power—you just turn the gorgeous glass over when needed, and your favorite Diptyque scent is slowly released.
diptyqueparis.com, $145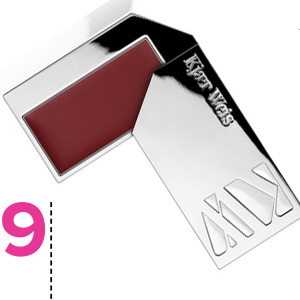 Kjaer Weiss Lip Tint
All of the items in Kjaer Weiss's all-natural makeup line are uniquely designed, encased in shiny silver that bares the KW logo. The lip tints' swivel opening makes fingertip application easy, and the Sensuous Plum shade is perfect for fall and winter
kjaerweis.com, $48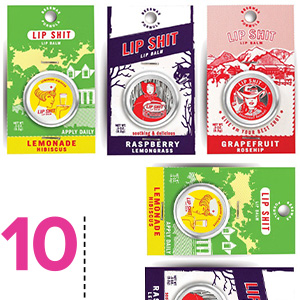 Lip Shit Lip Balm
Just because Blue-Q's balm is a bit low brow doesn't mean the packaging isn't artistic. The designs are wonderfully cheeky, and the straightforward nature of these potent lip soothers make them awesome conversation starters. "Excuse me, would you like some Lip Shit?"
fab.com, $20 for pack of 3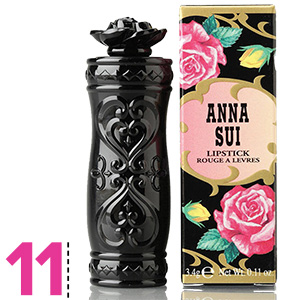 Anna Sui Lipstick
Anna Sui's cosmetics are as artfully designed as her clothes. Highly pigmented and super smooth, this rich red glides on easily and looks as lovely as the flower that tops the product's black metal tube.
b-glowing.com, $30

---

Susan is a freelance writer, born and raised in NYC and currently based in Brooklyn. She's the senior beauty editor for Meets Obsession, and also writes for online publications such as Mamasarollingstone.com, TueNight.com.
and The Huffington Post. Susan had a serious candle hoarding issue that she has no plans to address. She's currently obsessed with Marc Jacobs' new beauty line, her black Zara moto jacket, and Aaron Paul.
All author posts