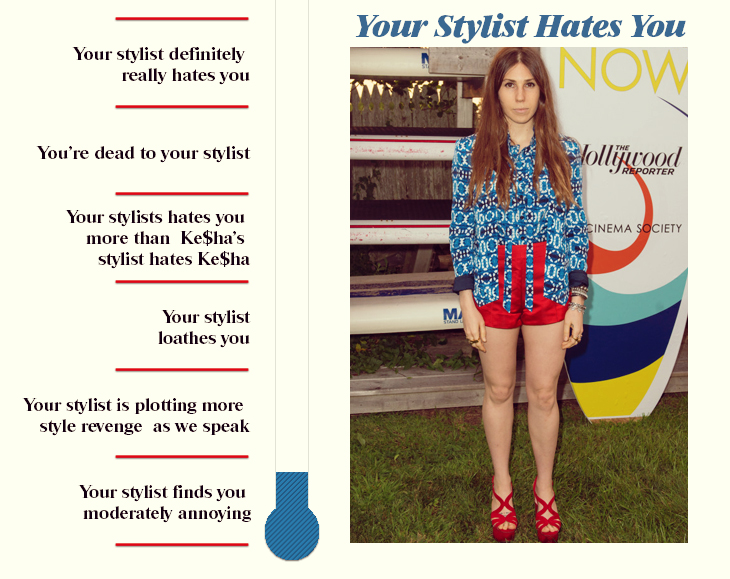 Dear Zosia,
Print on top of print, prom dress satin, matching shoes, oh my.  But judging by the look on your face, we're guessing that you probably already know that you look a member of the Partridge family that has lost her trusty vest.
And those shorts are so Shosh-short that we are blinded by your apparent lack of beach time this summer.
Verdict:   Unlike your recent kickstarter campaign to fund your band, your outfit has way too much going on. [hr]

---

Caroline Cullen is currently obsessed with Dirty Shirleys, Pauly D's pecks, and Gordon Ramsay's Kitchen Nightmares on BBC.
All author posts