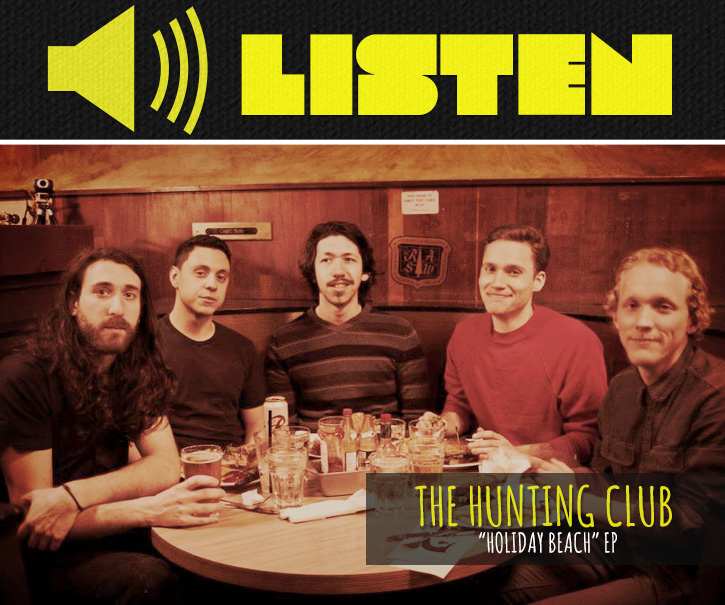 With their hard guitar riffs and their fun, infectious, drum beats, The Hunting Club presents a complex sound that gravitates between many genres. Some of their songs have a bluesy, country vibe, while others are more influenced by sweeter, softer indie rock melodies.
After a hiatus or two since the band formed in 2007, the Seattle quartet just released their first official album entitled, "Holiday Beach."
The band took a DIY approach to finishing up their EP, which was partly recorded at Tim Damon's (guitar and vocals) Puget Sound located cabin. The ending  result is a rich, authentic, echoed garage rock sound that we're obsessing over. Take a listen!
Standout tracks:
Still Sorta New
Genius, Carnivore, Beauty Queen
This is (How I Know)
You would like this band if you like:
Built to Spill
Santah
Clap Your Hands Say Yeah
---

Josh is a writer/photographer based in the nations Capital. He is an Arts Professional by day and also our Music & Entertainment Marketing and Promotions Editor. You may also see him with a camera in one hand, as a professional event photographer. In his spare time he enjoys collecting records, making semi-vegan food, and playing guitar in his band project, The Unnoticed Truth.
All author posts