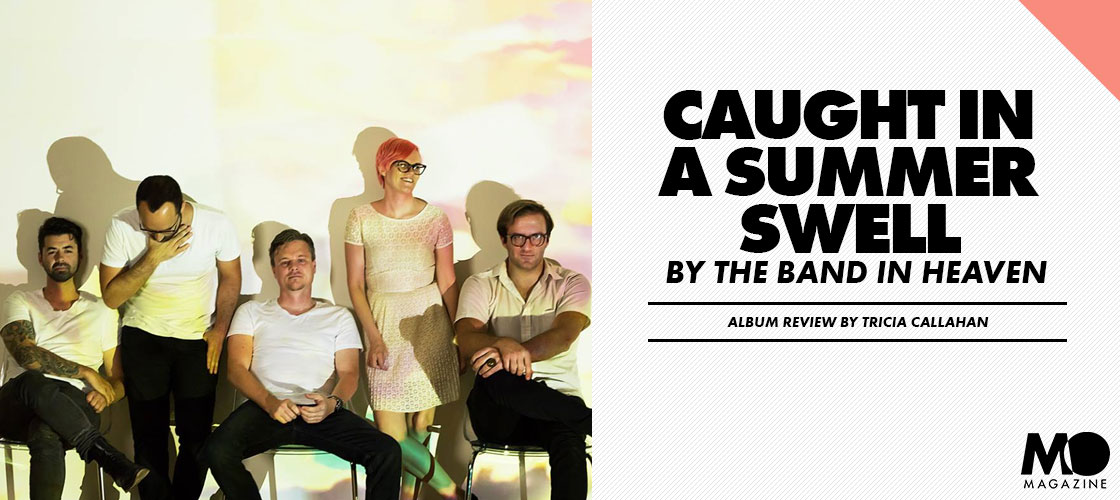 Bringing songs from the wave to the shore, The Band in Heaven recently released their latest album 'Caught in a Summer Swell.'
The LP houses the Florida natives' other-worldly complexion through a haunting vibrato, both lyrically and musically. Individually, each song has its own sound and personality. But from the first track,  it seems to have been cohesively seamed into a concept album.
The album begins with "Dandelion Wine" and closes with "Farewell Summer," both titles of sequel novels by Ray Bradbury. These works of fiction, an assortment of partially autobiographic summer short stories, were written at the start and end of Bradbury's career as a writer. These set two markers for the album: one for the start of life and one for the end. But as the album's title suggests, they are at neither point. They are instead caught in a swell; no longer young but not yet old.
"Summer Swell"  lyrically suggests just this, "There ain't no one left around/Just you and me in this hopeless town/Were they lying through their teeth?/When they said we could be anything."
In "Young and Dumb,"   a song about disappointed love, band members sing about, "The street signs are all bent/heavy with regret."
"Fairweather Friends" reflects on the drone-like cycle of playing shows; how the energy of the crowd can offer the feeling of belonging, yet stoned and lonely is where they find themselves once they leave.
And just like the comforting and hypnotic sound you hear when holding a seashell up to your ear, The Band in Heaven has found the delicate balance between noise and meaning.
'Caught in a Summer Swell' is an album that offers poetic reflections, interpretations and something truly obsession-worthy.
[hr]
The LP 'Caught in a Summer Swell,' released on Decades Records, is available HERE.
[hr]
Tags:
Caught in a Summer Swel
,
The Band in Heaven