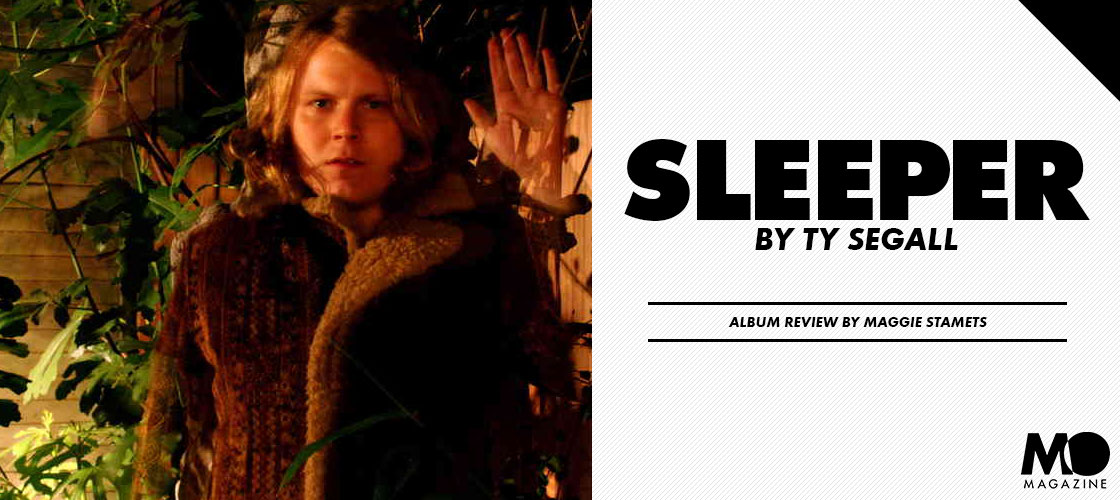 Ty Segall has never been an artist easily pigeon-holed into one rock category; we see his manic energy as he jumps from band to band to solo project, living in a perpetual state of creation. But 2013 has been a quiet year for Segall, and with the release in August of his latest album, "Sleeper," it is clear why.
Sleeper is something new, something calm and simple compared to his previous sound: a healthy mix of MGMT, Deerhunter and The Animals—all thrown in a blender with a handful of nails. Although the album is softer, it is not devout of the raw emotion we are accustomed to from Segall. It is just perhaps a quieter display of anger, loss and confusion.
The album is described by Segall as a "purge" after an emotionally trying year. Following the death of his adopted father, he had a subsequent falling out with his mom. The song "Crazy" seems to describe the melancholy brand of rage that only grief can evoke. The melody feels almost upbeat but the occasional sour note brings an organic emotional presence to the piece.
"That take was basically when I wrote that song," Segall said in an interview with NPR, "There wasn't an intention."
Segall decided to stick with what he knows when recording this album and laid each track on tape.[pullquote] This method may seem unnecessarily difficult to devotees of the digital era, but it gives "Sleeper" a raw, vintage feel and somehow makes the emotion of the music feel genuine and unguarded. [/pullquote]It is a rarity to enjoy the work of an artist who opens his wounds to his audience through unsullied expression.
By deconstructing a hyper and complicated style to a simple acoustic guitar, voice and strings, the 10-track album displays Segall's lyricism and melodic prowess in a way that hasn't been produced in the past.
Although "She Don't Care" does not open or close the album, it sticks in the mind long after you're finished listening. The track neatly begins with a count-off  and then jumps into the first verse with no instrumental intro. The chorus is a sweet and harmonic combination of upper pitched vocals floating along a breezy melody, underscored by violin and guitar.
This creates a classical sound that weaves seamlessly into the vintage style, evocative of The Byrds circa 1969. Through the merging of these contrasting styles, Ty Seagall leads listeners on an exhilarating step off the beaten garage-rock path.
In the final song of the album, "The West," Segall asks "Where do I go home?"
And I hope he has found home, or at least a place where he will artistically spend some time.
"Sleeper" shows a new Ty Seagall: uncomplicated but still managing to express so much complex feeling, while upholding an effortless tone and unguarded openness that makes Segall the true artist that he is.
---
Maggie is a writer based in Long Island, New York. She is heading into her second year at Hofstra University studying Journalism. If there is any time to spare in her hectic schedule of compulsively listening to, reading about, and watching music videos of the Vaccines, Maggie enjoys spending time on air at WRHU Radio Hofstra University, blog-hopping and binge watching 'Dawson's Creek' with her fish Tina Fillet.
Maggie is currently obsessed with the Vaccines, Lorde and watching vintage episodes of 'SNL' on DVD.
All author posts