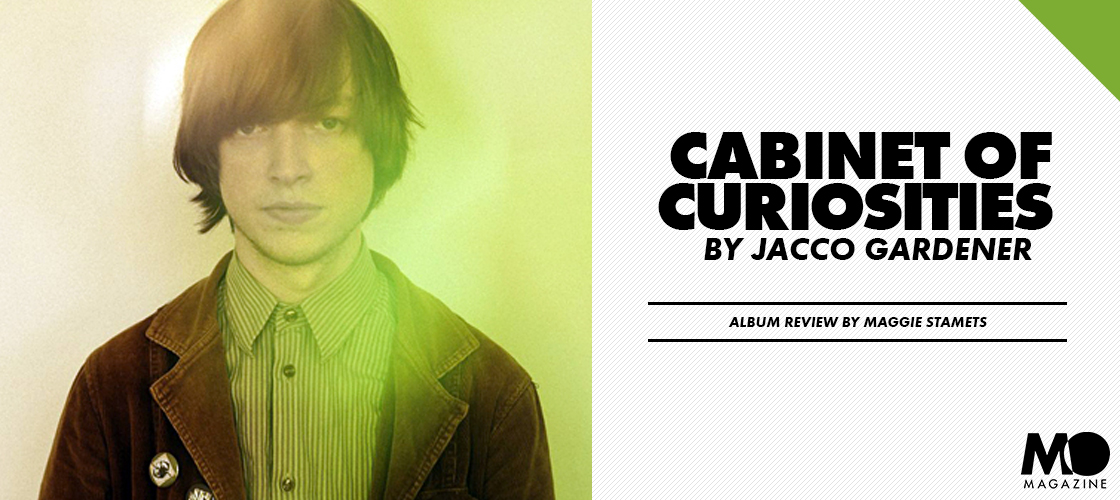 Jacco Gardner gained notice after releasing "Cabinet of Curiosities" earlier this year and his much-awaited North American tour is taking place this fall. His packed line-up includes 22 shows in the month of October in cities throughout America and Canada.
His debut album has served as his introduction into the American-music scene, and this 24-year-old baroque artist is nothing if not innovative. The use of minor chords and spiraling melodies give his signature new-age-style tunes a rustic feel, while still managing to be completely fresh.
The upbeat tack "Clear the Air" opens the album on a cheery note, while boldly displaying a unique style many listeners will not be expecting. In the chorus Gardner, who usually employs a light tonality, shows off his chestier sound as he proclaims, "I just want to clear the air/ It's not fair."
The album as a whole follows no linear pattern melodically. The 12-tracks vary in intensity and complexity to showcase Gardener's artistic diversity and retro-psychedelic style. The soft in nature "Lullaby" reminiscent of the Zombies, is preceded by energetic track  "The Riddle" which takes on a similar style of King Charles.  
Gardner's unadulterated talent takes form especially in the instrumental title-track, "Cabinet of Curiosities." This song opens with a baby laughing; the laughter is used as a reoccurring landmark throughout the song. It seems the laughter is used to punctuate the child-like whimsy felt in the melody on the keyboard.
Lyrics written with dramatic imagery fill the album with moments of simplistic wonder and awe at nature, dreams, and human relationships—underscored by a vague feeling of disappointment. This style of lyric is used in "Watching the Moon" which depicts the simple pleasure of observing a night-sky. The songs bobs along to a waltz tempo, and the combination of harpsichord, keyboard and glockenspiel creates a deliciously spooky aural scene of a lonely night and two people watching the moon trying to "forget why I am asking why."
[pullquote]The music wraps around listeners like a soft knitted scarf; it is warm, cozy and easy to wear, but still manages to be interesting with a complicated basic structure.[/pullquote] Echoing vocals weave between various sounds of keyboard, guitar, bass, drums and harpsichord. The seemingly idiosyncratic choice of harpsichord proves to be an adhesive in many songs holding a tight sound in place.
The cohesive sound and instrumental agreement can be credited to the fact that Gardner recorded each instrument–with exception to the drums which were  played by Jos van Tol–throughout the album.
It is clear the album as whole, as well as the individual songs, are driven by the singular and irrepressible creative vision of Jacco Gardener.
---
Maggie is a writer based in Long Island, New York. She is heading into her second year at Hofstra University studying Journalism. If there is any time to spare in her hectic schedule of compulsively listening to, reading about, and watching music videos of the Vaccines, Maggie enjoys spending time on air at WRHU Radio Hofstra University, blog-hopping and binge watching 'Dawson's Creek' with her fish Tina Fillet.
Maggie is currently obsessed with the Vaccines, Lorde and watching vintage episodes of 'SNL' on DVD.
All author posts