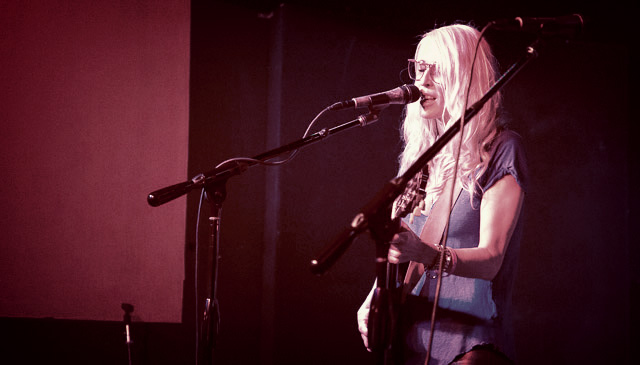 Photo: Alex Richardson
Imagine if Ellie Goulding's style fairy, Lily Allen's wit guru and Joni Mitchell's vocal coach came together to persuade the formations of a beautiful new trend of musicology. The result would be someone like the angelic singer-songwriter Clair Reilly-Roe.
As the daughter of music and peace-loving hippies, Clair grew up in Ottawa, Canada.  Her British father taught her the majesty of classical music, along with the spiritual power of Yo-Yo Ma's cello at a young age. Inheritably, these early influences turned into a commanding musical dialectic for the young Canadian.
Meets Obsession sat down with the musician to speak about her career, inspiration and how she originally began her journey to music. "When I was 14, my brother had me sing backup vocals for his band" Clair tells Meets Obsession. "And then when I was in high school, I played in a band called the Nicotine Addicted Fish. We did Jimi Hendrix covers around town. Music was always around, but I never really thought about it, because I was the intellectual one in the family. Everyone thought I would be in finance. But here I am!"
She went on to describe the first moment when she truly discovered music. "I remember meeting this guy at a bus stop in Ottawa when I was younger and we went back to my friend Catherine's house and we listened to AC/DC for the first time. I think it was "Back In Black." That was the first time I really heard music in a different way. I don't know how to describe it other than my ears completely changed. A light switch went on and I was like 'holy shit, everything that goes on in this song is bananas'."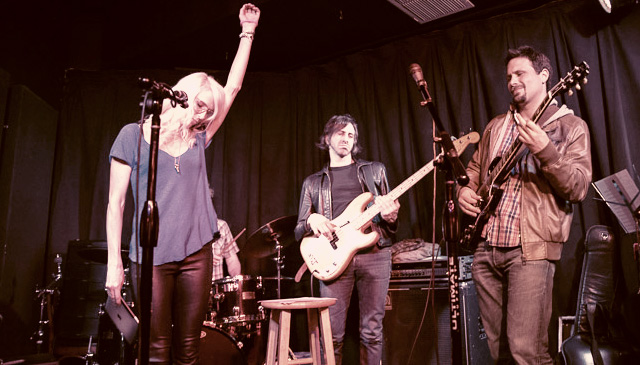 Photo: Alex Richardson
Finding inspiration in the expressive melodies of great artistic minds like Carole King, the Beatles, the Rolling Stones, John Denver, AC/DC, Led Zeppelin and Bob Dylan, Clair has always felt the healing power of music along her journey.
Having moved to NYC in 2004, Clair has been busy playing local venues all around the five bustling boroughs.
In reflecting on her own creative process of writing music, Clair explains, "People's stories inspire me. I love talking to people and hearing where they came from and what they've been through. It's crazy how everyone's been through the same kind of experiences. We've all had the same feelings — it's just been different circumstances. So, I really like taking people's stories and turning them into songs."
Clair tells stories of heartbreak, of food, of sex, of change, of letting go and letting be, of vibrancy, of feeling alive and in love with the world and those in it. She tells real, authentic, and uncensored stories in song that everyone can relate to and can appreciate (with a sense of humor).
But as demonstrated during her recent show at Genghis Cohen in Los Angeles, what makes Clair truly unique, is that this modern, blonde bombshell draped in leather, tells these stories with a degree of sharply attuned wit and intellectual dexterity.
There is a certain consolation in the truthful nature of her lyrics and the clever display of ingenious in her live performance. And there is no doubt that this is just the beginning of Clair Reilly-Roe's musical story.
Clair is also part of the positive infused hip-hop group KBC Kids. She loves making encouraging music for kids that has personality, comedic appeal and groove at the same time.
For more information on Clair, visit http://www.clairreillyroe.com/