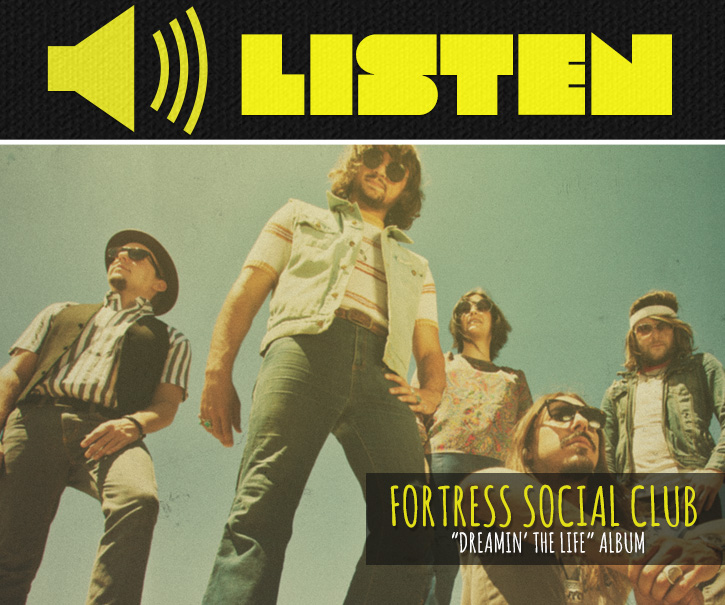 From our first listen to their opening "Business by Day, Business by night" track off of their "Dreamin' The Life" debut album, Fortress Social Club has got us dreaming about their sweet, psychedelic, retro sound.
With their vintage musical instruments, their up-beat, catchy hooks, and their instrumental, beachy, lo-fi surf rock twangs and revival rock rhythms, Fortress Social Club is making a name for themselves since they formed in 2012.
Inspired by John Lennon, T. Rex, The Velvet Underground and The Rolling Stones, the band, which originally consisted of 20 members, is now a tighter collective of 5 musicians, all who hail from music groups such as The Matches, Maniac, the Bellrays, and others.
Describing their sound as "Summer-of-Love-Fantasy Rock 'N' Roll," their latest album offers a fresh musical perspective on a vintage, yet wholly new and original sound.
Standout tracks:
Business by Day, Business by night
One Woman Man
You would like this band if you like:
Tame Impala
Jet
Dirty Projectors 
Tags:
Fortress Social Club
,
LISTEN
,
Psychedelic rock
,
Surf Rock