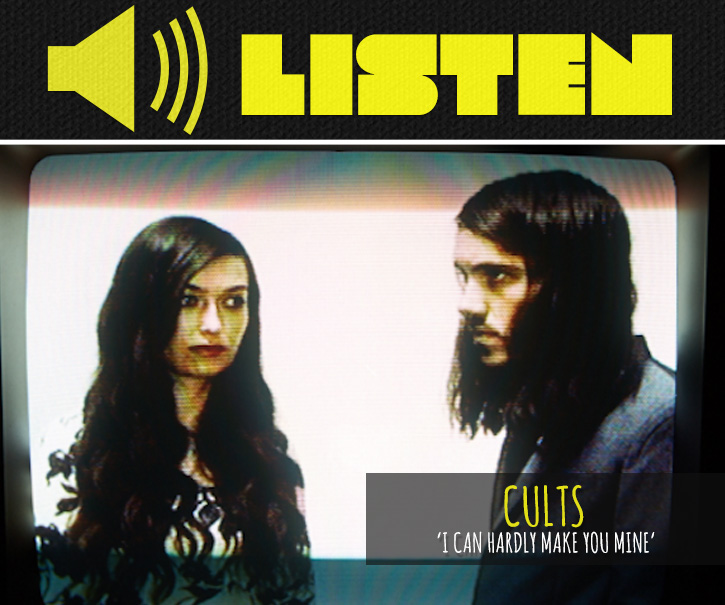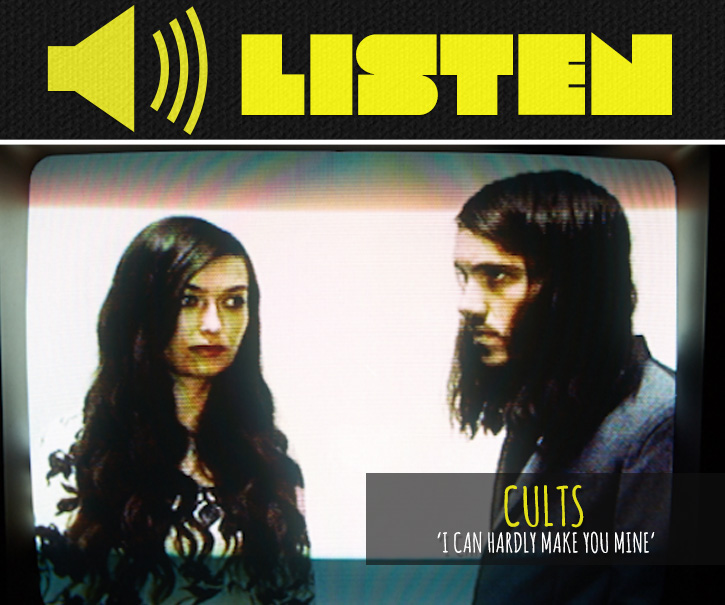 It's no wonder Cults' latest track, 'I can hardly make you mine,' comes from an album titled "Static." The child-like voice of Madeline Follin is crouched behind distortion and reverb while multiple instruments dance playfully around Brian Oblivion's repetitive riff.
The musicality is eerie, although at times unusually upbeat.
The lyrics, "I know you're not the one or the only/but we both know what it's like to be lonely… staring into the tears like a loaded gun," are innocently describing the fear of rejection while still hinting at an early '80s horror flick.
Overall, the track is perplexing. Becoming more and more etched into your mind with each listen, you will find yourself humming the melody while taking a shower, doing the dishes, or cleaning out your cat's litter box.  Whether you are happy or sad when you hum is up to you.
Cults second LP, "Static," is set to be released by Columbia records on October 15.
And judging by this song, Cults are just obscure enough to become your next obsession.
Tags:
Brian Oblivion
,
Cults
,
LISTEN
,
Madeline Follin