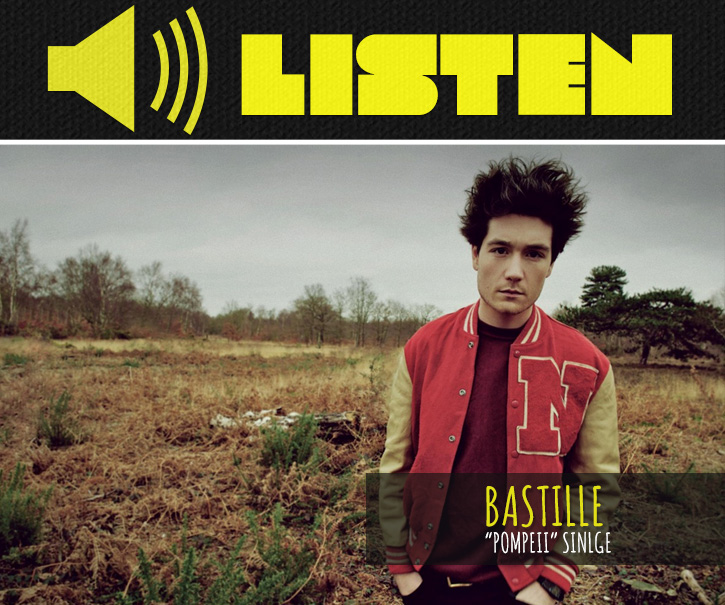 With a band and song name so rich in history, it's no wonder Bastille's "Pompeii" single leaves you feeling like you just left a town meeting.
"Pompeii" touches on a provocative subject by taking a historical moment and matching it lyrically against the natural disaster and ultimate destruction of Pompeii, the well-developed Roman city that was left under nearly 20 feet of volcanic rock and ash in 79 AD.
The song is illuminated only when singer Dan Smith strikes hope into his imaginary councilmen with lyrics, "But If you close your eyes/does it almost feel like nothing's changed at all?"
Would you be able to hold clarity when you lost everything? Smith insists he is going to be an "optimist" regardless.
It is safe to say that this message fits easily into anyone's daily life.
When you lose anything—whether it's your job, your girlfriend or your wallet on the metro—it can leave you feeling frustrated and hopeless.
The song's ultimate message is about  finding your clarity in loss and realizing what you really have never left.
The UK-based band's debut album, "Bad Blood," is available here.
You watch their watch music videos and webisodes  at Cinema Pompeii.
---

Tricia, a graduate from the University of Mary Washington in Popular Media Journalism, is a writer currently residing in Columbia, SC. Tricia is currently obsessed with The Great Gatsby, Jack Johnson, Jack Daniels, large thrift stores, Atlas Genius, and radio shows.
All author posts