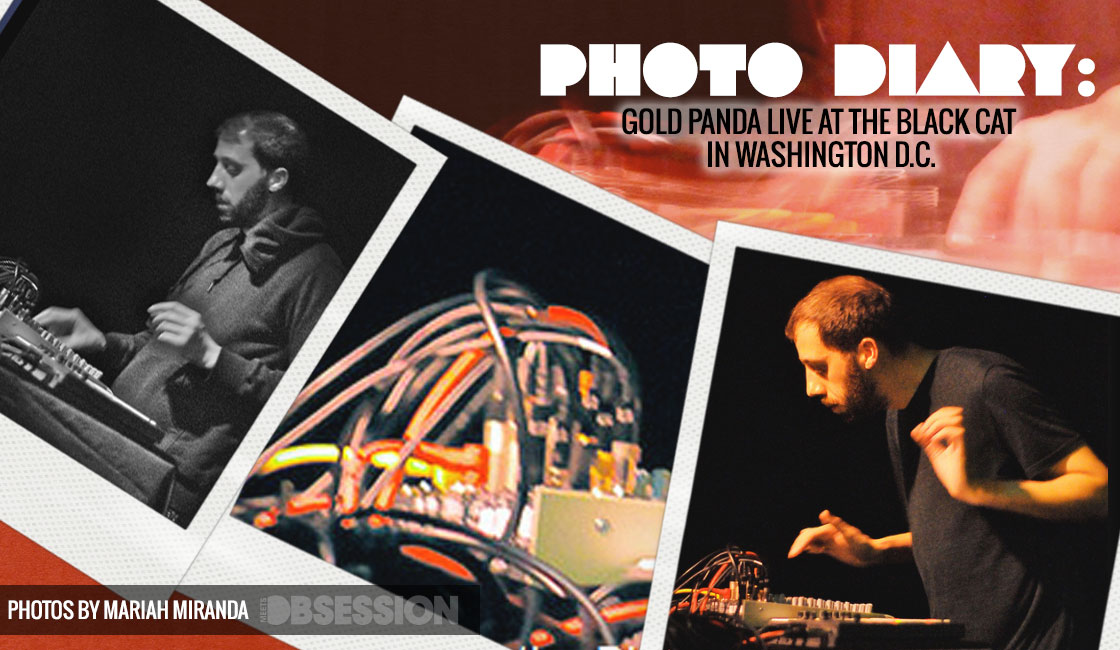 A master of intricate beats, composer and BBC's nominee for best sound of 2010, electronic artist Gold Panda stopped by DC last week.
Having just released his "Trust" EP, which is his  first full EP since his pre "Lucky Shiner" days, the UK-based artist performed–as part of his world tour–to a packed house of loyal music fans.
Dressed in a dark hoodie, with decks in tow, Gold Panda masterfully mixed the perfect musical accompaniments to each nostalgic sound, taking the audience on a dream-like, super-chill, hypnotic ride.
Photos by Mariah Miranda for Meets Obsession magazine.
[justified_image_grid flickr_user=95100483@N08 flickr_photoset=72157633604241392]