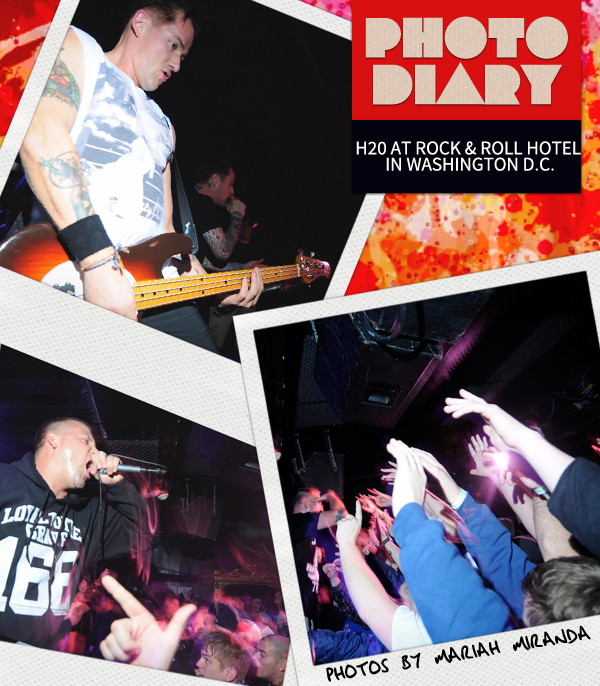 Hardcore bands seriously have the best fans in the world.  Not only are they fiercely loyal, but they are among the most enthusiastic and participatory fans at live shows. Seriously, hardcore shows rarely are boring.
So when we arrived at the Rock & Roll Hotel on Friday in Washington D.C. to see H20 perform live, our expectations were sky high, and they exceeded them in every way.
Terror, Backtrack and The Code Orange Kids opened for the band, giving the audience exactly what they came to see and hear. Fans jumped up and down, waved fists in the air and sang-along with the band to some of their favorite tracks.
When H20's Toby Morse (vocals), Todd Morse (guitar & vocals), Rusty Pistachio (guitar& vocals), Adam Blake (bass) and Todd Friend (drums) hit the stage, the audience went crazy…and we've got the photographic evidence.