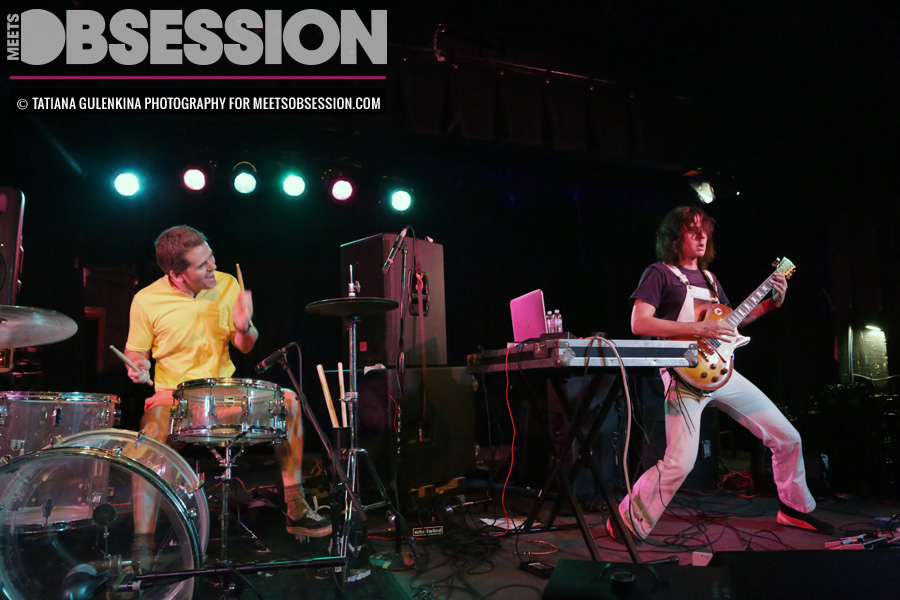 Last week, DC-based electric rock bank, Heavy Breathing, stopped by the Black Cat for a live performance.
The band, comprised of Erick Jackson (guitar), Jeff Schmid (drums) and Amanda Kleinman (synth and keyboard), boasts trippy tinges of 70s psychedelic rock–you can almost imagine them playing to an LSD-intoxicated crowd  in the company of bands like Pink Floyd and Jimi Hendrix–mixed with electric sounds.
Proving great music acts other than Fugazi and Bad Brains, in fact, do hail from DC, Heavy Breathing left us super impressed (which is why we added their recent "Body Problems" album to our most-wanted music list).
If you get a chance, also check out the band's website, which hosts a selection of cool animated GIF collages for each song. The result is an intriguing visual/audio marriage of music and art.
Photos by Tatiana Gulenkina Photography for Meets Obsession Magazine.
[justified_image_grid flickr_user=95100483@N08 flickr_photoset=72157634435120956]