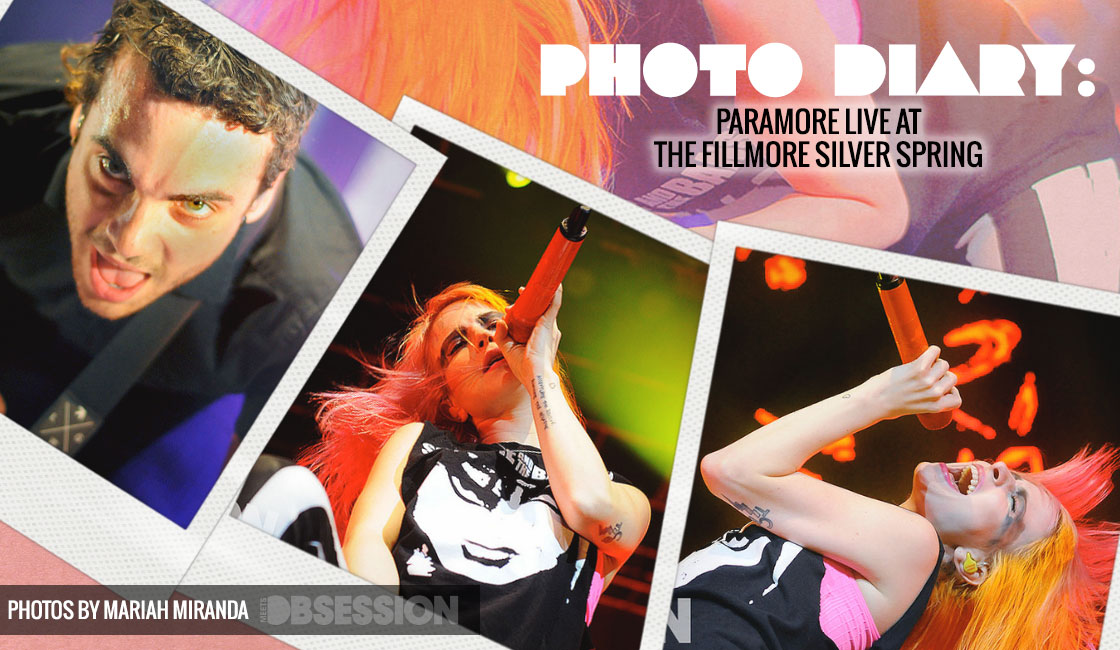 There are bands that put on a show, and then there are those bands that put on a spectacular, edge-of-your-seat, high-energy, dance-worthy show.
Paramore is one of those bands.
This past weekend, we caught the Tennesse-based emo pop band—comprised of Hayley Williams (vocals) Jeremy Davis (bass ) and Taylor York (lead guitar and percussions)—at the Fillmore in Silver Spring, MD.
The red-haired Williams—wearing dramatic eye makeup and a Siouxsie and the Banshees tee with striped jeans—gave it her all with a vocal performance that had audiences dancing to the band's anthemic songs all night.  Seriously, we had so much fun that we did not want the evening to end.

Photos by Mariah Miranda for Meets Obsession magazine.
[justified_image_grid flickr_user=95100483@N08 flickr_photoset=72157633598949779]