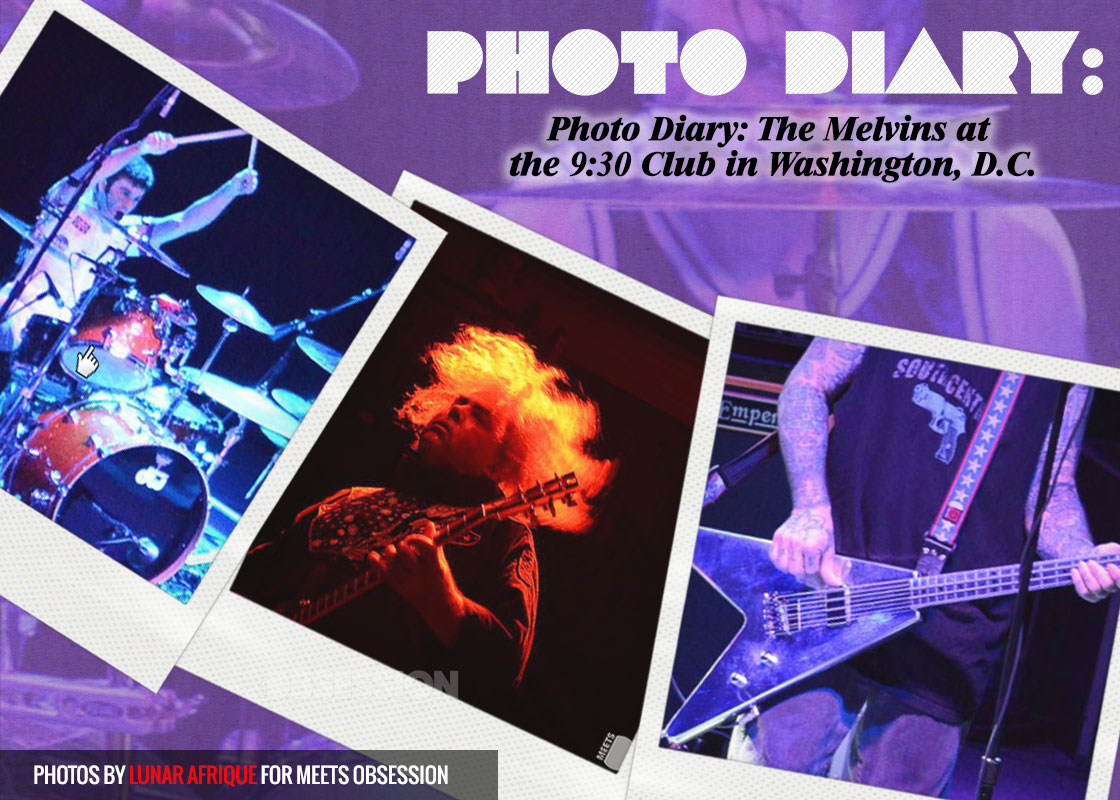 On Saturday, we caught the 1983-founded band, The Melvins, at the 9:30 club in Washington D.C.
The Seattle-based band—comprised of bandmates King Buzzo ( vocals and the band's only original member), Dale Crover (guitar),  Jared Warren (base) and Coady Willis (drums)—churned out their signature heavy, slow, self-described "sludge" sound to an audience of mixed ages – which is expected from a band that's successfully been around for over 25 years.
For us, the show was not only a great performance but it  was also a nostalgic experience.
Here are our best photos from the show. Photos by Lunar Afrique.
[justified_image_grid flickr_user=95100483@N08 flickr_photoset=72157634968528011]