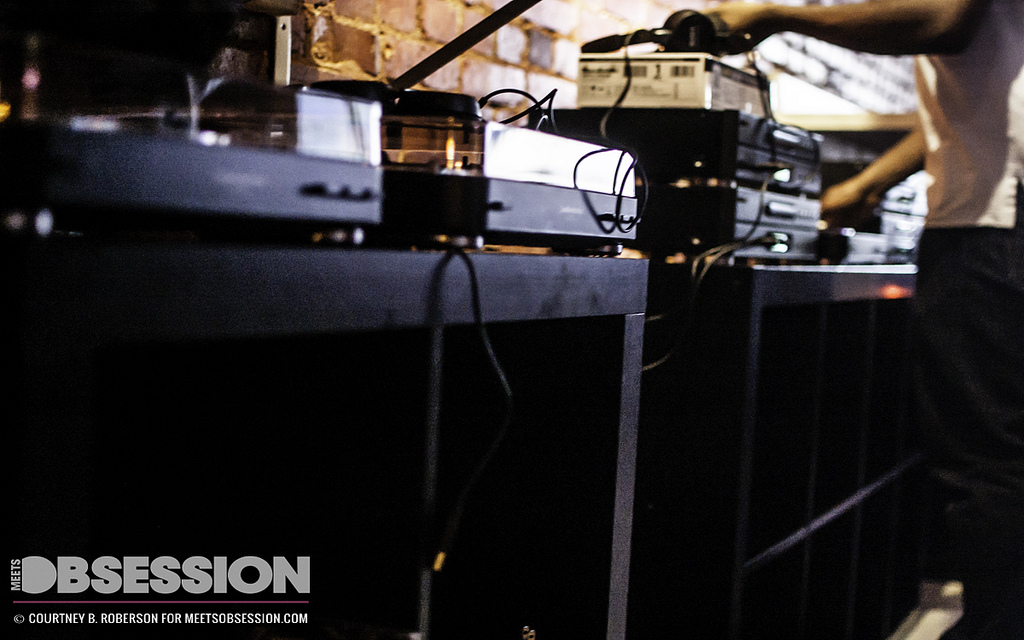 Over the last several years, the District's music and arts scene has made significant steps towards growth.
However sparse, alternative music venues, like the Black Cat and the 9:30 Club have existed for some time, however, multi-use spaces—specifically for music and the arts—are kind of a new thing for DC.
And in a somewhat sterile city, where federal workers and politicians rule, it's a relief to see DC taking on some characteristics of cities where art and music dominate.
Fresh off of the heels of the Black Whiskey opening, The Sunshine District, DC's newest bar/restaurant/art space/music venue, held a soft opening last week.
Located on 9th street in the U Street area of DC, the Sunshine District boasts two levels of space. The upstairs venue is dedicated to live shows and downstairs is reserved for the "creation of Listening Stations."
Downstairs venue patrons can choose from four CD players and five record players to listen to and discover music from local DC artists. Taking a page from music listening booths decades ago, the headphone sampling revival allows visitors to discover music in a community environment, as opposed to behind a computer screen.
The venue also offers a selection of sandwiches and salads, and their cocktail menu features impressive drinks with names like, "Sober Mormon," "Old Purple Sweater" and "Aging Hipster."
Check out some of our preview photos from the soft opening, where we ate, drank and watched NY-based band Tall Tall Trees perform live, which made us more than merry.
Photos by © Courtney B. Roberson for Meets Obsession Magazine.
[justified_image_grid flickr_user=95100483@N08 flickr_photoset=72157634316229812]