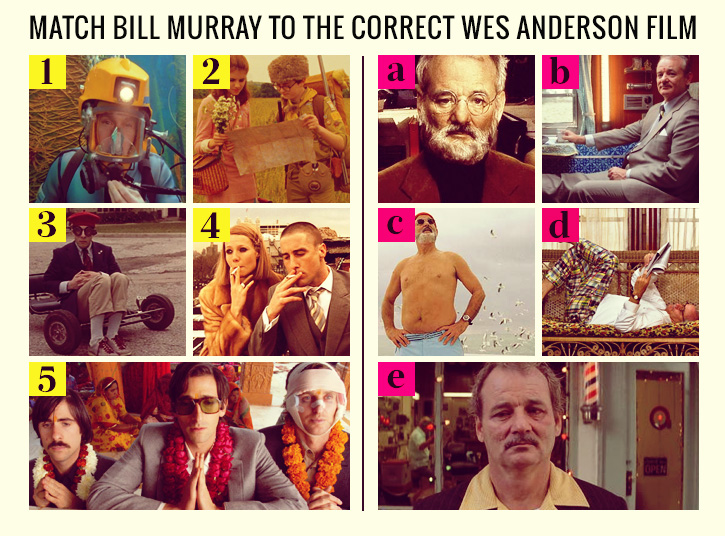 Wes Anderson  has some major man love for Bill Murray, almost as much as Tim Burton loves Johnny Depp. And we love Bill Murray, too.
With Murray having been casted in six of Wes Anderson's quirky and inimitable films, we thought we'd take a moment to reminisce about some of our favorite Anderson-directed films starring the actor extraordinaire, which is why we've put together a movie matching game for all you bored-at-work folks.
See how fast you match the Bill Murray character to the Wes Anderson film.
[toggle title="Answers"]1(c) – The Life Aquatic with Steve Zissou, 2(d) – Moonrise Kingdom, 3(e) – Rushmore, 4 (a) – The Royal Tenenbaums, 5(b) – The Darjeeling [/toggle]