Though many might be expecting homage to the 1992 cult classic, "Death Becomes Her," the Costume Institute's exhibit has little to do with the Meryl Streep film, and more to do with 19th century mourning attire.
Offering a timeline look at mourning fashion from 1815 to 1915, the exhibit's melancholic subject matter is perfectly timed for Halloween.
The show – featured in the Metropolitan Museum of Art's Anna Wintour Costume Center – offers three-dozen outfits, including men and children's as well.
Like the "Sex and the City" episode, "Four Women and a Funeral," "Death Becomes Her" offers an interesting glimpse at how high fashion impacted both death and grieving.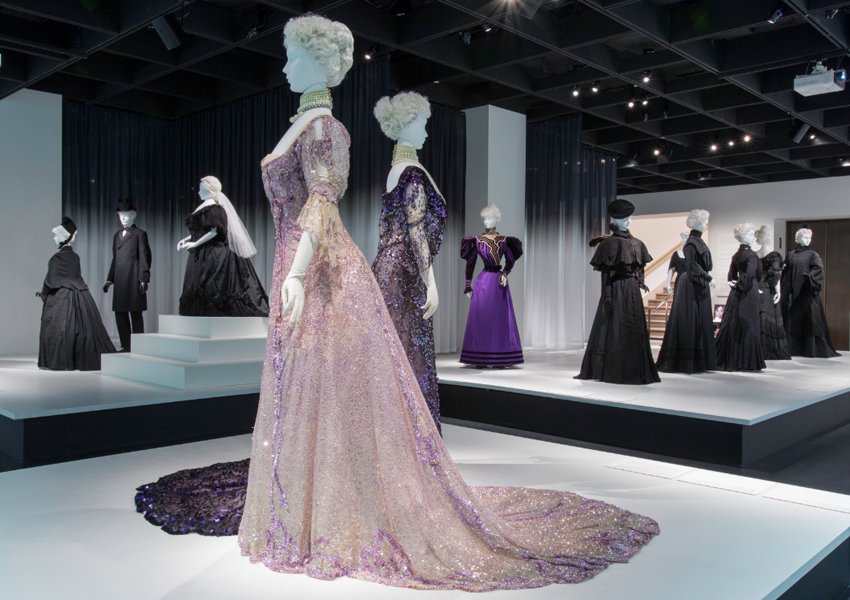 According to WWD, textiles also played an important part in mourning clothing. Crepe and matte textures were acceptable during the first stages and eventually, mourners transitioned to "half-mourning ensembles" which included shades of white, gray, and mauve. On display is a Civil War-era wedding dress in honor of the men who lost their lives to war, as well as the mourning gowns of both Queen Victoria and Queen Alexandra.
Marking the Costume Institute's first fall exhibit in nearly a decade, Death Becomes Her: A Century of Mourning Attire runs now through February 1, 2015.