Photos: © Olivier Fermariello
[divider top="no" style="double" divider_color="#ee1450″ size="5″][/divider]
Photographer Olivier Fermariello decided to tackle a taboo topic with his recent project "Je t'aime, moi aussi" or "I love you, me too." In it,  Fermariello focused his camera lens on the private lives of those living with disabilities.
Inspired by the small-minded view of sexuality and sexual beings, the Rome-based photographer put out a call for models and received a flood of interested subjects. According to FeatureShoot, Fermariello took his time getting to know his would-be models, building rapport and trust. The time spent is evident in his work. From bathtubs, to sports cars, to lying in bed with a lover, each photograph offers a beautiful glimpse into the lives and desires of people so often ignored and desexualized by mainstream media.
'People with disability in most cases feel the discrimination of not being considered entirely as a man or a woman," Fermariello is quoted in the Daily Mail. "These images portray people, who are suffering from this kind of discrimination, but are not willing to give up their fight choosing a direct way to express themselves revealing their intimacy."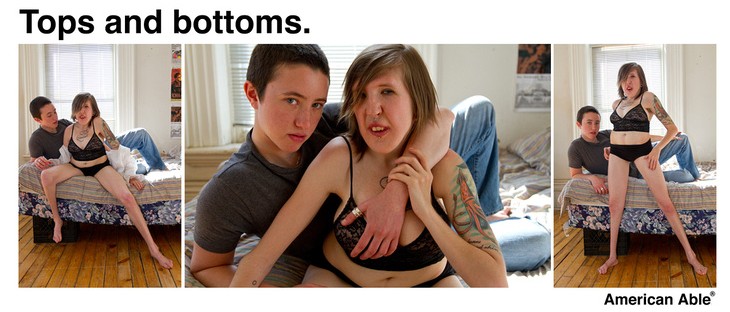 Similar in theme to Jes Sachse and Holly Norris' American Able project – when the pair remade American Apparel adds featuring Sachse who has the rare genetic condition Freeman-Sheldon syndrome – "Je t'aime, moi aussi" demands that viewers question our rigid definitions of beauty and sexuality.