The official start of summer is just around the corner, and that means it's time to bust out those brights lippies, if you haven't already.
We've hand-picked some of this season's must-have lip colors so you can kick off the beach season with a perfect, summertime pout.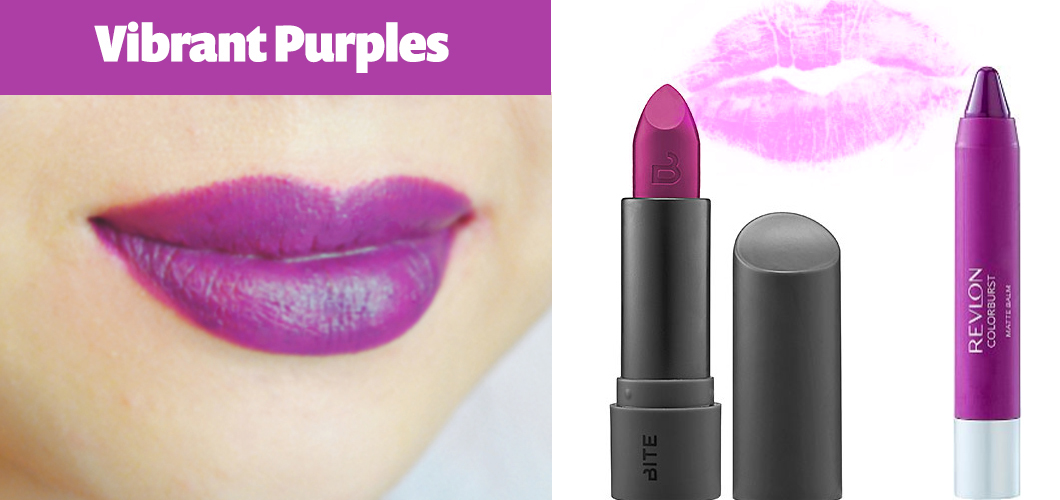 Vibrant Purples.
They're festive, unique, and daring. From light violet to deep plum, there are a number of pretty, purple shades that will give your lips a bold color to suit any summer adventure. And for those sexy summer nights? Purple is the perfect shade to rock that vixen look.
Tip: If you want to make purple a more wearable color in day, just apply the color with your fingertips to your lips by dabbing gently onto your lips, adding more as you go to  build the pigment to your desired intensity.
Recommended Products:
1. Revlon Colorburst Matte Balm in 'Shameless'' ($9)
2. Bite Beauty Luminous Créme Lipstick in Lavender ($24)
Pinky Nudes.
If flashy colors aren't your thing, any nude shade with a pink or peach undertone will add  a healthy pop of color to your lips — without overwhelming your face. This look is perfect for everyday and can also be worn at night to complement a dark smokey eye.
Tip: When wearing a nude lip color in the summer, use a cream blush on the face to maintain that "barely there" makeup look. Cream blushes tend to look more natural and last longer than powder blushes.
Recommended Products:
1. Milani Color Statement Lipstick in 'Nude Crème' ($5)
2. Dior Nude Rouge Lipstick in Charnelle ($34)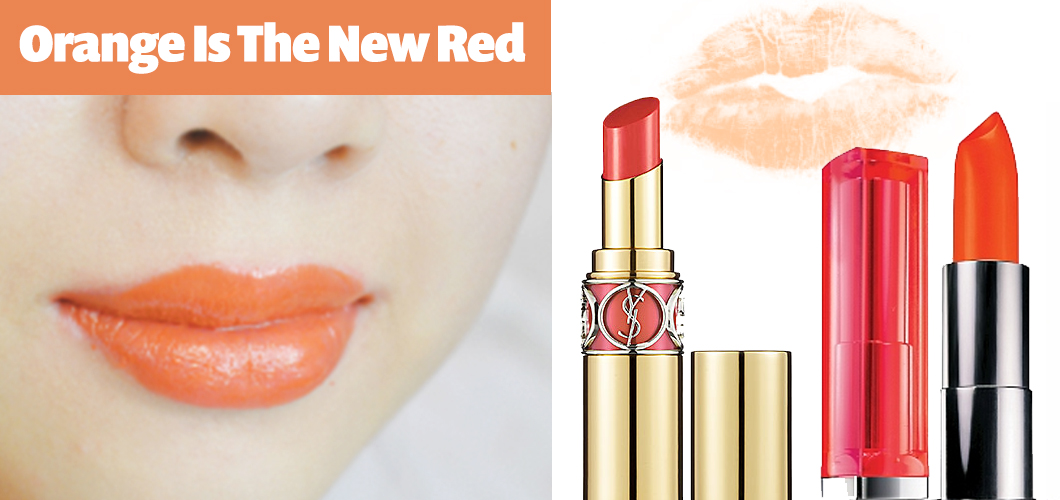 Orange Is The New Red.
We've all come to know and love a classic red lip, but what about trying orange for a change? It's a fabulous summertime alternative and the shade suits all skin tones.
Tip: When wearing an orange lip, stick with peachy/bronzy blushes to complement your overall auburn look.
Recommended Products:
1. YSL Rouge Volupté Shine in Orange Impertinent ($35)
2. Maybelline ColorSensational Vivids Lipcolor in Electric Orange ($8)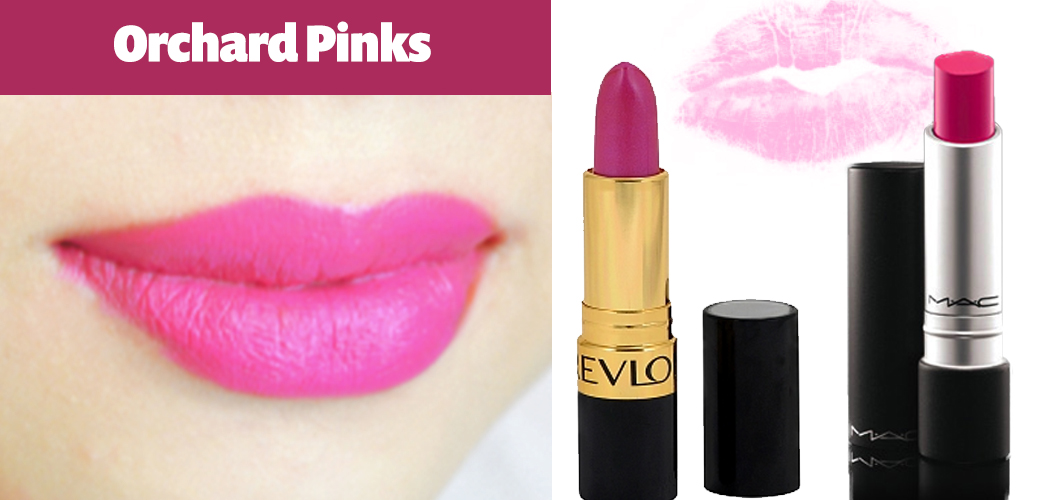 Orchard Pinks.
This shade is a great alternative to the beloved, but very bright, Barbie-pink colors. Unlike a lot of common bright pinks, orchard pink contains of  blend of purple and blue, which gives the shade its cool undertone. The end result is an electric neon look. Some shades have more purple or blue undertones than others, so you will have to experiment and see what looks best on you.
Tip: Some shades of orchard pink may look better on certain skin tones. We recommend swatching the color on your hand and looking at it under natural light to help you determine what shade works for you.
Recommended Products:
1. Mac Pro Long Wear Lipcreme in Love Forever! ($18)
2. Revlon Super Lustrous Pearl Lipstick in Wild Orchid ($9)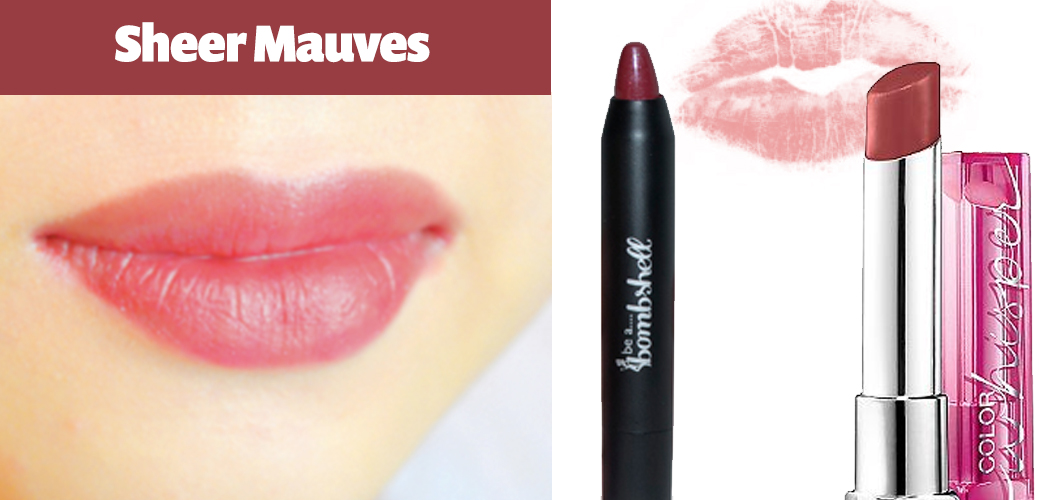 Sheer Mauves.
Mauves are often considered a fall color when applied with an opaque lip product. It's generally a blend of pinks, plums, and browns, which can look a little heavy for the summer. However, you can rock a mauve shade in the summer by using a sheer lip product. It will give your pout a subtle (yet noticeable) pink-plum flush, without looking like you're make up for the wrong season.
Tip: To make sure you create and even look, line and color in your lips with a pinky-nude lip liner underneath your mauve lipstick.
Recommended Products:
1. Be a Bombshell Lip Crayon in Shameless ($14)
2. Maybelline Color Whisper by Color Sensational Lip Color in Made-It Mauve ($8)


---

Maggie is a beauty/fashion enthusiast from Washington DC and has recently left home to be in San Francisco for a change of scenery. She graduated from the George Washington University with a BA in Organizational Sciences. She has worked with DC Fashion Week, Fashion Fights Poverty, Fashion Night Out, Big Brother Big Sister and Alchimie Forever Skincare. She enjoys photography, making videos, drawing, dancing and food. She is currently suffering from a severe case of wanderlust and dreams of working/living in Singapore in the near future.
All author posts