Wearing lip gloss in the summer can be a tricky affair. They always look great sparkling in the sun, but if they're too sticky, they'll a) dry out your lips and b) entrap a strand or two of your hair (especially if it's windy) and then smudge said gloss-on-hair on some strange place—or places—on your face.
That said, I know I, for one, will never give up on wearing summer glosses, no matter what the hassle. But theBalm's newest bunch—Read My Lips Lipgloss, $15 each—have made these annoyances so much easier to deal with.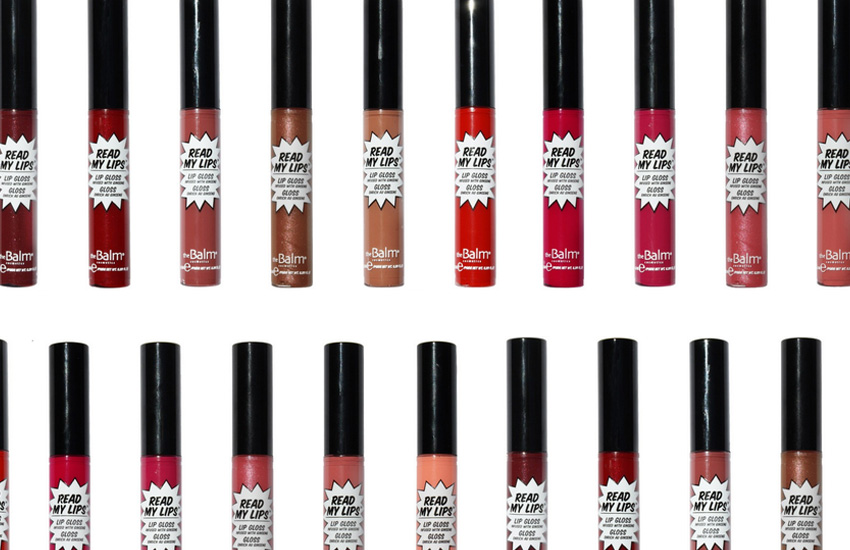 There are 11 shades total that range from a rich, pouty red to a subtle, barely-there peachy shine. The gloss features theBalm's special "Smart Mouthed" formula, which contains ginseng and green tea extract, as well as aloe, which is highly moisturizing and keeps your lips hydrated the entire time you're wearing it.
The texture of the gloss is also key: it's non-tacky, so the sticky factor remains at a minimum. That means less errant gloss spots on your face, and more gorgeous shine on your lips.
My favorite shade (right now) is ZAAP!, because it's just pink and shiny enough to make a statement, however it's not over-the-top, and if I want to tone down the hue, I just use one coat.
So check 'em out.
Not only are the glosses fantastic, but the packaging is as well (as is the case with all of TheBalm's beauty booty).
TheBalm maintains that the ginseng infused in the glosses boost energy,  and adorned with feisty female cartoon characters that fit the shade names (Boom! GRRR! SNAP! POW! BAM!),  these illustrated boxes certainly make a case for that claim!
---

Susan is a freelance writer, born and raised in NYC and currently based in Brooklyn. She's the senior beauty editor for Meets Obsession, and also writes for online publications such as Mamasarollingstone.com, TueNight.com.
and The Huffington Post. Susan had a serious candle hoarding issue that she has no plans to address. She's currently obsessed with Marc Jacobs' new beauty line, her black Zara moto jacket, and Aaron Paul.
All author posts