NARS Adult Swim, which launches next Tuesday, April 15th, is the perfect makeup collection to ring in the much-anticipated summer of 2014. After the winter we've had, this line of fun, vibrant, pretty and provocative pieces is a welcome sight for any beauty lover.
The collection includes four colorful lip glosses (in Orgasm, Priscilla, Salamanca, Turkish Delight and Wonder), two limited-edition eye duos (in Tropical Princess and Lost Coast), an illuminator (in Hot Sand, a pretty, peach-champagne shade), a limited-edition nail polish (in Libertango, which is a red/coral color), an eye paint in Baalbek (a bronzy-brown), an eye shadow in Malacca (which NARS describes as an "iridescent peacock" hue) and an eye shadow pencil in Iraklion (a smokey rose shade).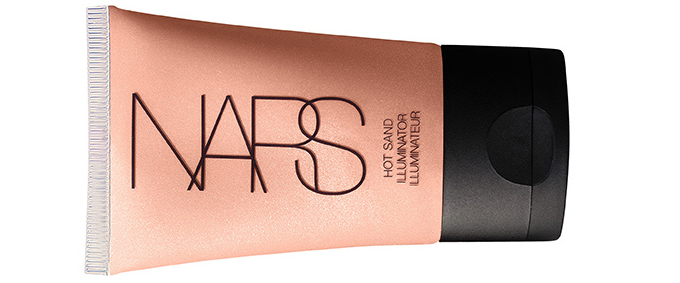 PHEW! That's a lot of gorgeous  to get your hands on!
So snatch up this limited-edition collection as soon as it debuts on Nars.com.
We're guessing it will sell out fast as everyone flocks to to enjoy the spring and summer sun.
And soon, you'll look beyond glam lounging by the pool, dah-ling. I'll be right there with you, toting my swim cap and sporting a beautiful and bright NARS Adult Swim lip shade.

---

Susan is a freelance writer, born and raised in NYC and currently based in Brooklyn. She's the senior beauty editor for Meets Obsession, and also writes for online publications such as Mamasarollingstone.com, TueNight.com.
and The Huffington Post. Susan had a serious candle hoarding issue that she has no plans to address. She's currently obsessed with Marc Jacobs' new beauty line, her black Zara moto jacket, and Aaron Paul.
All author posts