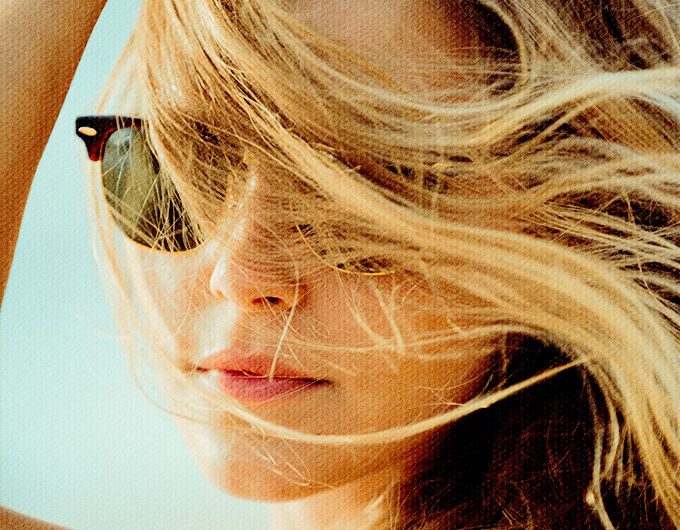 There's nothing like spending a summer day at the beach, lounging on the sand with a killer bikini and a head full of sexy, tousled, undone hair. Thank you, Mother Ocean.
Unfortunately, most of us can't be at the beach everyday, but that doesn't mean we can't recreate those texturized tresses at home.
There are sea salt sprays galore on the market these days, and many of them work very well. Like my beloved Bumble and bumble Surf Spray $25, which I'm pretty sure I've been using since it's inception in 2001.
The problem is, I like to add A LOT of sea spray my hair. Like, many, many, many spritzes a couple of times a day. So while I love my Bumble and bumble spray, I also need some on-the-cheaps options so I don't go broke. The following five are fantastic, MO tested options that are all of under $10.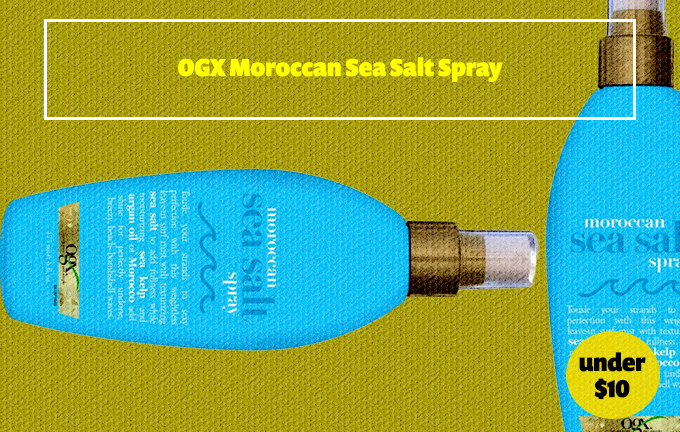 1. OGX Moroccan Sea Salt Spray, $8
Formerly branded as Organix, OGX's Moroccan Sea Salt Spray is one of my favorites because it's very light. I can mist it a million times and my hair never feels weighed down or overly "beachified." It contains sea kelp and argan oil, both of which hydrate your hair (which is key—that sun is sucking moisture from your mane every second it's exposed) and adds a light, healthy-looking shine.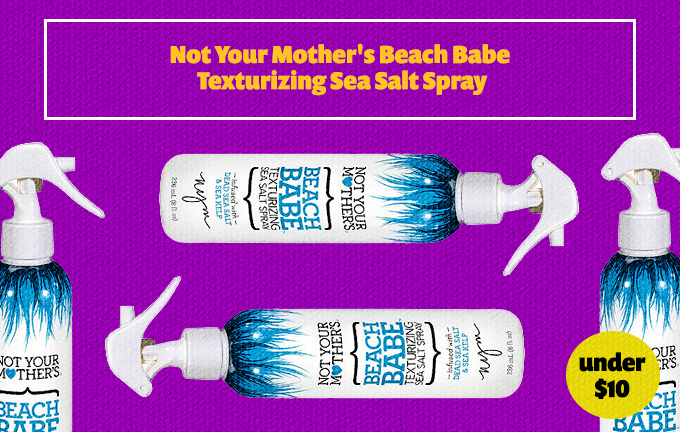 2. Not Your Mother's Beach Babe Texturizing Sea Salt Spray, $6
This is another one of my go-tos because the smell is amazing (seriously, close your eyes while using and it's like you're on the beach). Plus, the bottle lasts forever. I'm not kidding—I keep this one in my (enormous) bag at all times, use it liberally and many times a day, and still I feel like I only need to replace it once or twice a summer. For $6 bucks, that's certainly a beachy bargain.
3. L'Oréal EverStyle Texture Series Beach Spray, $7
This alcohol-free option won't dry out your hair under that scorching sun, yet still creates wonderfully windswept, unrefined waves that make it look as though you've spent all day by the ocean. It leaves your hair soft and not at all sticky, and works really well for refining your style into a more polished evening look.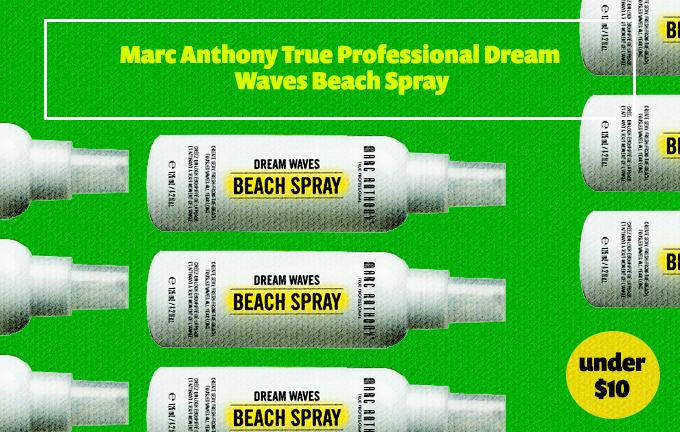 4. Marc Anthony True Professional Dream Waves Beach Spray, $9
Marc Anthony's "Dream Waves" creates really nice, piece-y texture, which not only gives your hair that great beach-bum look, but also helps hold its shape if you're hitting a party or special event. It also protects your strands from sun damage, thanks to Hydrolyzed Silk (silk protein) and Provitamin B5—if you color your hair, this is a great option.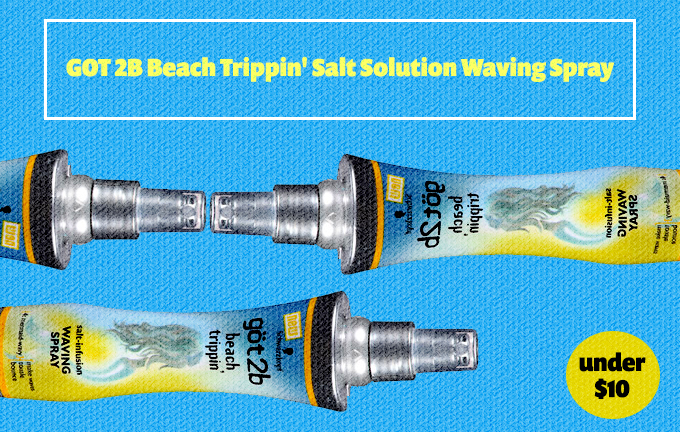 5. GOT 2B Beach Trippin' Salt Solution Waving Spray, $7
They're called "mermaid waves" for a reason, and this salt-infused concoction most definitely creates those bouncy, wind-blown, ocean-beauty curls. GOT2B's spray gives your hair a mostly matte texture, so if you're looking for extreme shine, this probably isn't the sea-spritz for you. That said, it's a great option to tote around with you in your bag—the smell is lovely and there's no such thing as putting "too much" of this product in your hair.
And One Over $10 That We Just Can't Resist…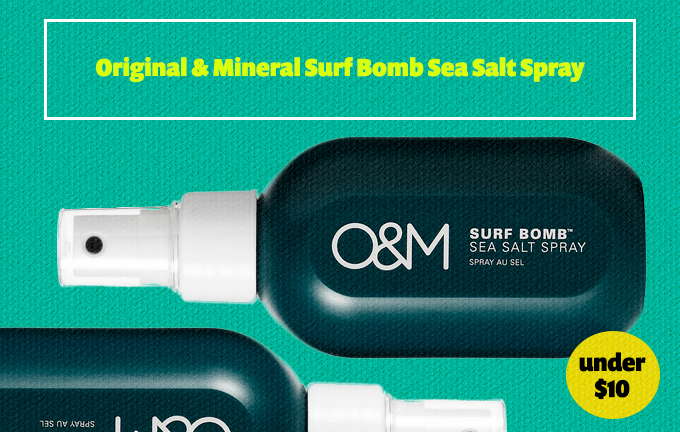 Original & Mineral Surf Bomb Sea Salt Spray, $24
Australians know a thing or two about the ocean. Original & Mineral—an Aussie-based brand that is now being sold exclusively at Net-A-Porter—creates products that are formulated to prevent color fade, protect against UV damage, and infuse skin and hair with moisture. Their Surf Bomb Spray is no exception, and while it's pricier than the other items on this list, that extra $14 might just be worth the trying the Australian sea salt that's infused in this moisturizing and texturizing mist.
---

Susan is a freelance writer, born and raised in NYC and currently based in Brooklyn. She's the senior beauty editor for Meets Obsession, and also writes for online publications such as Mamasarollingstone.com, TueNight.com.
and The Huffington Post. Susan had a serious candle hoarding issue that she has no plans to address. She's currently obsessed with Marc Jacobs' new beauty line, her black Zara moto jacket, and Aaron Paul.
All author posts