Unless you've been living under a rock, it's pretty hard to not notice South Korea's world of beauty.
With many US beauty trends you see today having originated in South Korea, it's clear that they are trendsetters.
In fact, we find that the beauty phenomenon in Korea is so fascinating and unique, that we just have to tell you about it!
Get ready to learn and experiment…
What is beauty?
According to Dictionary.com, beauty is the quality present in a thing or person that gives intense pleasure or deep satisfaction to the mind, whether arising from sensory manifestations, a meaningful design or pattern, or something else. Synonyms of beauty includes loveliness, fairness, and attractiveness.
But more than the dictionary's meaning, beauty is  subjective  and  a sensitive topic to many people around the world. What beauty is to you, may be different to a person living in another country.
Today, we want to share some knowledge on Korean Beauty and why it has become the beauty leader of the world.
The criteria for being "beautiful" in Asia, specifically for countries like Korea and Japan, who are both the leading nations behind skincare technology and makeup trends, have not only influenced their own citizens, but have spread throughout Southeast Asia. Countries like Vietnam, Thailand, Singapore, and Malaysia are not only fans of K-Pop and K-Dramas, they are also following the beauty/fashion trends of Korea. Generally speaking, the beauty standards in Asia includes:
Round or heart shape face

Fair/pale skin tone

Large eyes/double eye lid

Tall/small delicate nose

Full lips

Petite hourglass body shape

Clear skin and complexion
Needless to say, the Asian pop culture and the celebrity out pour in music and on TV/films are most influential when it comes to beauty and fashion. What all of these celebrities have in common are shared physical qualities that have created the beauty standards in Asia.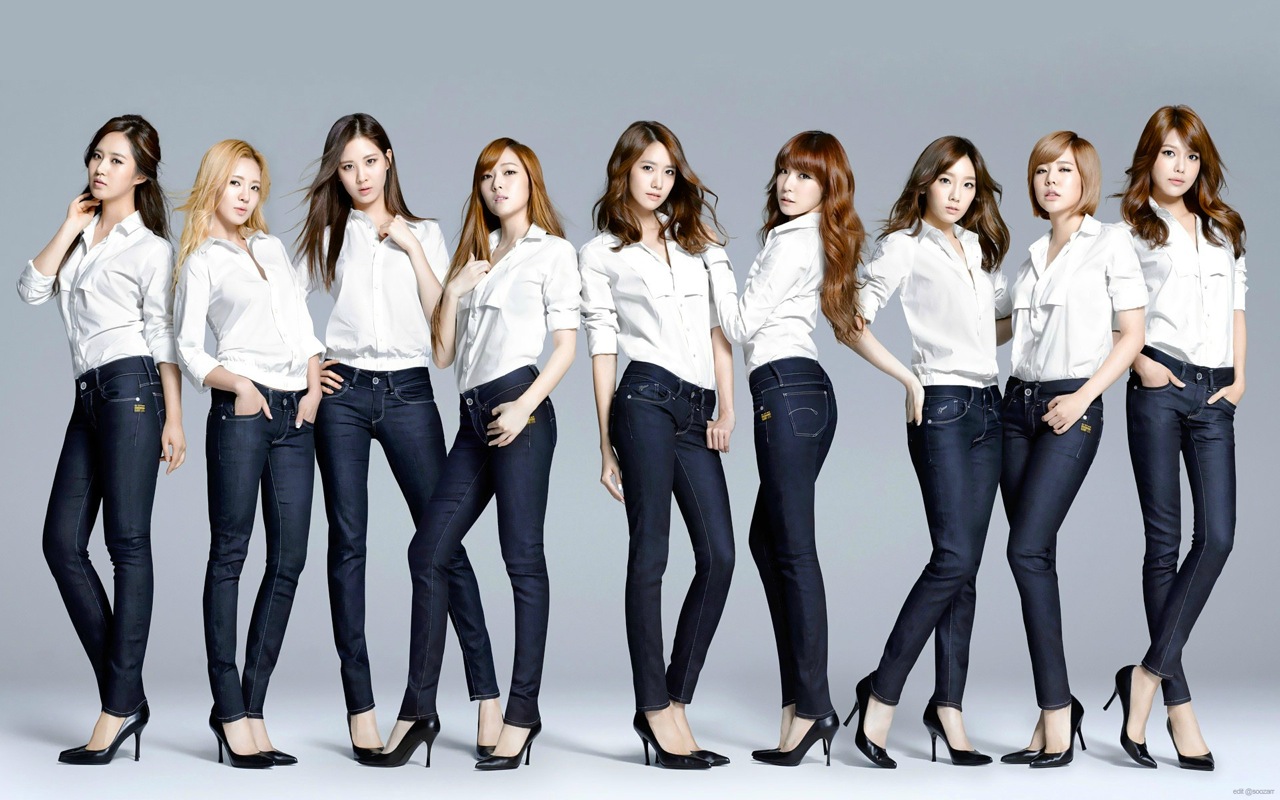 Let's look at Korea's top girl group Girls Generation--from their sexy girl-next-door looks, to their bubbly dance moves, they have conquered beauty billboards and magazine covers across Asia.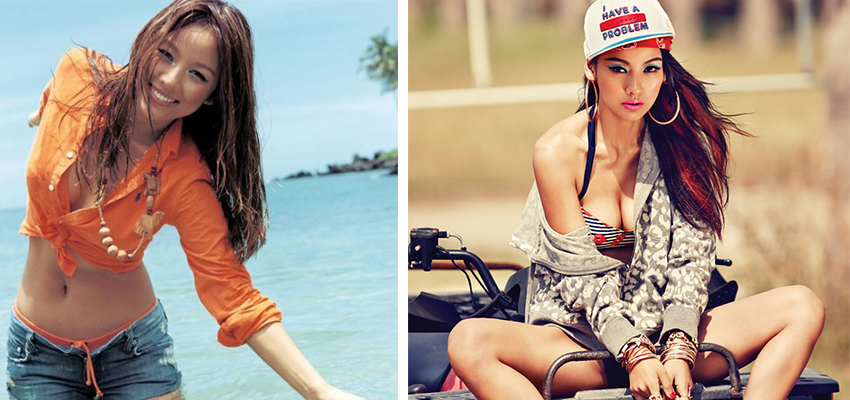 Another famous name is Lee Hyori, a singer/model in Korea who has amplified the idea of 'sexy' in Korea with her subtle curves and bad-girl look.
Korean actresses, like Kim So Yeon  and Jeon Ji Hyun have been very popular this past year due to their fashionable pieces and subtle makeup looks.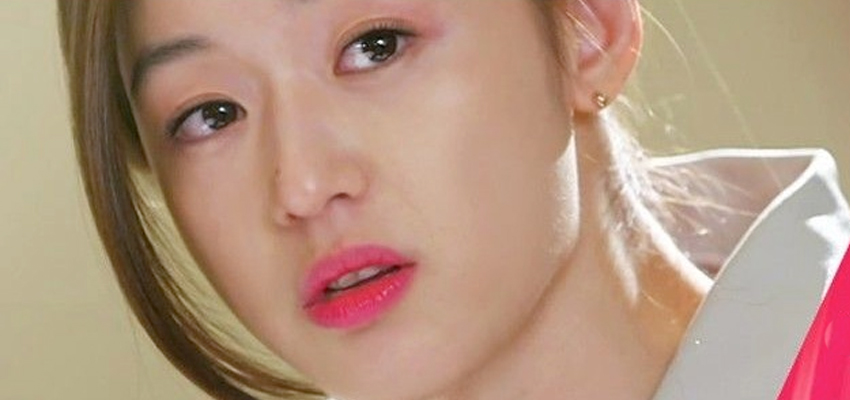 Did you know that after Jeon Ji Hyun wore the YSL lipstick  in her drama, "My Love From Another Star,"  it was sold out everywhere?
Yes, YSL actually experienced a lipstick shortage for shade No. 52. It was so popular that even duty-free shops and department stores from around the world had their customers on waiting lists.
You know what else is crazy? The lipstick itself was selling for  $100 on eBay. Apparently, there are women out there who would pay more than they have to for a lipstick. That's the power of K-dramas, and we love it!
Plastic Surgery Heaven
With all these beautiful Korean celebrities on TV, it's only natural for viewers in Korea to feel inspired to look like their favorite celebrity. This has created a global interest in South Korea's obsession with plastic surgery.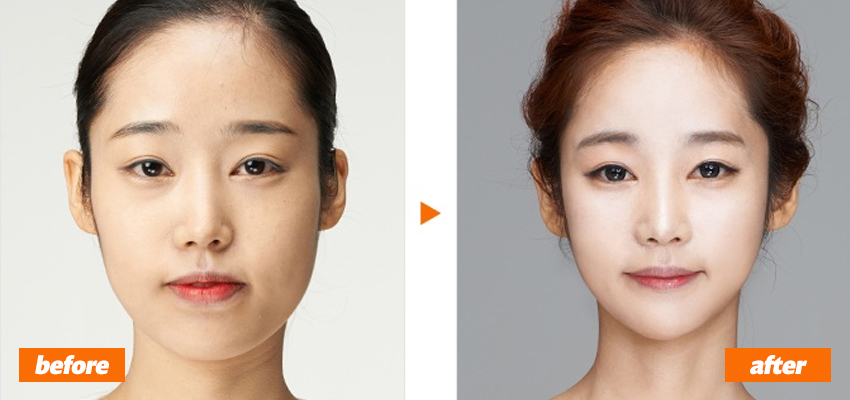 Plastic surgery is considered normal in Korea. Instead of asking for a car or designer bag for graduation, young girls and guys may ask for plastic surgery in order to achieve their 'desired' look.
The most common plastic surgery procedures in Korea includes: double eye-lid surgery (to help the eyes appear larger and have more depth), shaving down the jawline (to achieve a rounder/slender face shape), heightening the nose bridge (to create a taller and slender nose), lip injections, and breast implants.
Korean plastic surgeons are so high in demand that foreigners have gone to Korea instead of other countries.
But just how good are these Korean surgeons?
It's been said that plastic surgery centers in Korea started giving out certificates to patients who were flying home from Korea to confirm their identity due to drastic changes to their faces. If that's not the definition of a 'good plastic surgeon,' then we don't know what is!
There are countless of before and after pictures of patients posted online, as well as documentaries that you can watch. We must say that the results are quite extraordinary. You're in for a treat.
Skincare
If you're a beauty-product fanatic and you've never visited South Korea before, then you must drop everything and go!
From the overly adorable packaging, to the insane ingredients you may find, it's like a roller coaster ride that you never want to stop. Some ingredients we found interesting were sheep placenta in face creams, ground volcanic rocks in face scrubs and goat semen in face masks. Yes, you read correctly.
All of those ingredients have beneficial properties to the skin, even though they may sound unconventional to a lot of people. That is what makes Korean skincare unique and innovative. We think it's worth a shot if you ever get your hands on a 'weird' product.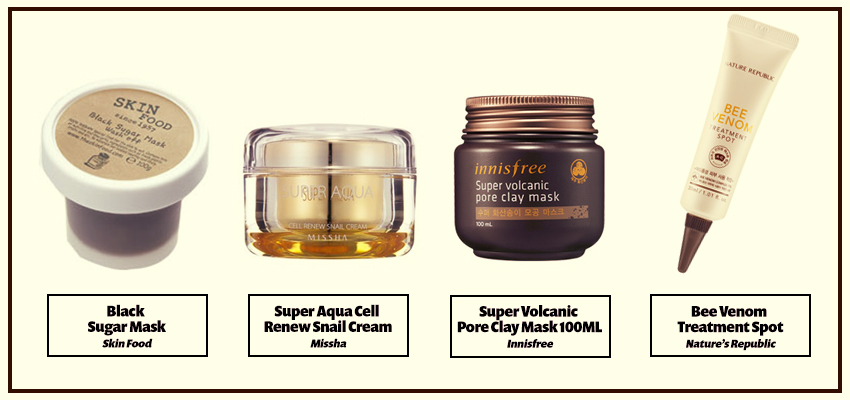 Some popular skincare brands we like:
Skinfood | Missha | Innisfree |  Nature's Republic | Laneige (Available at Target)
Make-up
If we can describe Korean make-up in one short phrase, it would have to be "less is more."
The majority of makeup looks you may see on the streets of Korea will most likely be very natural looks. These every-day looks only requires you to wear a foundation or BB cream, a cream blush, mascara, and a pink/peach lip-stain. For an evening look, a subtle smokey-eye is all that is needed to transform a daytime look to nighttime.
Korean make-up trends that are currently popular includes: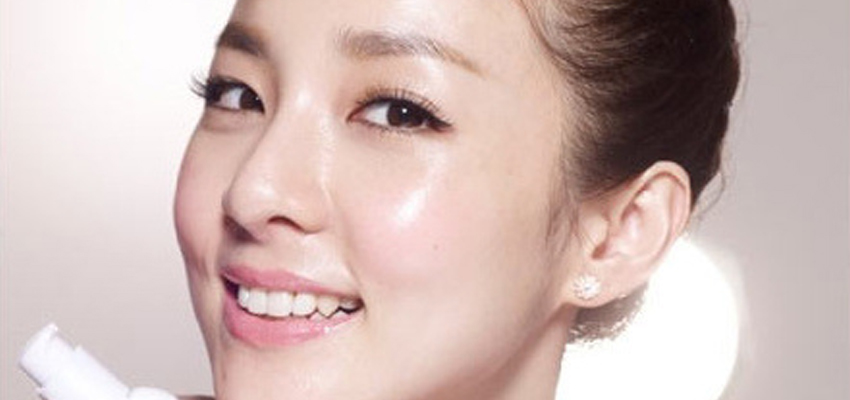 Dewy Skin
Having a fresh glowing complexion shows that you are well-rested and healthy.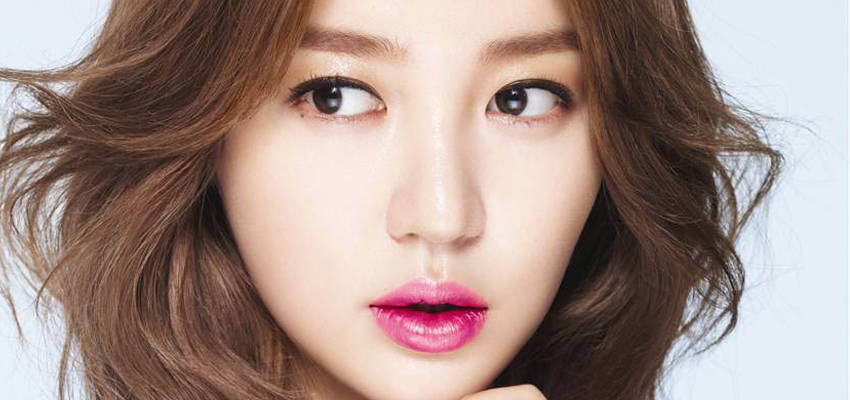 Straight Brows
With no brow arch, these brows are meant to look innocent and youthful.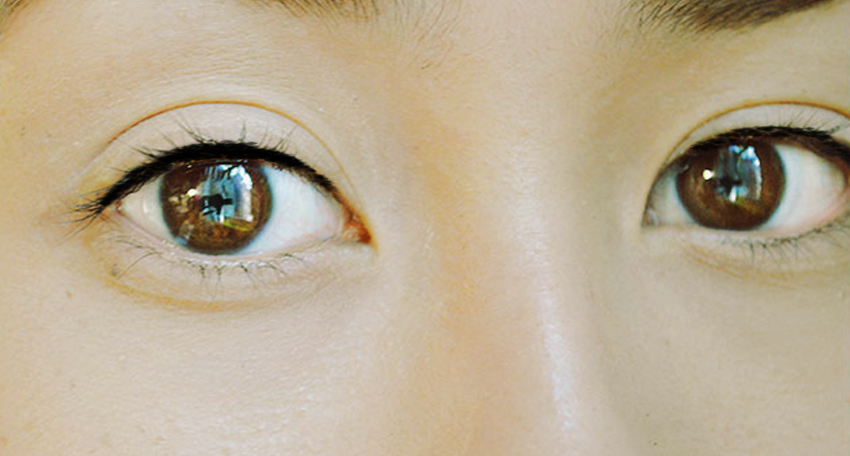 Downward Liner
Unlike a winged liner, this look requires no wing or any sort of fancy detail. All you need to do is line your eyes and follow the natural downward slope of the eye. Use the basic tutorial to achieve the look. (eye liner picture)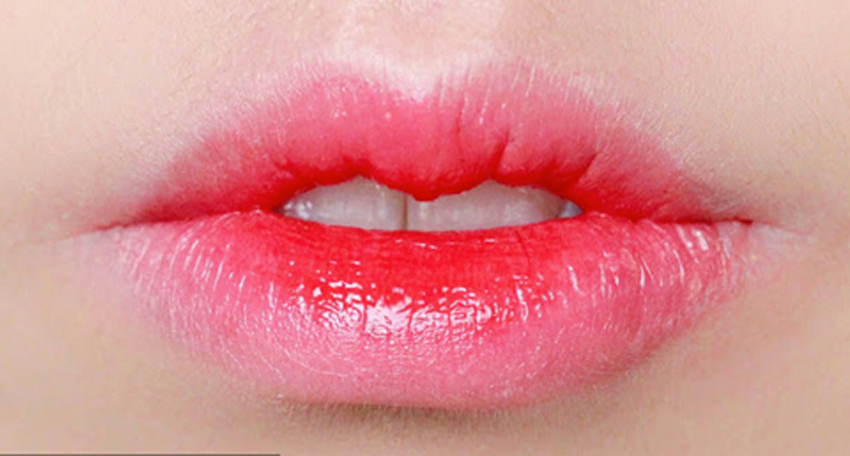 Gradient Lips
Instead of applying lipstick or lipgloss all over the lips, all you need to do is use a lip-stain and apply it only to the inner parts of the lips.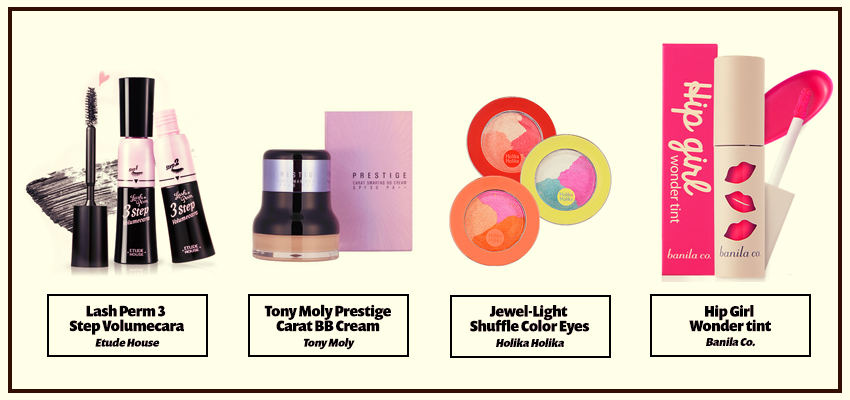 Some popular makeup brands we like:
Etude House | Tony Moly | Holika Holika | Banila Co. | The Face Shop
It's okay, just admit that you want to buy all these amazing products. We don't blame you. With all that Korea is producing in the beauty industry, it's no wonder that they are big time influencers for us all.
Hmm, we wonder what Korea has in store next…
---

Maggie is a beauty/fashion enthusiast from Washington DC and has recently left home to be in San Francisco for a change of scenery. She graduated from the George Washington University with a BA in Organizational Sciences. She has worked with DC Fashion Week, Fashion Fights Poverty, Fashion Night Out, Big Brother Big Sister and Alchimie Forever Skincare. She enjoys photography, making videos, drawing, dancing and food. She is currently suffering from a severe case of wanderlust and dreams of working/living in Singapore in the near future.
All author posts