Haven't checked out Nordstrom's Anniversary sale yet? You may want to —  and STAT — as this year's beauty exclusives are truly off the hook. Prices have been slashed on some of the best beauty brands, including Philosophy, MAC, NARS, La Mer, Jo Malone, Clinique and many, many more. Limited-edition sets and brand-new products are also on offer at a fraction of their regular price.
This killer markdown ends on August 4, which is fast approaching. We suggest you grab your credit card and get online ASAP.
In the meantime, here are beauty 7 items we love from Nordstrom's annual summer savings fest.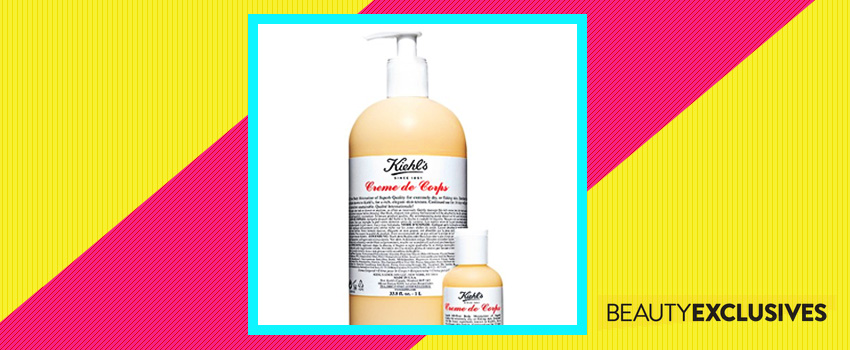 Kiehl's Creme de Corps Home & Away Duo, $75 ($107 value)
This classic body cream is one of Kiehl's' best. It's deeply moisturizing without being greasy, lightly scented, rich, creamy, and above all else, leaves your skin feeling incredibly soft, smooth and sexy. It also works wonders on extremely dry skin, including problem spots such as elbows and knees. This set contains a mammoth 33.8 oz bottle with pump, as well as a smaller travel-sized bottle, which will keep your skin hydrated for months to come.
NARS Cheek Palette, $49 ($73 Value)
If you're a regular NARS user, you'll want to snap up this limited-edition palette while it lasts. Perfect for summer (and all seasons, really), it contains four of the brand's best loved shades—Orgasm and Laguna, as well as Mistinguette and Goulue, two limited-edition shades which are currently unavailable anywhere else. Blend them together or use them alone: The coolest part about this compact is that you don't have to decide which of NARS' award-winning colors you're going to wear in the morning. Throw this in your purse, and the choice is yours all day long.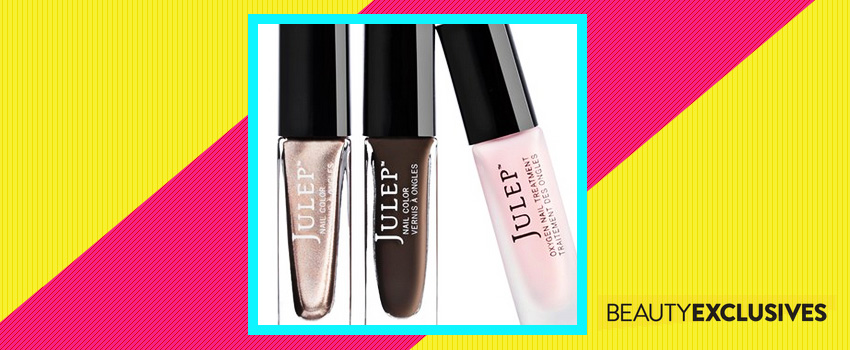 Julep Nail Color & Treatment Trio, $25 ($46 Value)
Julep is one of our favorite nail polish brands, mostly because the colors are fantastic, the application is easy and the packaging makes them easy to tote around—without leaking. This trio is extra special because it contains Julep's Oxygen Nail Treatment, which both tints and protects the nail at the same time. Free of harmful ingredients, the treatment contains green coffee extract, a potent antioxidant, in addition to nail strengthening hexanal, an organic compound that's often used to preserve the cell membranes of fruits and vegetables. The trio also contains two lovely Julep shades: Zelda, which is a metallic pink champagne, and Rooney, a crème walnut bark color.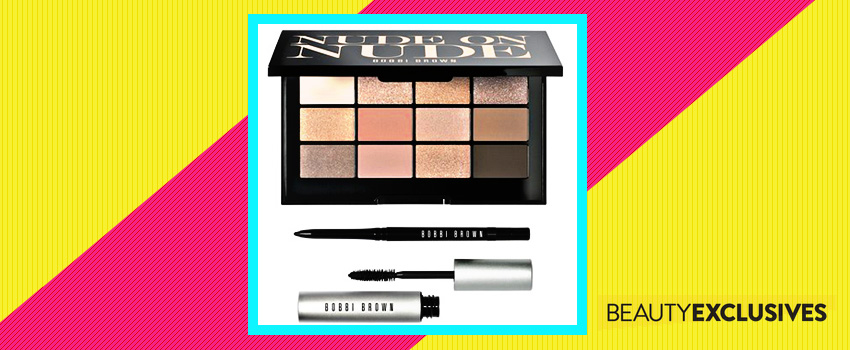 Bobbi Brown 'Nude on Nude' Color Set $85, ($208 value)
Once again, the value of this Bobbi Brown makeup set just cannot be beat. It's an exclusive collection that contains 12 shades you can mix-and-match to create looks perfect for both day and night. Everything you need to build an intense evening smoky eye or a subtle nude lunch-date look is here. And in addition to the 12 beautiful and blendable shades, the kit also comes with Bobbi Brown's Perfectly Defined Eyeliner in Black as well as the Smokey Eye Mascara in black, both full-size. If you love playing with different eye looks, this palette is a must-add.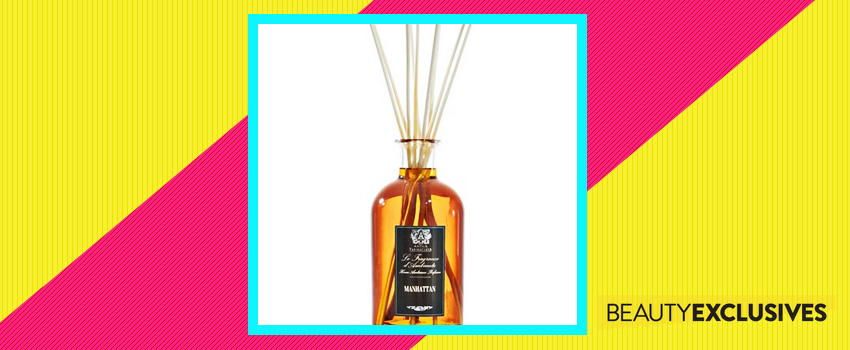 Antica Farmacista 'Manhattan' Reed Diffuser, $63 ($94 value)
Finding the right diffuser can be tricky. Not only do you need to be happy with the fragrance that will fill your home, but you also have to find a brand that won't run out of steam within a week. This certainly is not the case with Antica Farmacista—their diffusers last as long as the oil inside the bottles does. And if you like zesty citrus scents mixed with notes of cherry, deep cognac and burboun, we're pretty sure you'll like their Manhattan scent.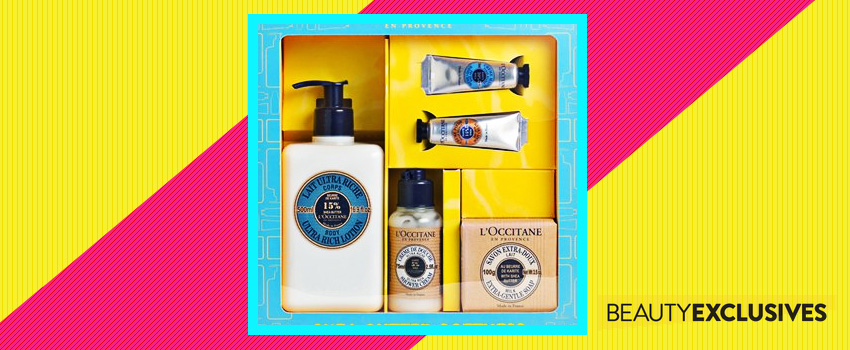 L'Occitane 'Shea Butter Softness' Set, $48 ($86 value)
For those (like us) who are obsessed with L'Occitane En Provence's Shea Butter scent, this set of lotions and potions is a must-have (and half the price!). Each item is creamy and nourishing, and leaves that amazing scent to linger on your skin all day long. The kIt contains a 2.5 oz Ultra Rich Shower Cream, a 2.5 oz Milk Shea Butter Extra Gentle Soap, a vegetable-based soap enriched with shea butter, a 16.9 oz. Shea Ultra Rich Body Lotion, a travel-sized Shea Butter Hand Cream (our favorite!), as well as a small Shea Butter Foot Cream. You'll be happily stocked on L'Occitane's Shea Butter goods for months.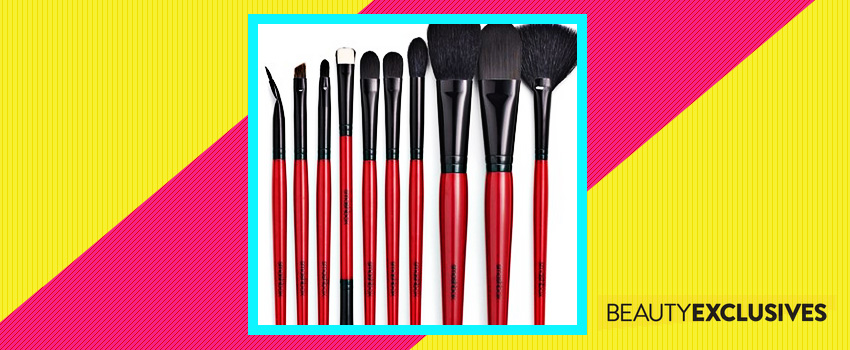 Smashbox 'Studio Pro' Brush Set, $89 ($225 Value)
For $89, I don't see how anyone can pass up this amazing brush set. Rotating (and cleaning!) your makeup brushes is key to keeping a healthy complexion, so this buy is truly a no-brainer. The set contain 10 full-sized brushes that address every need, from a foundation and blush brush to an arced liner, angled brow, and concealer brush. In addition, the kit also comes packaged with a "Brush Cheat Sheet" filled with tips and tricks for best use. Smashbox is a stellar brand, and if you care for them properly, their brushes will last you a long time. So really, there's no reason not to click this into your online shopping cart.
---

Susan is a freelance writer, born and raised in NYC and currently based in Brooklyn. She's the senior beauty editor for Meets Obsession, and also writes for online publications such as Mamasarollingstone.com, TueNight.com.
and The Huffington Post. Susan had a serious candle hoarding issue that she has no plans to address. She's currently obsessed with Marc Jacobs' new beauty line, her black Zara moto jacket, and Aaron Paul.
All author posts