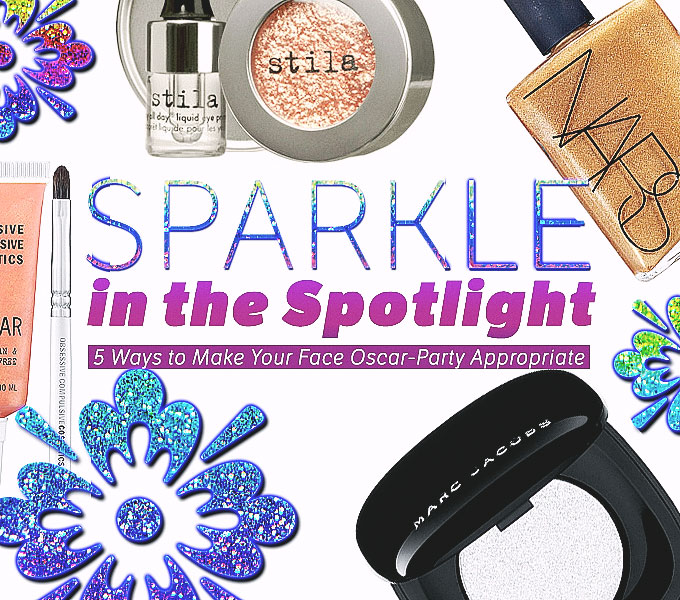 If you're a movie fan, fashion maven, or both, we bet you're getting psyched for the Academy Awards this Sunday. I know I am, because there's nothing I love more than an Oscar party.
If you've got your own festive award-watching fete to attend, you're going to want to dress the part. And that means sparkles!
Whether you're going to go totally glam and don a gown, or just wear a pair of jeans with your favorite shimmering shirt, your makeup should also match the occasion. Yes, that means plenty of polished, gleaming glitter. However, you don't want to go overboard (God forbid you end up on your host's worst-dressed list). The trick is keeping your look stylish and defined but also bright and beautiful. The following five products are perfect for giving your face that subdued shimmer that's worthy of any award.
1. Stila Magnificent Metals Foil Finish Eye Shadow in Metallic Gilded Gold, $32
These amazing cream-to-powder shadows are so easy to apply, and you can vary the intensity depending upon how much you put on. For an Oscar party, we recommend adding a shock of extreme sparkle to your lids (while keeping the rest of your makeup light) by applying multiple layers to achieve a full-on, opaque finish. Gilded Gold is brand new for spring and is a super sparkly, golden-bronze shade.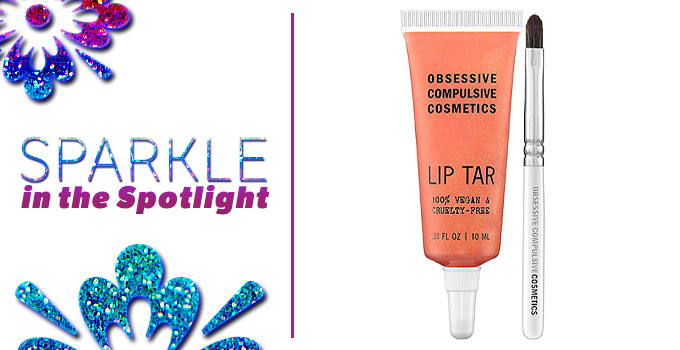 2. Obsessive Compulsive Cosmetics Metallic Lip Tar in Hollywood, $18
Another option is to make your lips the main sparkling feature of your face. OCC's Metallic Lip Tar in Hollywood, which is an intense beigy-gold, is perfect for this look. Like the Stila shadows, all of OCC's Lip Tars are buildable, so you can choose to rock a brave and bold pout or go for a less extreme pair of glittering gold smackers. Either way, the pigment is amazing, so you'll definitely make a statement.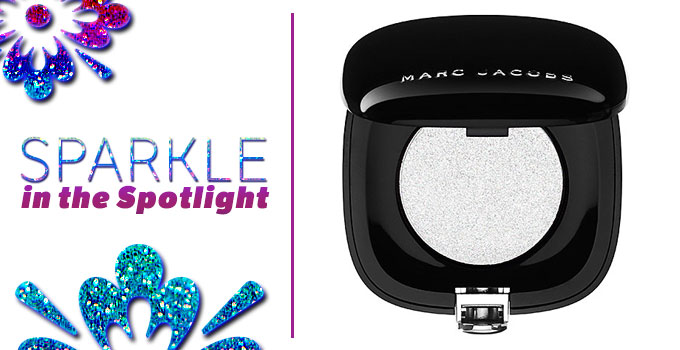 3. Marc Jacobs Beauty Tonite Lights Glitter Dust in Stagelight, $32
I'm a huge fan of Marc Jacobs Beauty, and you can use this top-notch translucent powder to add sparkle pretty much everywhere. Brush some of the Stagelight shade on your cheeks, shoulders and décolletage. It will add a barely-there hint of sparkle that glitters when caught in the light. You can apply it over already existing makeup, or try the Ultraviolet Light shade, which is a soft plum that works beautifully as a blush.
4. Ciaté Caviar Manicure Luxe in Lustre, $19
Wow the crowd with a textured, metallic golden mani. Ciate's Caviar set in Lustre contains pint-sized golden pearls, which will look incredibly luxe and scream Oscar-award spirit. And if you're into nail art, this is a definite home run. I did find it a bit difficult to apply on my own, so I'd suggest finding a friend to help you apply pre-party so you get the look just right.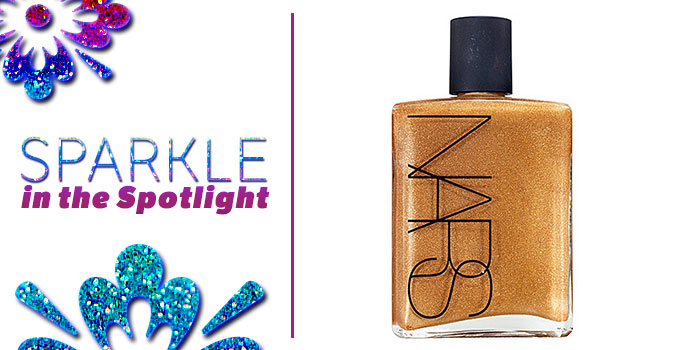 5. NARS Body Glow, $59
If you plan to show some skin, NARS' amazing Body Glow will add a warm, translucent shimmer that looks natural and smells amazing. Plus, it's made primarily from highly hydrating Monoi oil. Your shoulders, arms and legs will look soft, smooth and ready to be touched.
---

Susan is a freelance writer, born and raised in NYC and currently based in Brooklyn. She's the senior beauty editor for Meets Obsession, and also writes for online publications such as Mamasarollingstone.com, TueNight.com.
and The Huffington Post. Susan had a serious candle hoarding issue that she has no plans to address. She's currently obsessed with Marc Jacobs' new beauty line, her black Zara moto jacket, and Aaron Paul.
All author posts