Spend some quality time with your mom this Mother's Day—and get pampered at the same time—by treating her to some soothing spa time. While the activity might be a bit pricey, you'll both reap the benefits. And if you can afford it, who better to shower some spa-licious love on than your mom? Here are six sumptuous spots to choose from.
DC Area Spas

The Fountains Day Spa
422 South Washington St., Alexandria; 703-549-1990

Momma & Mia, $203. While this sweet Alexandria spa is offering five different Mother's Day packages to choose from, we love the sound of this her and her treatment time. First, you and your mom will bond over chocolates and fruit while you relax in your robes. Then, you'll both be treated to a "Couples Sole Relax" followed by a "Couples HydraClean Facial." The two of you will leave feeling fabulous and refreshed.

Red Door Spa at Willard InterContinental Washington
1401 Pennsylvania Ave., NW; 202-942-2700

Mother's Dream Package, $354. This seriously indulgent spa package includes an assortment of amazing treatments, including a desert hot stone massage, a sensitive skin facial, a customized eye contour, a warm cream manicure and pedicure, a makeup refresher and a spa lunch. While mom's getting her relaxing groove on, we suggest treating yourself to one of Red Door's wonderful wraps, which are perfect, pre-summer treatments. Try the Detoxifying Seaweed Wrap, $125, the Phyto Organic Shea Butter Wrap, $125 or the marvelous Purifying Mud Wrap, $135

Serenity Day Spas
Locations in DC, Alexandria, and Herndon

Mom's Pampering Essentials, $255.  Again, there are a variety of spa options to choose from, but this one seems just perfect for mom's special day. The package includes a 50-minute "Serenity Massage," facial, manicure and pedicure. Meanwhile, we urge you to try one of Serenity's fabulous facials, such as the brand new Hydralessence Facial, $125, which quenches your skin with anti-aging essential oils, vitamins, antioxidants and seriously hydrating  hyaluronic acid.

New York City Spots

Dorit Baxter New York Day Spa
47 W 57th St, 3rd Floor NYC, (212) 371-4542

Mom to a Tee, $127. There are three Mother's Day specials to choose from, however we recommend "Mom to a Tee", which includes an intensive one hour body massage, as well as the choice between a classic European facial or a manicure and pedicure. Whichever she picks, you can also indulge your senses by trying the spa's Herbal Body Wrap, $95, which is an amazingly aromatic, cozy and relaxing experience that helps release impurities and  mellow your mood.  

Guerlain Spa
100 E 50th St, New York, NYC, (212) 872-7200

Guerlain Mother's Day Gift Cards. If you live a far and can't physically be with your mom, we're sure she'll forgive your absence with a special gift card to one of the most luxe spas in New York City. She'll be able to choose between two treatments: the 80-minute Waldorf Touch Massage, $265, or the 80-minute Abeille Royale Expert Facial Treatment, $295. Plus, it's a cinch to make it happen. Just click here to book, and enter the code "Mday2014" to receive a special discount! 

Shizuka New York
7 W. 51st St., 6th Floor, NYC, (212) 644-7400

Mother & Daughter Spa Relax for two. This Japanese inspired spa makes you feel totally relaxed the moment you enter, and this year, they're offering special deals just for Mother's Day. We believe the no-brainer option is the Mother & Daughter Spa Relax for Two, which includes a basic mani and pedi for both of you, as well as 10% off any regular priced treatment. (We suggest going for the Signature Anti-Aging Photofacial, $295).
So hopefully you and your mom will find something spa special to celebrate this Sunday. Happy Mother's Day to all you amazing mom's out there!
---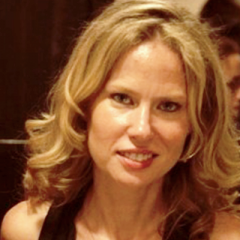 Susan is a freelance writer, born and raised in NYC and currently based in Brooklyn. She's the senior beauty editor for Meets Obsession, and also writes for online publications such as Mamasarollingstone.com, TueNight.com.
and The Huffington Post. Susan had a serious candle hoarding issue that she has no plans to address. She's currently obsessed with Marc Jacobs' new beauty line, her black Zara moto jacket, and Aaron Paul.
All author posts