Not knowing how to properly wield your beauty products is like handing power tools to a baby. This shit is powerful and can either fix things or make them a whole lot worse.
We all made the rookie mistakes back in high school, like raccoon-status eyeliner or foundation that's 367 shades too dark. However, there are less obvious makeup injustices that you might be committing, even now.
Applying concealer before your foundation.
Applying concealer underneath foundation won't get the trick done as well as applying it over foundation. When you apply concealer and then sweep foundation on top, you're just displacing the product and wiping it away from the original placement. Foundation should be used first as an overall base to even out the skin, followed by the concealer that should be dabbed on imperfections afterward. You'll get way better coverage this way.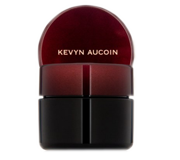 For a concealer that won't budge and can cover anything, try Kevin Aucoin Skin Enhancer (it's unreal).
Using "vibrating mascara."
This marketing ploy has fooled many, but doesn't actually work better than any other mascara. You can get a great separating effect just by gently wiggling your mascara wand back and forth to fan out your lashes (plus you'll save money not having to buy batteries). Also—try holding the wand vertically to get all of the hard-to-reach lashes at each corner, for a fuller effect. Just don't buy into fancy marketing strategies. As long as the mascara doesn't make you look like Courtney Love after a night of drinking, it's gold baby.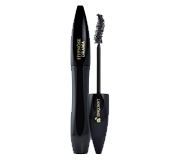 For the best mascara you've ever used, try Lancome Hypnose Drama.
Using concealer as eye shadow primer.
Some say eye shadow primer isn't necessary and it's okay to just use concealer, and I say those people aren't well. Primer has a much drier formula than concealer in order to prevent excessive oil production on your eyelids. Using concealer will give you bad creasing, making your eye shadow not last very long.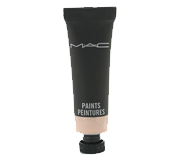 My favorite is MAC Paint in the color Bare Canvas. It'll keep your eye shadow looking vibrant and creaseless all day.
 Applying eyeliner from inner to outer corner, in one try.
Although it may seem logical to apply your eyeliner starting at the inner corner and continuously draw out, this is actually just making it harder for yourself. The easiest way to get flawless top eyeliner is to start in the middle, make small lines and then connect them later. I go from the middle and create a cat eye, then go back and create a line from the inner corner to the middle. Easy!
For a cheap but surprisingly great gel liner, I go for Sonia Kashuk's Dramatically Defining Gel Eyeliner.
Applying blush to the "apples" of your cheeks.
I feel like every girl has been told to apply their blushes to the apples of their cheeks by someone at one point of another. Don't do that. This is true for some face shapes, but for others it can give the effect of redness in the skin or rosacea. Always start your blush two fingers distance away from your nose. This will ensure a natural, flushed look instead of ruddy clown cheeks.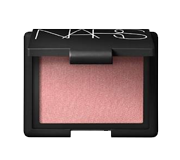 NARS Orgasm blush looks universally flattering on everyone, and its name is fun as hell.
---

Sara is a student at The George Washington University. She loves sharing her need-to-know beauty and fashion tips, and thinks everything should come in leather. She can't live without NARS bronzer, Voluspa candles or her four cats.
All author posts