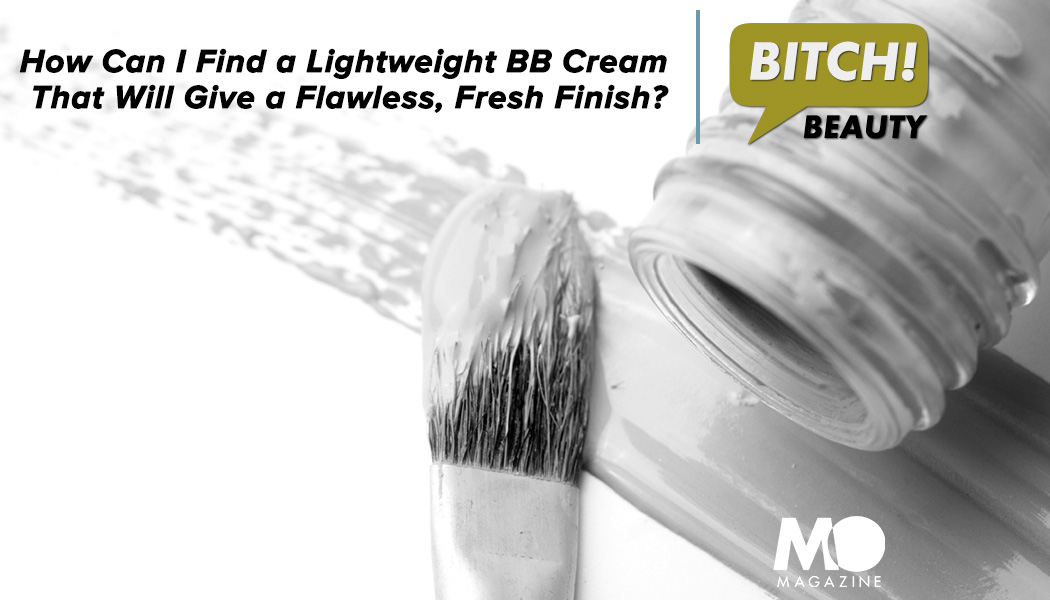 This week, we received two very similar questions from two lovely ladies trying to figure out how the *frig* to give their gorgeous faces adequate coverage. It's not an easy task, that's for sure. While all women are different, these two inquiries address more or less the same issues. So, in an effort to find our best solutions for your  beauty-related questions, we've attempted to answer them both in one fell Beauty-Bitch swoop.

Reader #1



Hello Beauty Bitch!
My beloved tinted moisturizer—that had the perfect tint, the perfect weight, the perfect coverage—has been discontinued. And I'm heartbroken. If I stay with this brand, I'm left to choose between "camera ready" BB and CC creams instead of tinted moisturizer. Both sound too heavy for my sensitive and fair skin.
Should I stalk the aisles of Duane Reade for a cheapy BB (or CC) cream first, before investing in a (presumably) better, high-end product? Or is there is a BB/CC cream on the market that is clearly the best? I'm at a loss. Please help!
Nancy E.,
Sunnyside, NY
Reader #2



Dear Beauty Bitch:
Help! I'm in need of a skin correcting/smoothing product STAT! I don't like heavy foundations, and I was using a powder product but was told that perhaps I shouldn't anymore "since I had moved into the next age bracket." (Ugh). I'm a stay-ay-home mom, so I don't need to be as polished as someone who goes to an office everyday, but I would like to have a nice, clean-looking face as I hustle and bustle around around my home and town. I'd love to find a workhorse of a product that would simply provide good coverage—I've tried a BB cream, and various foundations and powders, but nothing seems to work for me. Any advice?
Mary W., Connecticut

Dear Ladies:
First of all, Nancy, we know how heartbreaking (and disruptive!) it can be when a brand discontinues one of your favorite, and oft used, products. We offer our condolences. We also commend you for at least attempting to stay true to your brand, but when it comes to coverage, you gotta do what you gotta do—and that may mean moving on—especially if BB and CC creams are all said brand currently has to offer.
Because for you, especially if you have sensitive, fair skin, they probably won't be enough. "Sheer coverage products tend to be sort of limiting," says Kevin James Bennett, an Emmy-Award winning Makeup Artist and Cosmetic Industry Expert. He suggests looking for "a silicone-based fluid foundation, as the silicone molecules are too large to penetrate or get stuck in pores, and they suspend the foundation pigments into a flexible film that won't settle into fine lines or look and feel too heavy."

Bennett recommends Urban Decay's Naked Skin Weightless Ultra Definition Liquid Makeup, "which has moderate, buildable coverage and produces a beautiful, satiny finish."
He also loves Cover FX Total Cover Cream Foundation, which is one of his all-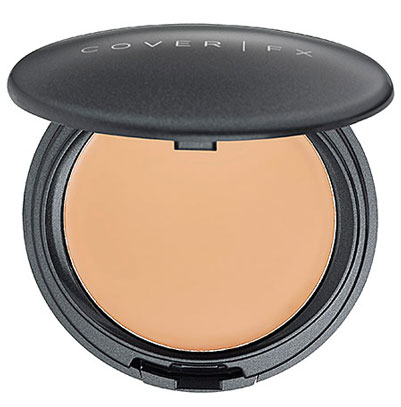 time favorites. "It provides serious, full coverage that always results in gorgeous-looking skin, but can also be applied sparingly as a delicate, sheer foundation."
Bennett also offers this DIY solution (which you could use while searching for your next full-time product): "Why not just make your own tinted moisturizer? Mix a little of your favorite moisturizer with a touch of foundation and —tah-dah —tinted moisturizer!"
For Mary, Bennett maintains that "BB and CC creams are perfect for busy moms. They have major skincare benefits and provide just enough coverage to make your skin look perfected, but not made up."
In terms of high-end versus low-end creams, "there are really good BB's available at your drugstore (such as Olay and L'Oréal)," says Bennett. "But you'll find better active ingredients in the prestige brands at department and specialty stores."
In other words, both ends of the beauty spectrum will offer you coverage, but the higher-end products tend to have more potent skin-saving benefits, which is one of the major pluses of using a BB cream.

Admittedly, I use Garnier's Miracle Skin Perfector BB Cream, and I love it. I find it works really well under my foundation, and on days when I'm working from home, it's all I need (with a touch a of light blush/bronzer on the cheeks). However, I have also tried a host of high-end BB creams, from Stila to Smashbox, and have noticed rapid improvement to my skin tone after just a few days of regular use.
And finally, as for that "age bracket" issue, Bennett offers this sage beauty advice: "Once we reach a 'certain' age, layering a primer into the makeup routine becomes a very smart idea. Your skin texture will appear more refined, foundation will apply smoother, and the primer will prevent it from settling into fine lines or creases. It will also keep for makeup looking fresher for a much longer time."

Light BB creams can certainly be used as primers, but personally, I love Laura Mercier's Foundation Primer, which has a creamy, gel texture that isn't sticky and really keeps my makeup intact. (I don't use daily, but I do bust it out when I need a little "extra" help—i.e. for parties, important meetings, etc.)
Essentially, you just need to play around and find what works best for you.  Armed with this advice, hopefully you'll find it sooner rather than later. Remember, Sephora stores are the BOMB when it comes to trying out products, so if you do want to shop for a high-end BB cream, you can always try them out without the department-store pressure of having to buy anything.
We hope this advice helped you, Nancy and Mary! Keep us posted on how your crusades for good coverage work out—we'd love to know what you end up using (and hopefully) loving!
XX
The BB (Beauty Bitch, in this case!)
---

Susan is a freelance writer, born and raised in NYC and currently based in Brooklyn. She's the senior beauty editor for Meets Obsession, and also writes for online publications such as Mamasarollingstone.com, TueNight.com.
and The Huffington Post. Susan had a serious candle hoarding issue that she has no plans to address. She's currently obsessed with Marc Jacobs' new beauty line, her black Zara moto jacket, and Aaron Paul.
All author posts