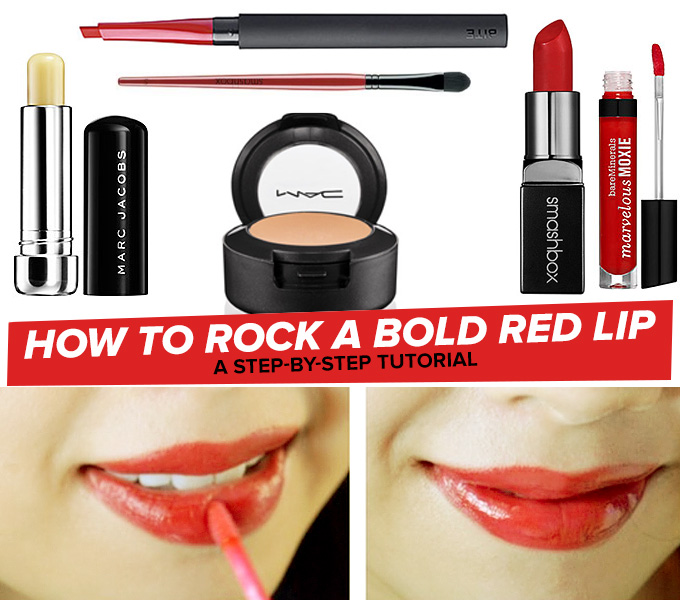 Is there anything better than rocking a bold red lip?  We love wearing strong shades of red because it gives us a powerful, sexy, and classic look. And really, who can say "no" to that?
As glamorous as red can look on our lips, what you might overlook is that red is a very high maintenance color because it takes a little bit of time to apply and requires constant retouching. But regardless of the attention our red lips may need, the end result makes the extra legwork totally worth it.
So before you pull out your brightest, most daring shade of lip-ready red, read our simple step-by-step tutorial first.  We'll show you how to apply your red lipstick flawlessly and make it last longer.
Things you need: Lip balm, red lip liner, red lipstick, concealer, concealer brush, and lipgloss.
Step 1:
Make sure your lips are clean and exfoliated. Next, apply your favorite lip balm for moisture. Dry lips won't hold color for long. You can also dab off the extra moisture with a cotton pad if you've applied too much.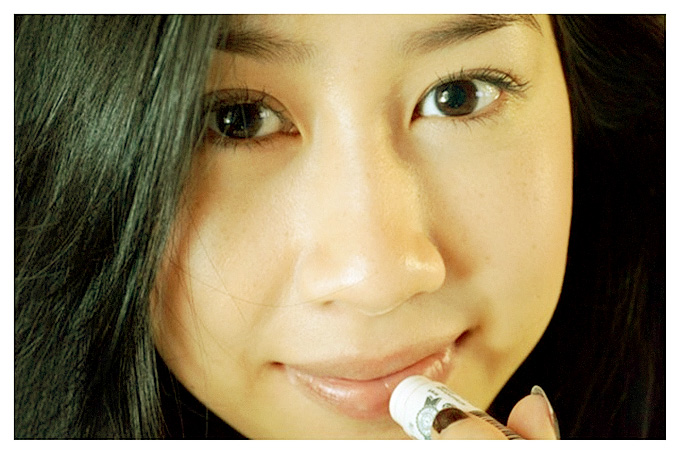 Step 2:
Take your red lip liner and outline your lips. Next, color in the lips with the pencil. Make sure to take your time and follow the shape of your lips as best as you can. Outlining the lips will keep the color from running to the edges.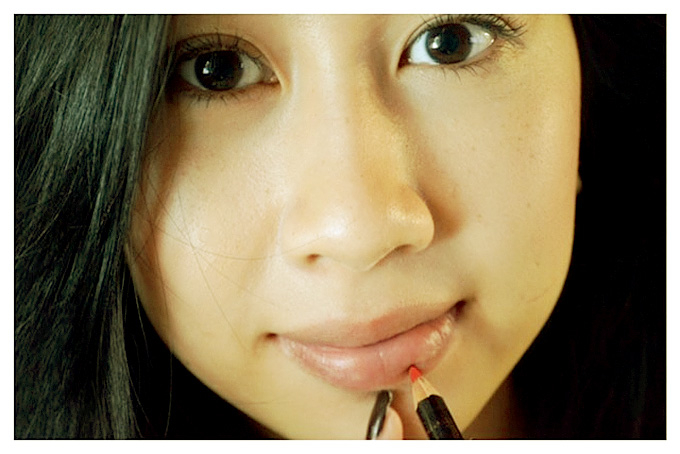 Step 3:
Take your red lipstick and apply it evenly and generously. For extra control, use a lip brush for precise application. Another way to apply it is to put the color in the center of your lips and blend it out with your finger.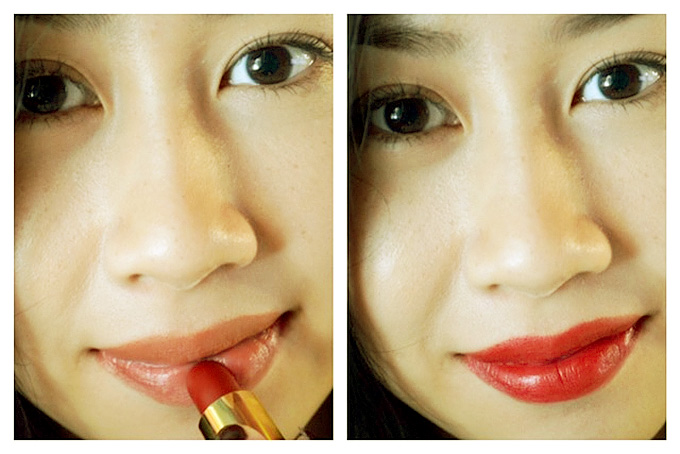 Step 4:
Now, its time to clean the edges. Take a little bit of your concealer/foundation and put a small amount on your hand. Dip your concealer brush in until the tip of the brush is well-coated and apply it around your lips. This will keep the color from smearing and make the red pop. Another way to clean around the lips is to dip a Q-tip in a little bit of makeup remover and trace around the outer edges of your lips.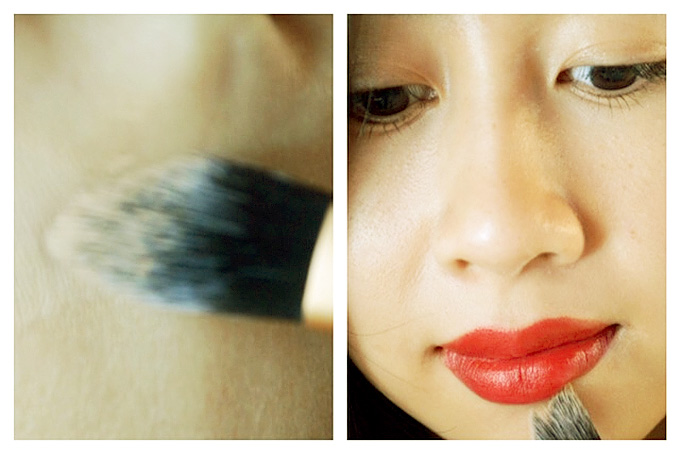 Step 5:
Optional: Apply a pigmented red lipgloss if you're going for a shiny look.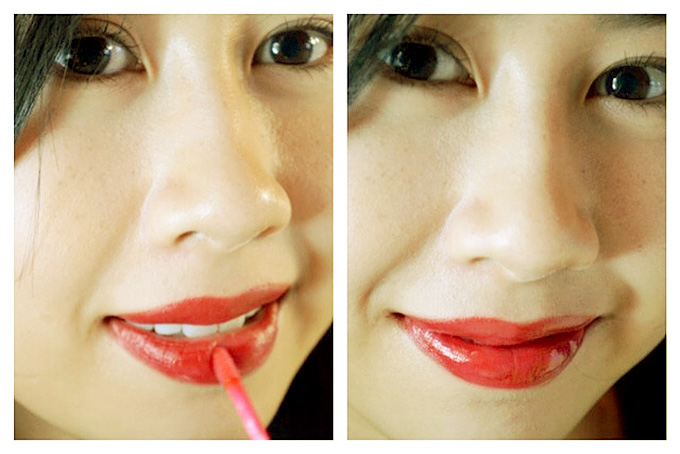 And you're done! See, it wasn't so bad after all. Was it?
Make sure to carry your lipgloss or lipstick in your bag to retouch throughout the day.
MO Tip: If you need a quick eye look to go with your red lip, a cat eye liner should do the trick. It's simple, yet glamorous.

Lip balm:  MARC JACOBS BEAUTY Lip Lock Moisture Balm
Lipstick: SMASHBOX Be Legendary Lipstick
Concealer:  MAC Studio Finish Concealer
Concealer brush:  Smashbox Precision Concealer Brush #5
Lip liner: BITE BEAUTY Contour Lip liner
Lipgloss: BAREMINERALS Marvelous Moxie Lipgloss
---

Maggie is a beauty/fashion enthusiast from Washington DC and has recently left home to be in San Francisco for a change of scenery. She graduated from the George Washington University with a BA in Organizational Sciences. She has worked with DC Fashion Week, Fashion Fights Poverty, Fashion Night Out, Big Brother Big Sister and Alchimie Forever Skincare. She enjoys photography, making videos, drawing, dancing and food. She is currently suffering from a severe case of wanderlust and dreams of working/living in Singapore in the near future.
All author posts