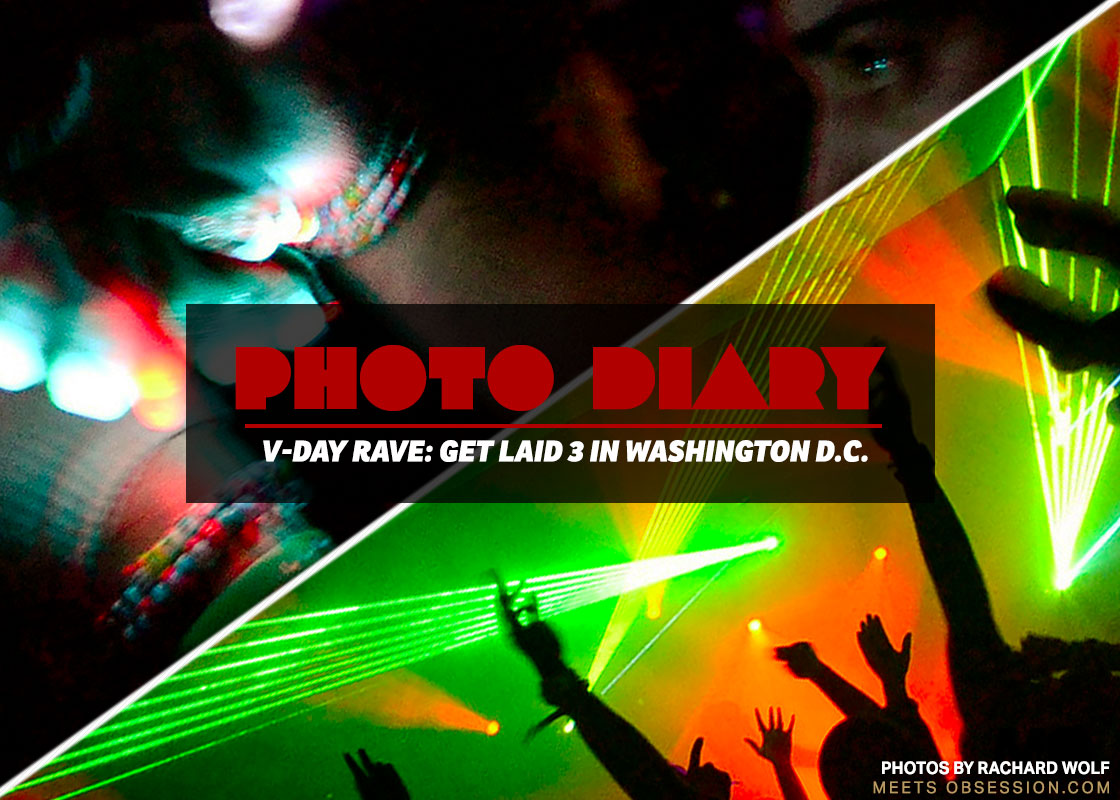 There's the romantic fancy dinner and expensive champagne type of Valentine's Day, and then there's the other kind of Valentine's Day that usually involves doing something fun, quirky and off the beaten path.  We prefer the latter, which is why we were pumped to attend DC's V-Day Rave: Get Laid 3.
And no, it's not the '90s. And yes, people are still apparently going to raves.
Besides the lightshows (because it isn't a rave unless there are copious amounts of light beams moving and dancing frantically), the event—held close to New York Avenue in Washington DC—featured cryogenics, balloon drops, blow-up dolls (unfortunately, they were not the Ryan Gosling type of dolls), a ratchet message writing wall, a polar bear humping Contest and a host of electronic DJs.
See all the photos below.
……………………….
photography
……………………….

 [justified_image_grid flickr_user=95100483@N08 flickr_photoset=72157641660987034]