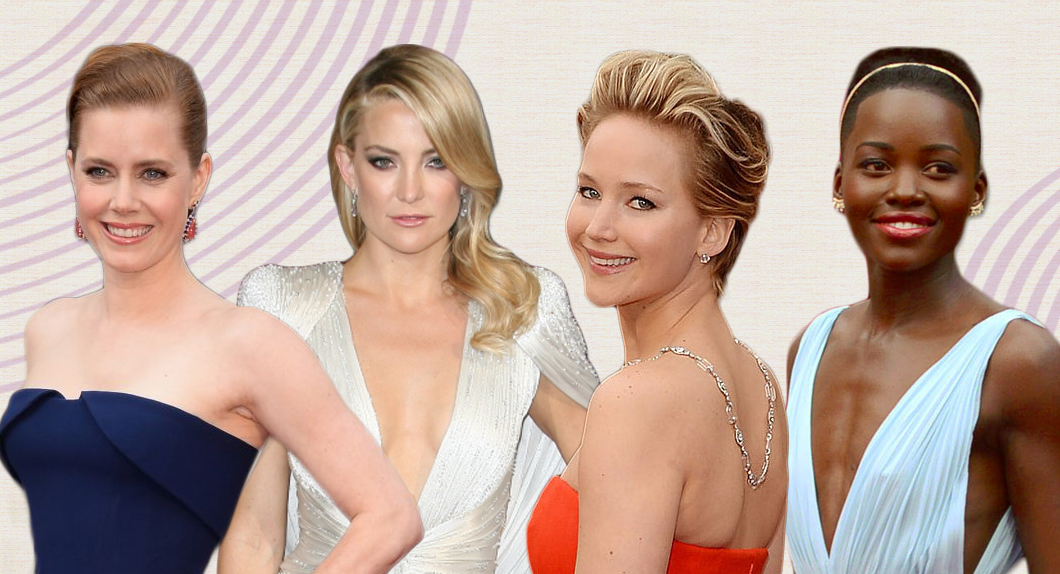 The torrential rains on the West Coast couldn't keep the stars from pulling out all the stops for Sunday's Academy Awards.  Last night's award ceremony provided a few heartfelt acceptance speeches, an unexpected pizza delivery, the biggest retweet in all of history and, once again, fabulous, unforgettable fashion.
As Hollywood came out to celebrate the past year's achievements in film, we couldn't help but to be impressed with so many magical red carpet moments. Below, our five standout looks of the evening.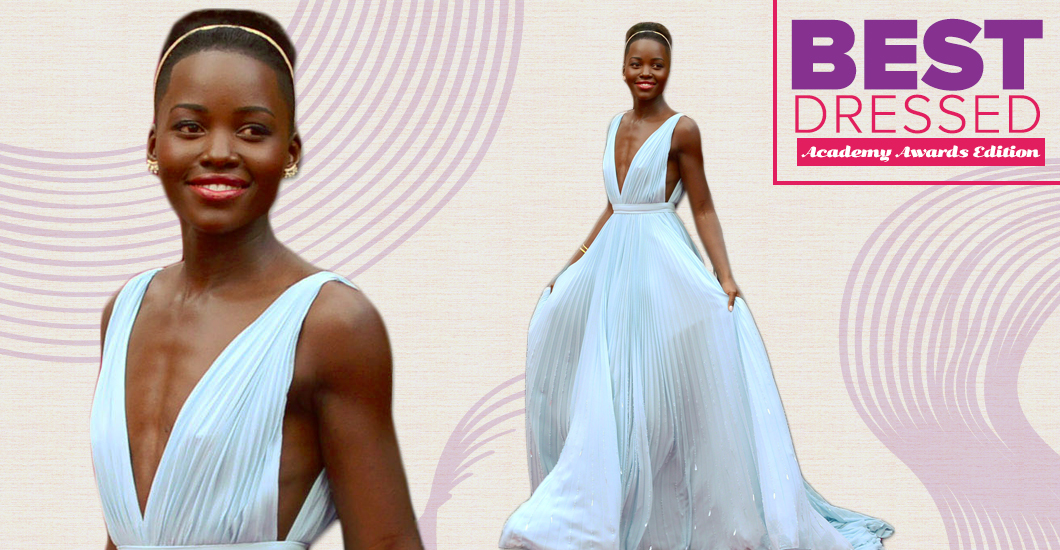 Best Dressed
 Lupita Nyong'o in Prada
It was evident that Sunday night was all about Lupita Nyong'o. In her first feature film performance, she captivated all of Hollywood with her heart-wrenching role in "12 Years a Slave." When Lupita showed up at this year's Golden Globe Awards wearing a red caped dress by Ralph Lauren, she become the subject of every red carpet fashion conversation.  We certainly didn't think that Lupita could have another fashion moment as glorious as she had at the Golden Globes. Boy, were we sooo wrong. It was obvious that Lupita saved her best look for the Oscars.  As a way to pay homage to her city of Nairobi, Lupita wore a pastel blue (technically, "Duck Egg" blue)  sparkling gown that looked beautiful against her skin tone.  With certainty, Lupita was the belle of the Oscar ball.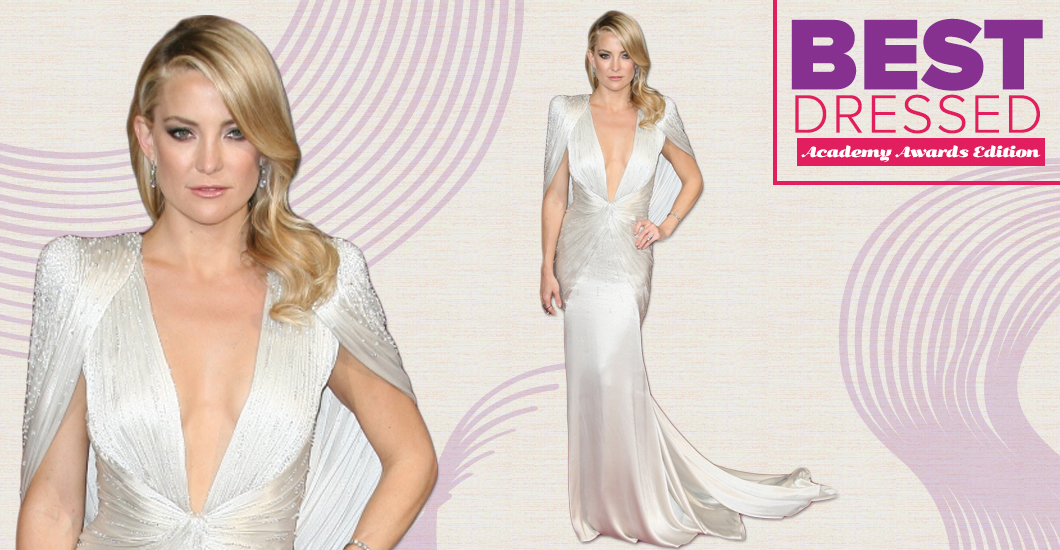 Best Old Hollywood Glam
Kate Hudson in Atelier Versace
Kate Hudson is a seasoned pro when it comes to the red carpet, so it was no surprise that she was one of our favorite fashionable ladies from Sunday night. Looking drop dead gorgeous, Kate shimmered in a gold, perfectly-fitted, old-Hollywood Oscar appropriate dress. Can we just go on the record and call Kate's look movie star perfection?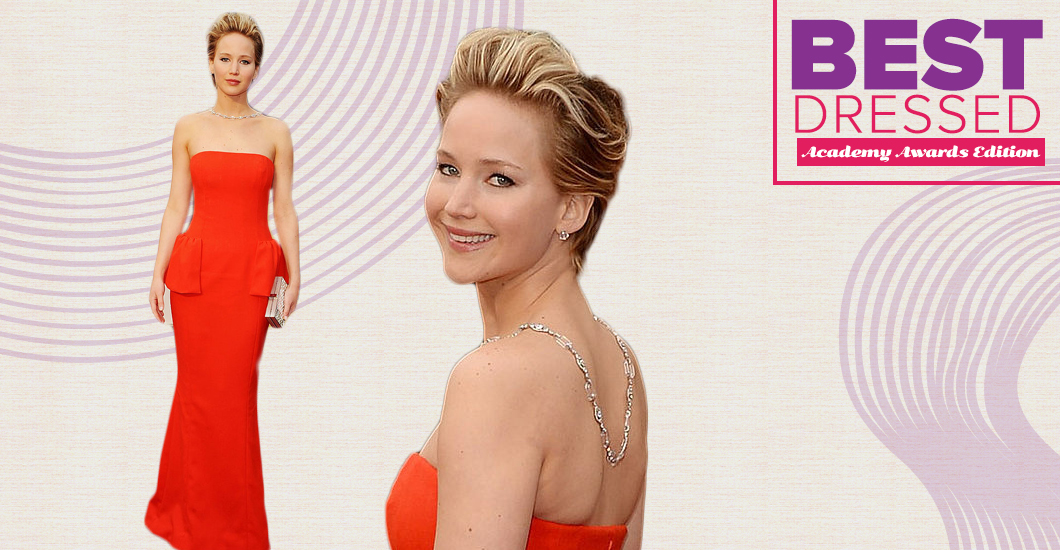 Best Red Carpet Red
Jennifer Lawrence in Christian Dior Couture
The dynamic duo, J. Law and Dior,  prove once again, that when it comes to dressing for awards season (and falling down gracefully), they can do no wrong together.  J. Law showed up at the Oscar's wearing a killer red column dress with peplum detail.  Although the dress was a nod to '40s vintage, Lawrence kept her look young and current by accessorizing with a necklace that draped over her back.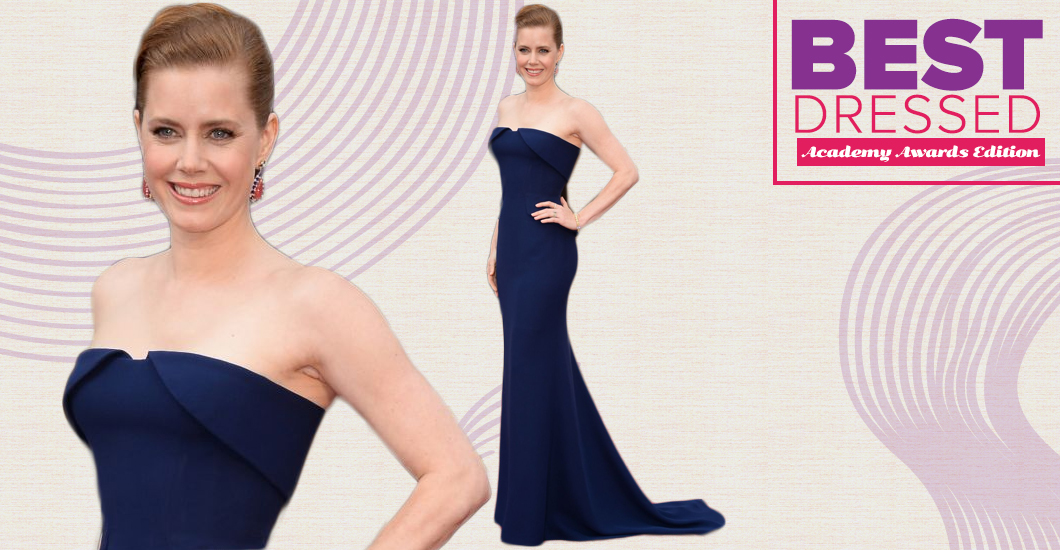 Best Gucci
Amy Adams in Gucci Premiere
Gucci has been as good as gold on the red carpet this award season, and Sunday was no exception. We fell in love with the simplicity of Amy's dark navy gown. The peplum detail and a structured bodice, which led  to a simple train, proved that sometimes less is more. Teardrop earrings and a chic up-do created the perfect red carpet look for the "American Hustle" nominee.
---

Lindsey is a writer based in Washington, D.C. She is currently in her third year at The George Washington University studying Business Administration. Lindsey enjoys spending time working at DC's famed Georgetown Cupcake, and in her spare time watches anything that smells like an Oscar nomination. Lindsey is currently obsessed with Skyping with her dog, listening to Avicii on monument runs and making pancakes at midnight.
All author posts