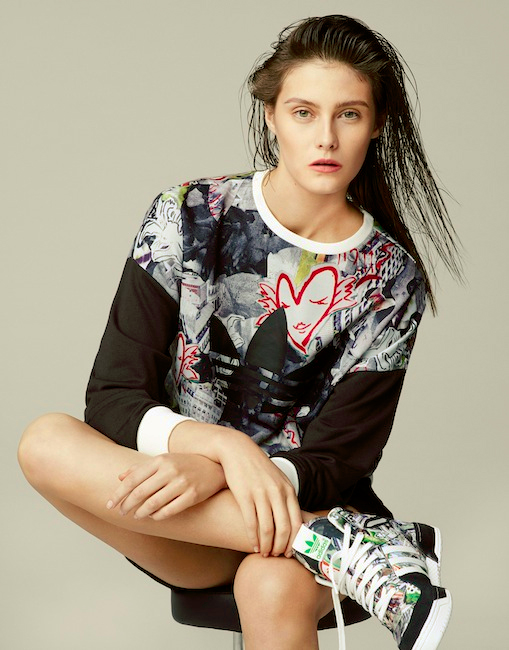 Over the years, Opening Ceremony and Adidas Originals have been successful partners in launching multiple capsule collaborations, and now it looks like Topshop may get a piece of the Adidas collaboration pie, too.
Fashionista is reporting that the UK-based retailer has teamed up with the sportswear brand to create a 20-piece collection that is slated to hit stores on March 20.
The collection will include tracksuits, tees, hoodies and sweatshirts, and will feature graphic floral details for a feminine, but still sporty, touch.
"We wanted to bring some femininity to the range and make the collection fit with all your fashion staples; whether you want to wear as a fashion garment or a performance garment the beauty is in how you combine it together," said Topshop's Creative Director Kate Phelan in a press release.
With a retail range of $40 to $150 per item, the Topshop x Adidas collection will be affordable for most.  Get ready, ladies. Starting on March 20, you can shop the collection at all Topshop stores and Nordstrom.com.  We can't wait to rock some of these perfect workout looks.