London Fashion Week took the UK by storm this September, showcasing Spring and Summer looks of all shapes, colours and textures. While the majority of designs were beautiful and inspiring, a few stood out as slightly ridiculous.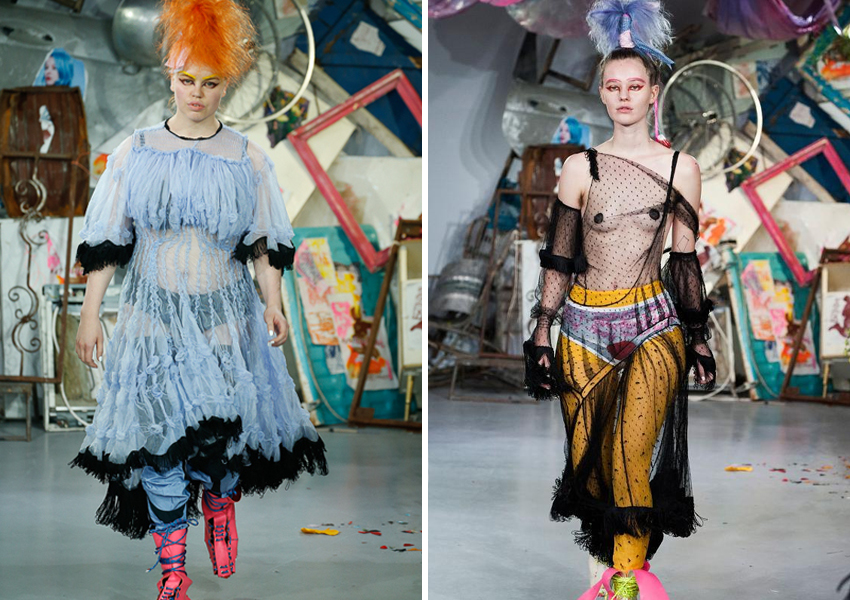 Meadham Kirchhoff
Most of this line seems a bit messy and quite eccentric. The flowing materials and bright colours definitely seem fitting for a summer line, but the awkward shapes and loud combinations would not flatter even the most beautiful of models. Kirchhoff definitely gets points for creativity, but this look would never make the best dressed list.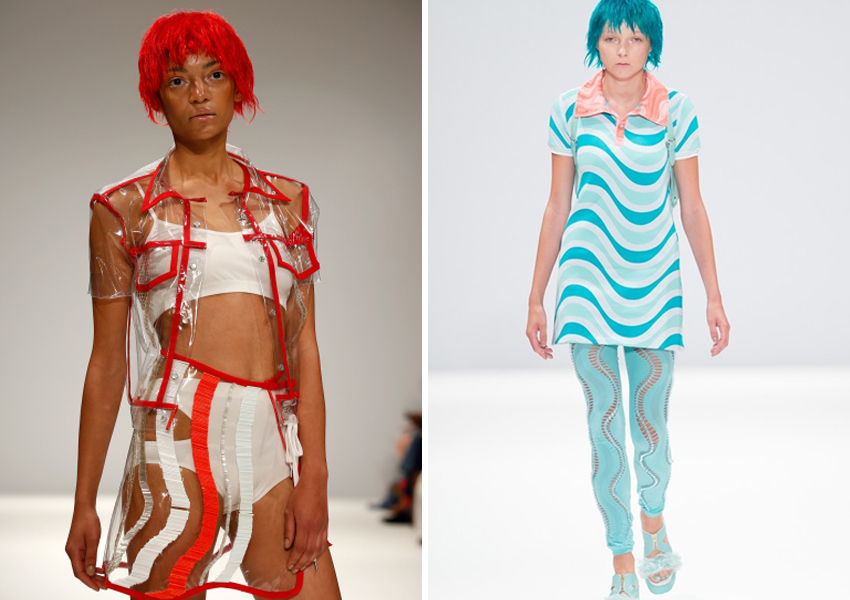 Cassandra Verity Green
Another collection of colour and loud patterns, which make for an exciting summer wardrobe. Unfortunately, this outfit mixed with the wild blue hair make for a fashion don't. This model looks a bit like a martian on her first day of kindergarten. The contrasting collar mixes two beautiful colours, but the patterns are a bit overboard and the collar looks as if she's trying a bit to hard to look professional. I doubt we will be seeing any celebrities rocking this outfit next year.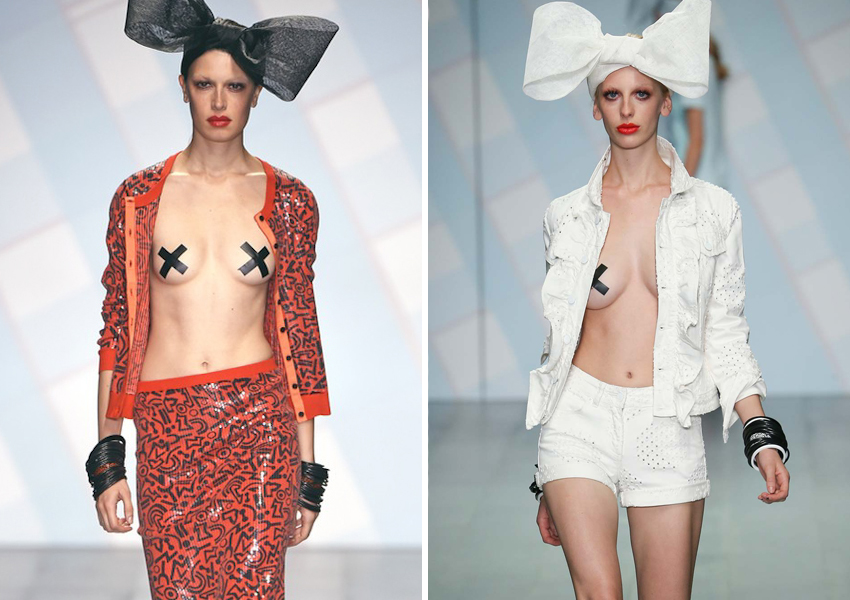 Sibling
While the bows are definitely not practical, they are a unique touch to this collection of bold colours and beautiful textures. While many of Sibling's designs were quite beautiful and could be seen on the likes of Sarah Jessica Parker or Jennifer Anniston, the designer took a risk when deciding to place tape over some of the model's nipples. It fits in with the "free the nipple" campaign, but also comes off as a bit tacky and ruined the look of the line. Adding a cute crop top, this look would have looked a lot more fun and a lot less shocking.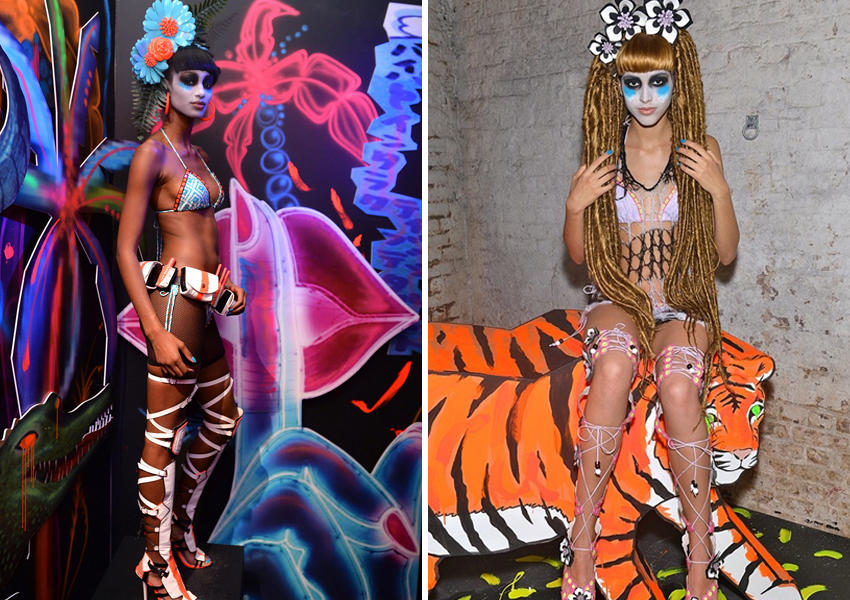 Sophia Webster
With a line of swimsuits and shoes, Webster already stood out among designers, but it was the jungle theme that took her line over the edge. This look (right) in particular puts more focus on the model's face than the outfit, but when you do look at the clothing, or lack there of, you notice nothing but strings and beads.
The shoes look a bit like those that might be found on a little girl playing dress up. It is not a very flattering design, nor is it one that would be practical at any old beach. The strangest part about this outfit – the thigh strings, which would emphasize any tiny bit of fat a woman carries in that area. Definitely not ideal.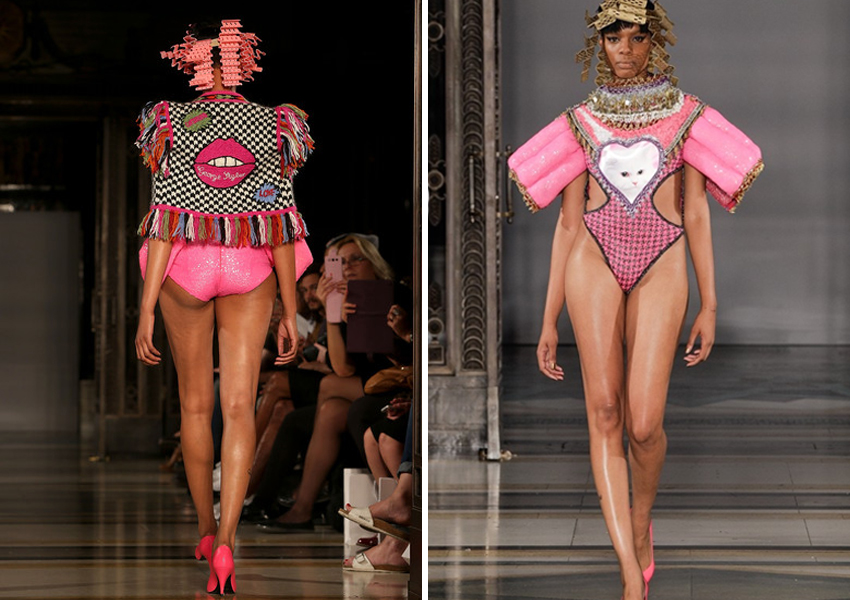 George Styler
Another beach inspired line, but this one comes with beautiful candy colours and even a little something for the men! While some of the dresses are beautiful, this outfit leaves a lot to be desired. The bathing suit dates back to the 80s with high cut sides, yet shows far too much skin with added cutouts. The designer lifejacket with a complimentary kitten is not something any woman that's not named Miley Cyrus would be caught in. As you move up, you notice that even the hairstyle is over the top and confusing. This whole ensemble makes you wonder if the designer sent it out on the runway as a joke.
It was definitely a week full of parties, stars and fashion; a week where designers got to be in the spotlight, and while some came out on top, others may need to return to the drawing board.
Tags:
Cassandra Verity Green
,
George Styler
,
Meadham Kirchhoff
,
Sibling
,
Sophia Webster