Guess which two powerhouse icons are teaming up for a wickedly fashionable collaboration?
None other than the red-sole designer Christian Louboutin and the statuesque Angelina Jolie.
Not only did Jolie receive rave reviews for her role in the successful Disney movie, "Maleficent," but the custom Christian Louboutin shoes she wore while promoting the film also received its  share of attention.  Which is why the two have decided to make footwear inspired by Jolie's "Maleficent" character fall's new trend!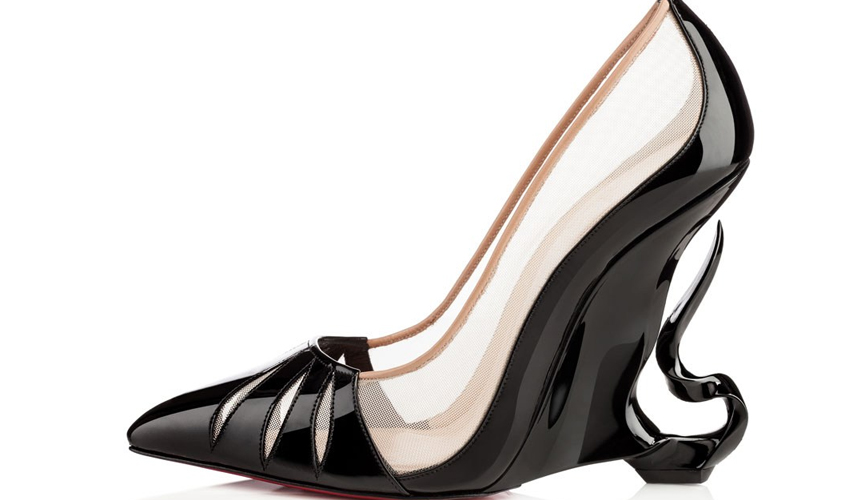 The limited-edition shoe, called "Malangeli," features mesh panels and a sculpted heel in the shape of smoke and will retail for $1599. Pretty fierce, right?
Expected to be  released in October and custom produced on a made-to-order basis by calling the Christian Louboutin's Mount Street store  at 020 7491 0033, proceeds from the sales of the "Malageli" show will benefit SOS Children's Villages.
We expect this treat to be nothing short of Maleficently Magnificent!