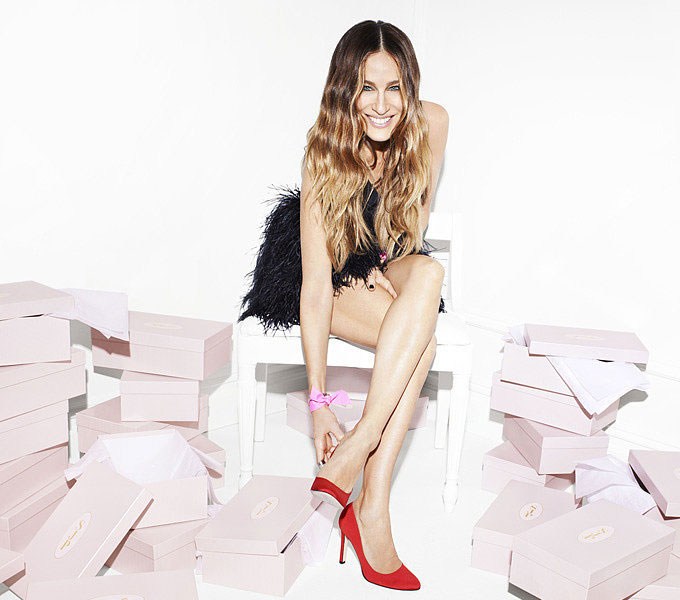 Ready, set, SCREAM!!!! Okay, so maybe not literally!  But the below fashion news is enough to possibly make you scream internally with delight.
Sarah Jessica Parker (SJP), style icon and the beloved character from "Sex and the City" who once said, "Men I may not know, but shoes, shoes I know," has finally come out with her own shoe collection appropriately named SJP.
Yep, folks, this is what we call kismet. If there was any celebrity that was meant to have a shoe line, it'd be Sarah Jessica Parker.  Not to mention that shoe lovers (and "Sex and the City" fans) have been praying that this would finally happen.
Well, it has finally happened and the wait is officially over. SJP's new collection, which was a collaboration with Manolo Blahnik Chief Executive Officer George Malkemus, is being exclusively sold at Nordstrom.
The signature style of SJP's collection is defined by the grosgrain ribbon found on every shoe. When asked about this detail, she said it was a tribute to her mother, who would put ribbons in her hair everyday growing up. "She did so much for us with so little" she said. Yay for inspiring moms!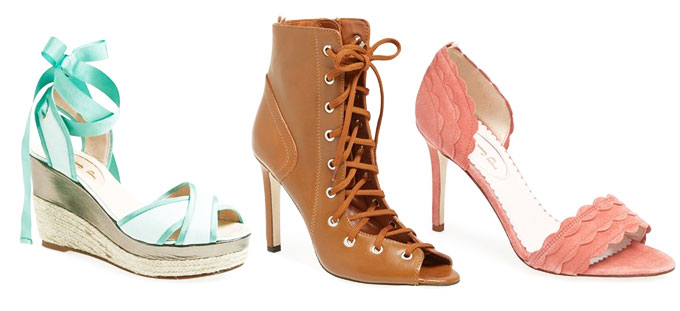 There are 25 shoe styles in her collection and each pair is retailing from $195 to $485. There are also three handbags and a trench coat.
Sorry, dear readers, we must go now. We  have to check our bank accounts to see how many pairs of SJP shoes our monthly budget can handle.
Click here to see the SJP magic.