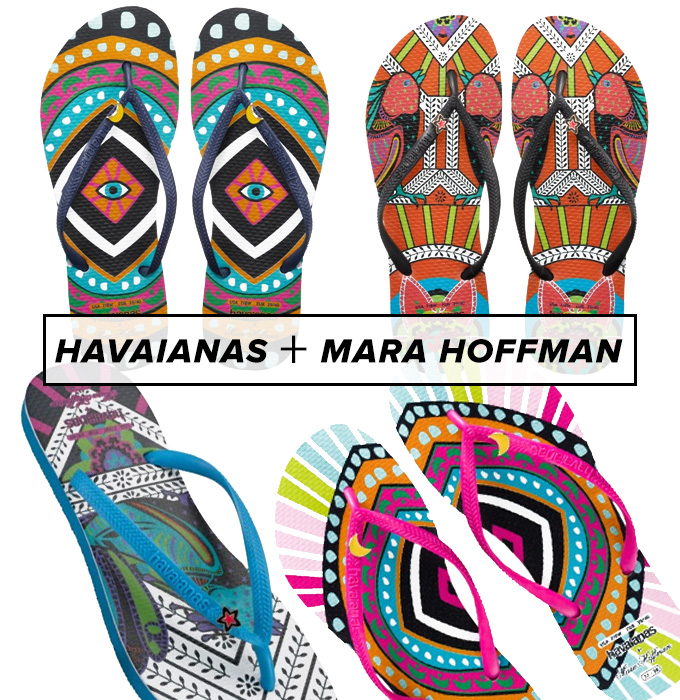 Bohemian belles, take note: Mara Hoffman, our go-to summer designer, has launched a capsule collection with Havaianas in the form of a range of vibrant flip flops.  Yes, darlings, flips flops.
And although we're not usually one to condone the use of flips flops (unless at a beach or in a shower), in the case of Mara Hoffman, we're riding the flip-flop train this summer.
The capsule collection includes four pairs of Mara Hoffman signature patterned rubber-soled beauties decorated in prints such as mystical birds and eyes.  And, get this, each pair of flip flops in the collection is being sold for only $44. Not bad, Mara…not bad at all.
Just this once, we take back  every bad thing we've said about flip-flops.