If you've got high fashion taste with a fast fashion budget, you've probably been in this place many times. After spending countless hours searching  for the perfect fall sweater,  you walk into Neimans and find exactly what you've been waiting for: a colorful,  textured luxe sweater, complete with embellishments. But when you check the price, you learn that it's a whopping $850.
Sigh.
For a mere moment, you contemplate the possibility of skipping this month's rent so that you can afford to buy this sweater. Sure,  you'll be homeless and you'll probably end up living in a cardboard box, but at least you'll look super glam.
You could go the fast-fashion route. Forever 21 has their own version, but it's not as colorful or nearly as cute, and it's cheaply made. You curse your expensive taste and go home empty-handed.
Just like you, many of us don't have the disposable income to devote their wallets to every trend, and fast-fashion retailers are getting monotonous with repetitive, poor-quality garments.
Fortunately, there are ways to get around this and rock some luxurious looks without breaking the bank. I am going to let you in on a few shopping secrets.
It is best to focus on trends that have made an impact in fashion history, well before they were brought back to the present decade.
I am talking about trends such as fur, leather, and 70's boho-style pieces that are making a more mainstream appearance this fall.
Resist Fashion On the Cheaps
First, resist the urge to shop at stores like Wet Seal and Forever 21. Although both retailers carry affordable, on-trend styles, these pieces won't last you more than a wash or two.  Plus,  when it comes to looking luxe, fabrics matter. You'll want to stay with natural fabrics, like cotton, rayon and cashmere and ditch the polymer and acrylic manufactured fabrics.
Vintage shopping is an art
There's no reason you need to spend a huge wad of cash on something you might only wear for one season. To avoid spending unnecessary money and copying the crowd from head to toe, opt for vintage stores and consignment shops.
You have to be willing to dig, but chances are, you can find at least one good treasure. The best kind of vintage stores are the hole-in-the-wall places, where you can often score designer pieces at unbelievable prices. Look for fur coats and worn-in leather pieces to get today's street-worthy style.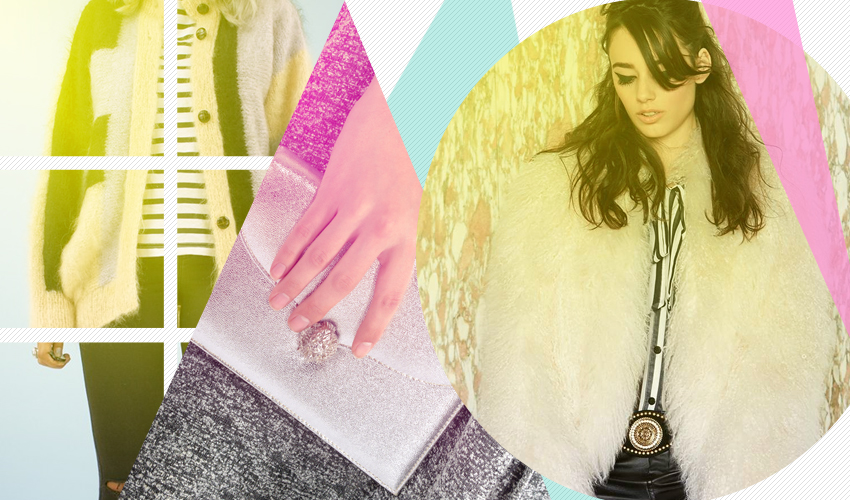 Here are a few online vintage shops we love:
Consignment shops, while a similar concept, can be more pleasant to shop at if you are used to more traditional retailers. The clothing is organized by size and style, and sometimes trend. The offerings are usually gently worn and only a few years old, so you can get something almost as good as new.
Browse consignment shops today for chiffon tops with bohemian prints, often from the likes of Rebecca Taylor and Marc Jacobs.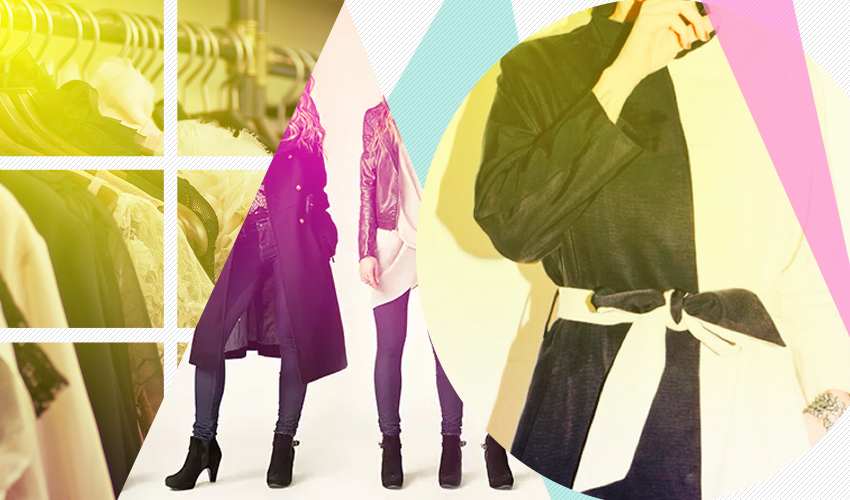 Here are a few online consignment shops we love:
Both of these types of shopping involve a little bit of luck, and a little bit of skill. You have to know what you are looking for, and must also go in with an open mind and an imagination.
With good taste and styling, you can simultaneously master a trend and make it your own.
The end result? A vintage  faux furcoat that will have everyone asking, "Is that Fendi?"
---

Hayley Lind is a rising senior at Philadelphia University with a major in Fashion Industry Management and a minor in Professional Communication. She currently serves as the blog co-editor for her college's fashion publication, Styleline. She hopes to one day write for a fashion magazine in New York City. Hayley is currently obsessed with outdoor yoga, thrift store shopping, and avocados.
All author posts