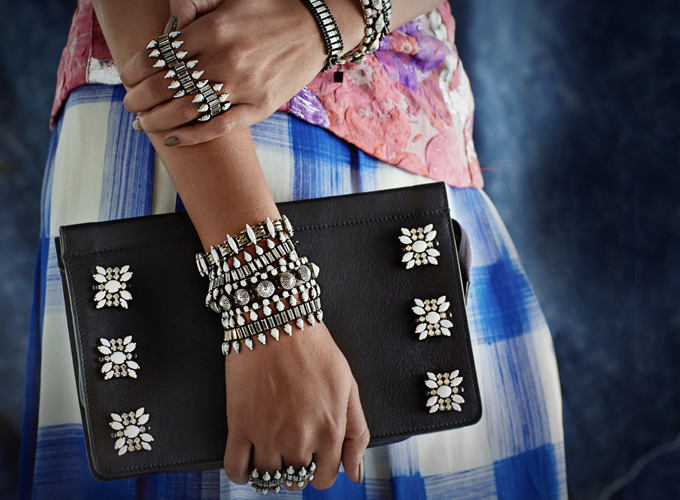 If you've been keeping up with MO, you'll know that when it comes to jewelry brand Dannijo, we just can't get enough of their glam meets edgy statement baubles. So when we heard that the design duo, Danielle Snyder and Jodie Snyder, would be launching a bag collection as part of their fifth year anniversary, we were over the moon.
It seems like we've been waiting forever in anticipation for the launch day to come, but it's finally here and it's everything (and more) than we imagined.
Dannijo's first-ever handbag collection is an assortment of boxy cool girl clutches adorned with dazzling jewels and edgy hardware. Our favorite style from the collection is the bibbed bag, which sports jeweled details on the side panels and resembles their famous bib style jewelry.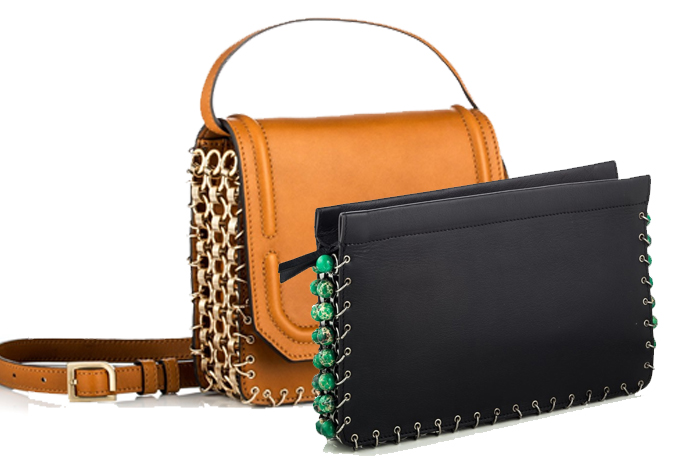 "We paid attention to quality and silhouette and infused a strong sense of DNA with the hardware and iconic bib detailing. Like the jewelry, the handbags are designed to be worn day into night and for any occasion." Snyder Morel said in a press release.
At $495 to $1,295 per bag, their collection is reasonably priced and  definitely worth saving up for. You can view (or shop) the entire collection here.