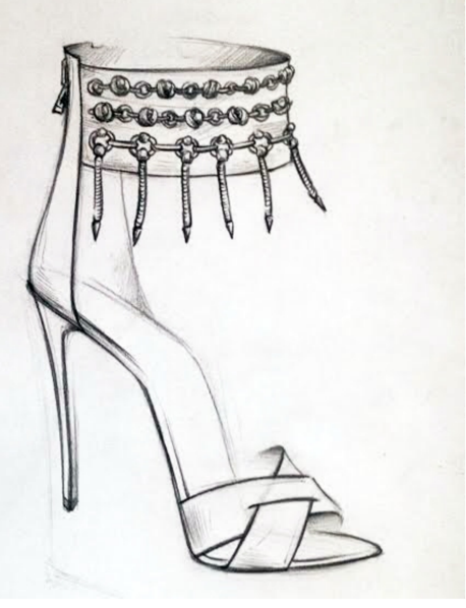 You can thank the fashion Gods because Danielle Snyder and Jodie Snyder Morell, the jewelry designers (and sisters) better known as Dannijo, are adding footwear to their gorgeous brand.
As the go-to jewelry brand for those who like their adornments more edgy but still super glam, it makes sense that they'll be working the same kind of quirky embellishments into their upcoming shoe line in a big way.
Jeweled detailing and all sorts of edgy, intricate decorations look to be a major part of the shoes, if the preliminary sketches they've released are anything to go by.
The collection is inspired by their recent travels, incorporating exotic materials like snakeskin, lambskin, and leather- not to mention Swarovski crystals.
The collection, priced from $250, comes soon after they announced their new handbag range which came out in March this year. The shoes will be available for purchase from February 2015.
---

Louise is a freelance pop culture and lifestyle writer with a life-threatening obsession with television. She talks about every TV over at The Cutprice Guignol, and edits and writes for modern music blog The Cutprice Jukebox, as well as publishing poetry in a number of international journals. She can generally be found watching horror movies, wearing ill-advised hats, and trying to find her cat. @thecutpriceguignol. Follow her on Twitter @thecutpriceguignol.
All author posts