Let's face it, sometimes the worst part of being a bridesmaid is the dress you'll wear to the wedding. Never to outshine the bride, the bridesmaid dress has seen its share of unflattering prom dress silhouettes, cheap satiny fabrics and color that would make even the most color blind horrified.
But girl next door, mega-blogger, fashion designer and future bride-to-be Lauren Conrad hopes to change that with her new  collection of bridesmaids dresses.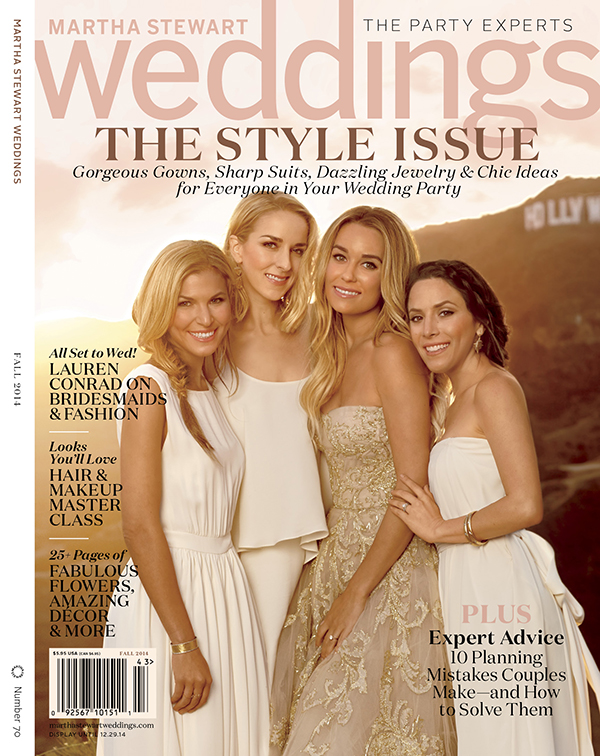 With her LC Lauren Conrad line (2009) and Paper Crown (2011), Conrad has had some time to figure out how to put her signature simple and elegant stamp in the fashion hemisphere. Now with the planning of her wedding in full effect, she has decided to expand her Paper Crown line by adding collection of bridesmaids dresses.
There are 12 different dress styles–ranging from $220 to $335—that are currently available on paper-crown.com
What's cool about Conrad's latest addition is not only will the line be featured in her own upcoming wedding, but the initial launch of the line can be seen on the cover of the September issue of the Martha Stewart Weddings Magazine.
Call us impressed.
Lauren Conrad is proving that she may not be so basic after all.
Tags:
Lauren Conrad
,
Paper Crown