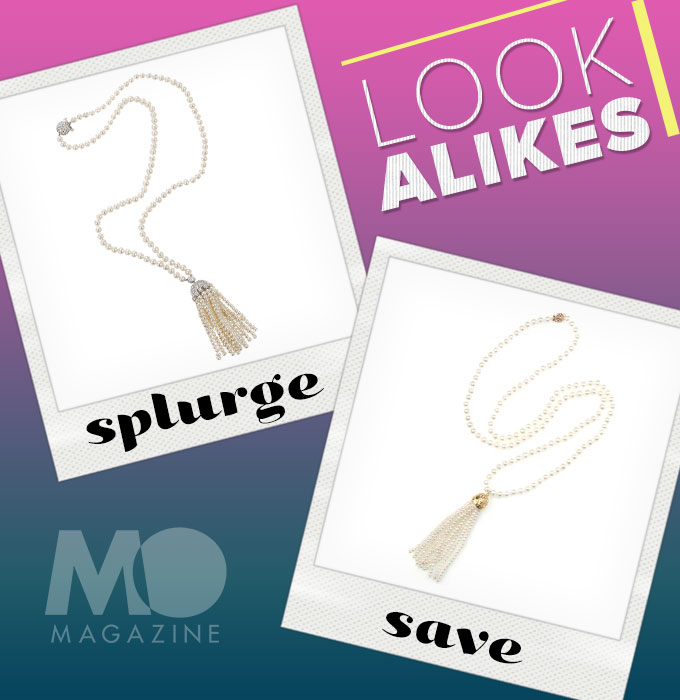 We're a girl who lives for her pearls.  Certainly, we're not talking about the kind that only a grandmother would love, but rather a new, updated twist on the old-fashioned necklace.
Just add length, a few pearl tassels and a beautiful, ornate cap and you've got this dazzling Lariat Pearl Necklace by Fantasia Jewelry. This gem of a piece can be worn with a daytime blazer or an evening dress–really, it's that versatile.
But as much as we'd love to own this gorgeous piece of jewelry, the price tag has got us gasping and clutching our pearls. At $2500 a pop, which is equivalent to a month's worth of rent, these pearls don't come cheap.
So what's a girl on a budget to do?
Take this pearl of wisdom: skip the homeless shelter and opt for this more than suitable replacement by Julia Failey White. It'll only set you back $535 and it's just a dazzling.


SAVE: Julia Failey White Sapphire & Pearl Tassel Necklace | $535