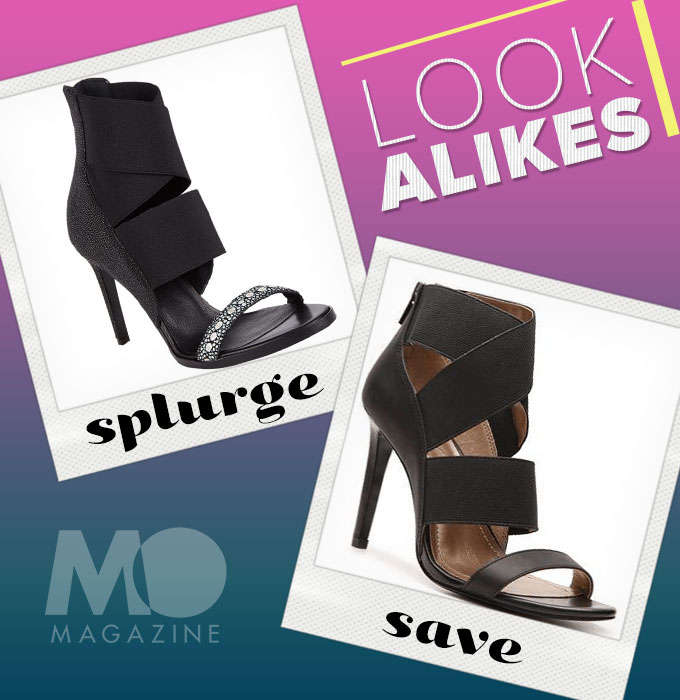 Who doesn't love making a statement? We do – especially when it comes to our footwear.  And this summer we're all about going bold and strappy.
You can make these instant-sexy heels work with a pair of slouchy jeans and a blazer, a sexy bodycon dress, or even a jogger pant—really, they're versatile enough that you can wear with practically anything.
Sexy statement heeled sandals will definitely give you much-needed height, but the right pair might also come with a high price tag. For example, take these Helmut Lang Diazo sandals that we're obsessed with. At $695, they don't come cheap.  So what's a girl on a budget to do?
You have two options:  You could go for the Helmut Lang pair and vow to eat Ramen and peanut butter and jelly sandwiches for the next year in order to save some cash or you can go for these identical BCBG Paris Farleena Sandal look alikes, which will only set you back for $49.95.

Helmut Lang Diazo Strappy Sandals ($695)
BCBG Paris Farleena Sandal  ($49.95)
Tags:
BCBG
,
footwear
,
Helmut Lang
,
Look Alikes