Gone are the days when becoming a model for a major brand meant that either you were signed with a top agency, or scouted by an ambitious agent while hanging out at a shopping mall.
Now we have Instagram, Tumblr and facebook, all of which are now becoming a place where regular people–like you and me–are landing campaigns for brands such as ASOS and Diesel.
And just when we thought social media scouting campaigns were a flash in the pan, along comes Marc Jacobs, who just cast his entire Marc by Marc Jacobs Fall 201 4 campaign  through his Instagram fan base.
For one week in April, nearly 70,000 Instagram fans entered Jacobs's casting contest by uploading their photo with the hashtag #CastMeMarc.
After sorting through the entries and choosing 30 finalists, 9 aspiring Marc Jacobs models were selected, flown to New York and photographed by photographer David Sims.
The previews have been released and, so far,  we're impressed with the results.  The models, cast from all around the world, including  South Korea and Russia, are all diverse and break the typical model mold.
If you want to see more, the entire campaign will debut in the August issue of Teen Vogue.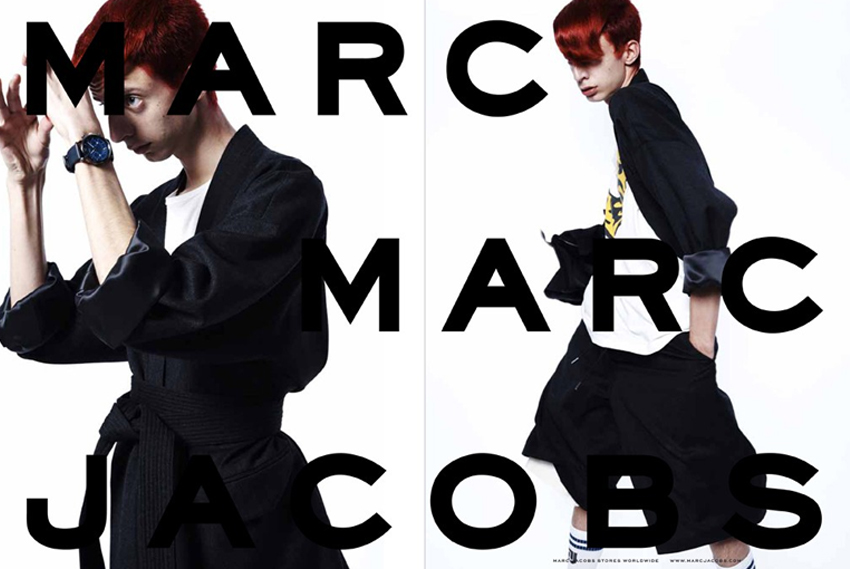 Tags:
ASOS
,
David Sims
,
Diesel
,
Instagram
,
Marc by Marc Jacobs
,
Marc Jacobs