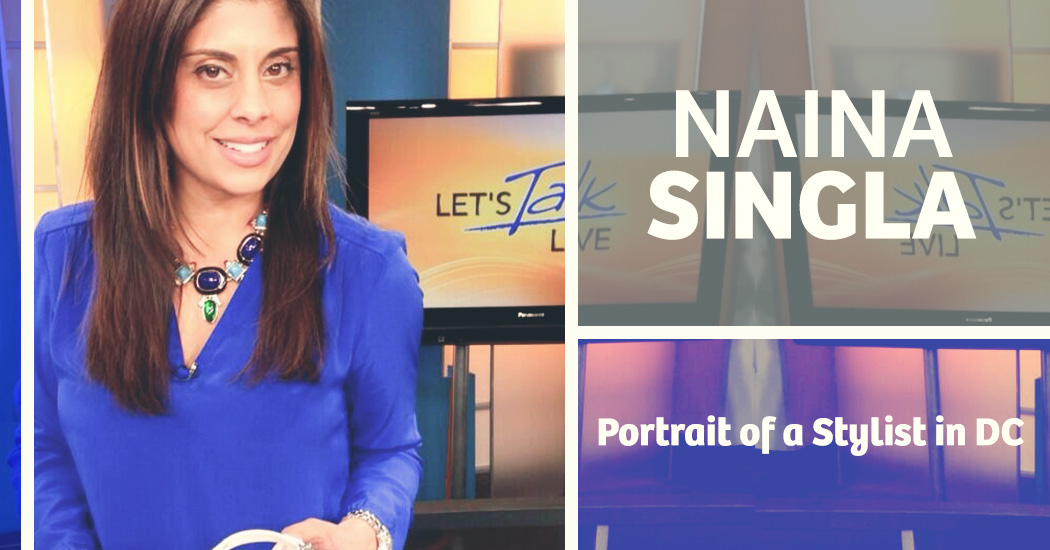 When complaints about the DC fashion community arise it's usually critiquing the disconnect between their insular trends and the actual lifestyle and aesthetic of the city's population.
Sure, that's an interesting, fashion forward outfit on so-and-so's blog, but can it actually resound with a larger population of client-facing professionals? This disconnect is further exacerbated by the fact that many in the DC fashion scene work for themselves at home, in casual co-working spaces, or at one of the few DC-based start-ups, a far cry from the work lives of most DC residents.
Alternative office life is common in places like New York, Los Angeles, and San Francisco, but not in Washington, and many don't have the freedom to "express themselves" through their wardrobe choices at work. Thus, when it comes to buying a $400 pair of leather skinnies at All Saints versus an everyday use blazer from Theory, the choice is clear.
Despite gains here and there, the small, rising DC fashion scene continues to be held in skeptical regard and it's a cold reception by many of the District's most stereotypical, no nonsense inhabitants.
While a style tip here and there off a blog may be useful, much of DC still adheres to J.Crew, Ann Taylor, Lilly Pulitzer, Ralph Lauren, Brooks Brothers, and the like.
But, is this a bad thing? Does this have to be fought?
Enter Naina Singla, a former biotech scientist and Ph.D from Chapel Hill turned DC stylist. With a small, curated list of clients in the metro area, Singla is one of the most trusted stylists in DC whose fashion philosophy authentically embodies even the most rigid metro area sensibilities.
A Stylist Who Knows
Naina Singla is sitting across from me at Le Pain Quotidien in Bethesda, with the rain pouring down outside, and she's telling me about how she went from Dr. Singla to Naina of STYLE'N fame. In May 2010,she began a blog for fun to explore her interest in fashion. Within two years she had bid adieu to her life as a biotech scientist and had drafted a business plan to work as a stylist.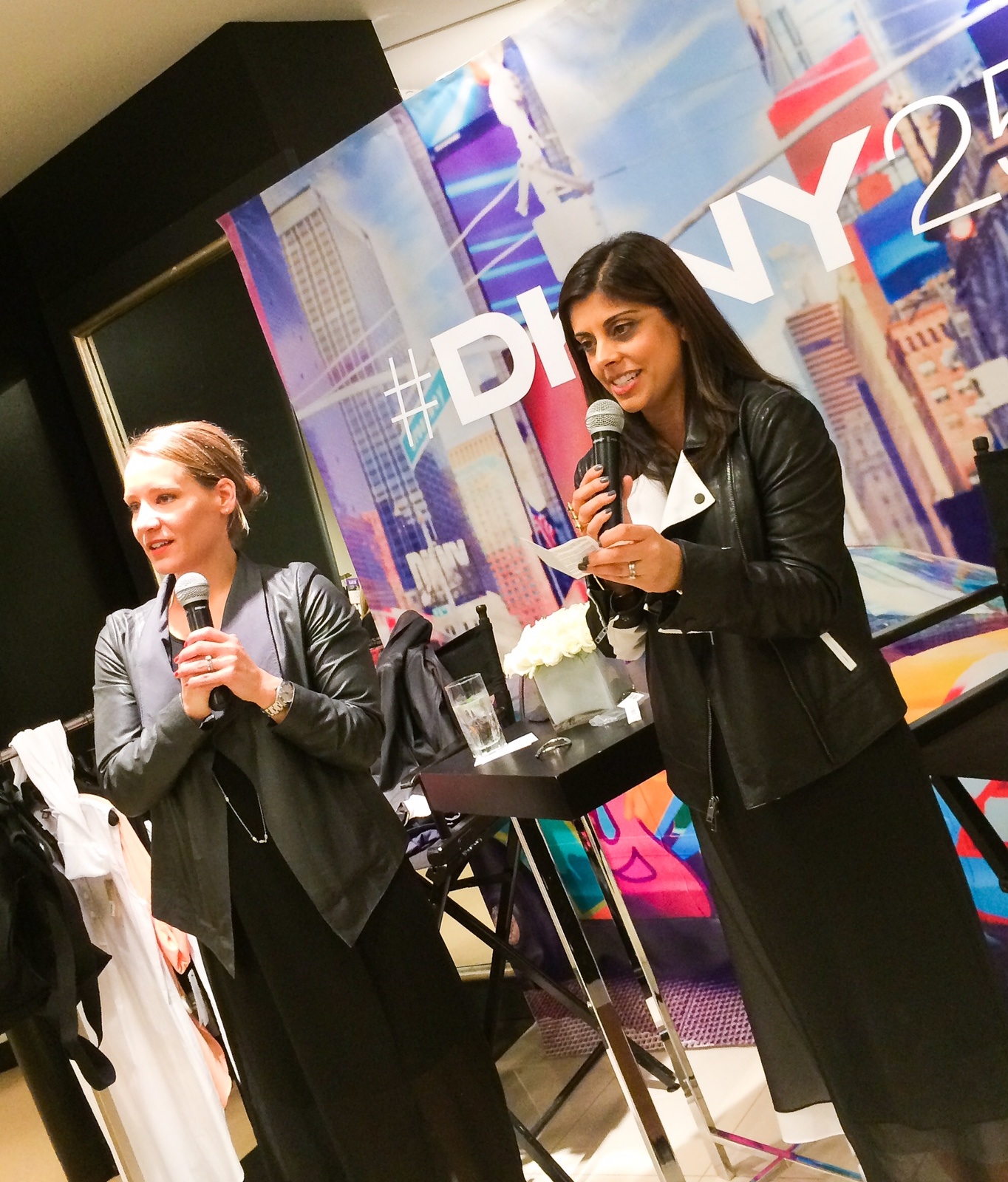 "There [are] pros and cons, of course. I left a six figure salary and a healthcare plan!" she laughs, with her long, dark hair swinging to the side.
Singla speaks the way many who have made a courageous career change speak – with gratitude and excitement – when it turns out the decision wasn't so bad after all."I left it all to become an entrepreneur. But I am so happy. I feel so good everyday and feel like I have so much potential. I feel lucky I found my creativity."
Singla is down to earth, engaged, and easy to talk to. It's rare when an interviewee posits questions. Reflection is not at the top of the list while self-promoting, but Singla has a calm, attractive energy. It is believable that she works with women closely, building them up, listening and observing, in order to foster a creative relationship.
A neurotic aggression is easily spotted with a lot of fashion professionals, even the most charming, because having to stay on top of quickly moving trends, in a highly competitive field, requires that of many. Singla has avoided that since her work, while influenced by trends, is most deeply invested in individual style.
"I look at the person, first and always. Who is this client? What is their lifestyle, their profession, what are their concerns about body and image? I do all of this before even thinking about what trend to suggest."
The Singla Style Philosophy
Many stylists, quite naturally, have a tendency to dress their clients the way they dress themselves. Think Rachel Zoe and how Nicole Richie became her mini-me for most of the early 2000s. Singla, like many stylists, became a stylist because people liked how she dressed and asked for help.
"I had my blog [and then] began receiving messages asking for help. It was amazing! I started out with friends and bloggers to practice. I realized I loved styling and knew I wanted to do it. And I developed my own method."
Keeping the ego in check, while being able to understand an aesthetic outside of your own, takes a special artfulness and intuition which Singla has. Anyone can go Pygmalion on you, but if they can't see you, behind their own agenda, you probably won't end up trusting them. Singla's styling is a kind of fashion therapy, building trust before moving forward. She works to know what you like and dislike before ever even charging the credit card.
"Most stylists will try to tell you to buy new clothes. I go through the closets of all my clients first. I refresh their wardrobe from the inside before looking to make purchases. I repurpose their wardrobe.  I work with what their style is and who they are," says Singla, earnestly and kindly.
Regional styles exist, and in fact, distinctions in fashion make it all the more interesting. Not everyone needs to be wearing a One Teaspoon cut-out body con or an Alexander Wang crop top. But just how mass media and television pounded away at regional accents, the internet and its fashion bloggers are crossing coasts, state borders, and international waters to create a new seamless uniform with every season. Where once things could only be seen on the streets of Tokyo or Stockholm, an immense amount of style has lost the specificities of their origination, instead, reflecting on current trends on the world wide web.   The result: if it's on ASOS, it's probably on you.
Of course, the greatest loss in fashion saturation is the effortlessness which can only come from being informed by lifestyle. And effortless is what we all are really trying to accomplish when we stand before our closets in the morning.
If you're in Georgetown, trying to look like Santa Monica, somehow you'll get it wrong, even if you have all the right labels because you're just trying too hard. Great fashion is aspirational, always wrapped up with a bit of fantasy. However, when fashion gets caught in the traps of its own whimsy, it loses exactly who it seeks to impress. Singla keenly understands that a disconnect can not only be damaging to a stylists' business but disenfranchising to clients already struggling with their clothing. Dismissing or downplaying the culture in DC doesn't buy any favors.
"They say there's no style in DC , but I think there is. You can also really work to bring out more style in people without making them uncomfortable. People can be very sensitive. Some women refuse to wear heels. More mature clients can be very conservative and are in positions where they don't feel like they can experiment very much without feeling flamboyant. In these cases maybe a bright, patterned dress isn't best. But that doesn't mean you can't have color through a beautiful scarf. It doesn't mean you can't try something new."
Singla doesn't force style but brings out the greatest potential of clients whose wardrobes might not have had a refresh since the last administration.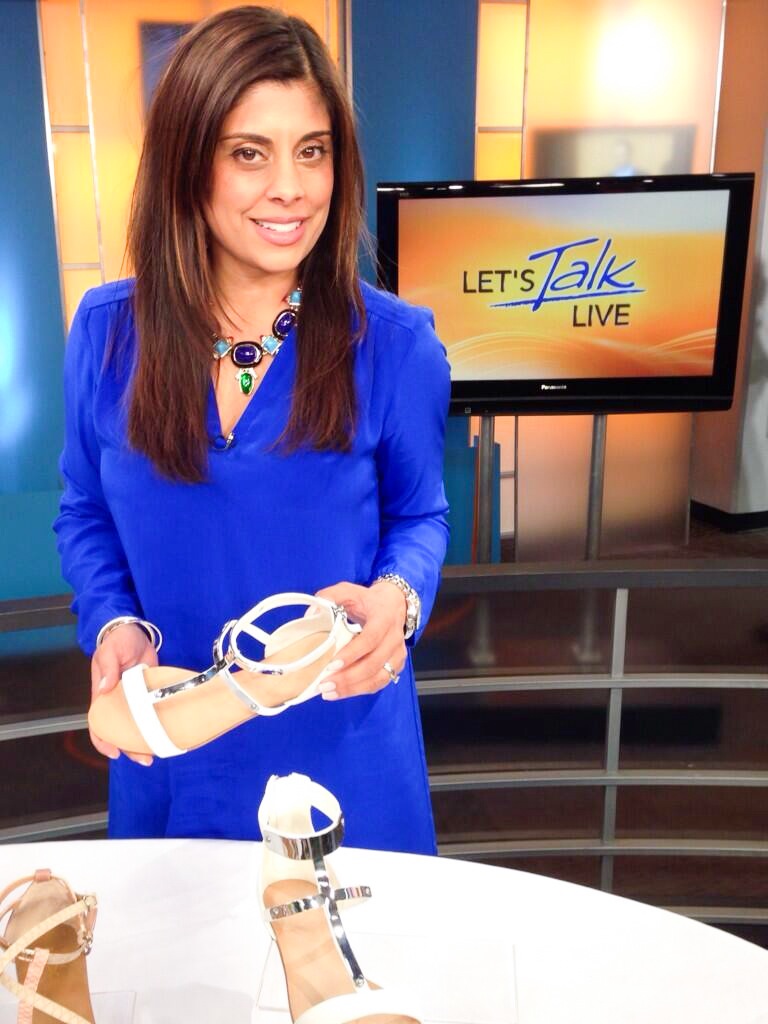 Like a mole who works from the inside to crack the code, Singla may be the most singularly in touch fashion professional in the District, relating to her clients on multiple levels.
Many stylists have backgrounds in fashion and design, either through school or work experience. The income of many stylists (with renowned exception, see aforementioned Zoe) demands that many stylists must imagine the lives of their well-off clients, like a kind of style astral projection. The divide between stylist and client is a wedged realm. But in Singla's case, she doesn't have to imagine what it's like to have a dress code at work. She lived that life. The relationship with her clients is embedded in trust.  Singla's advice enhances the style they have within the confines they must operate within. The result is Singla's rapid and easy success as a personal stylist and her loyal following as as an on-air fashion expert for DC Fox News, among other local news stations.
"You cannot push style onto people. Women, especially in DC, have looks they are comfortable with. And in general, pushing trends ignores the differences in people's bodies. You have to look at each person individually, their specific needs. When someone is comfortable, that's when they look best. I want my clients to all look and feel their best."
Creative Collective
Singla is part of the Creative Collective, brain child of Meg Biram, and has been satisfied with the partnership.
"It's great to be building these relationships. I am always looking at building relationships."
With a motley crue of other female creatives, the Creative Collective is in a sunny row house along M. St, overlooking the Key Bridge. Here, Singla, along with Biram and company, have joined forces. The operation already has a well-oiled feel to it and I've experienced firsthand the powerful networking and referral power of these women.
For Singla in particular, the office offers a perfect location and space for future projects. "It's nice to be with all of them. I love the networking."
Singla, a popular host to many DC fashion events, has found she loves to be part of events. Future projects have Singla eyeing partnerships and continued work on brand collaborations, so the Creative Collective move is ideal.
"I'm looking forward to having an office in the city with greater access to everything."
Singla's DC Impact
The rain is picking up again, almost torrential, and the coffee cups are empty. Singla and I are saying our goodbyes and making plans about hopefully meeting again.
I reflect on the conversation as I merge onto Old Georgetown. Having worked in Los Angeles and New York fashion scenes for years, where style is woven into the sunsets, the streets, the smog, and the DNA, the new message of DC– finally coming into an age of style– is interesting.
As a DC native, who knows others District-bred, local talk can be ambivalent. It's hard to convince this local crowd that standard DC prep chic still seen on every kid in private school along Wisconsin Avenue or urban street style a la Up Against the Wall is going anywhere fast.
While DC works on its gentrification and fashion transformation, it will also always be the city where the Capitol resides and all that entails. Growth is always most meaningful and long-term when it's organic and intuitive. After listening to Singla, it's apparent the DC fashion community is lucky to have her philosophy of style that listens before it assumes, takes stock before it pushes.
Singla's last words to me are, "There's so much I am hoping to do." It's certain there is and it's good to know Singla's on our team.
---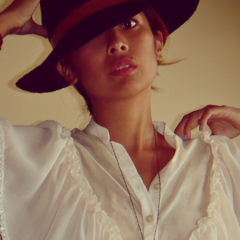 Sinta Jimenez is currently obsessed with Opening Ceremony collaborations, Band of Outsiders, warabi mochi from Temari Cafe, meteor showers, and finding a Jeff Buckley soul with a Jason Segel sense of humor.
All author posts