Considering the fact that he hasn't aged for decades, it's safe to assume that Pharrell Williams has a pretty good idea of classic fashion. Just ask Vivienne Westwood's hat. And, after months of speculation, he's announced a collaboration with Karl Lagerfeld.
But it's not fashion he's collaborating on – Williams will be starring in Chanel's next short film, due to be screened before the Paris Salzburg pre-fall collection show on December 2.
But that's not all for the upcoming Lagerfeld-directed project.
Williams will be joined by current "it" model Cara Delevingne and Hudson Kroenig for the mini-movie, which was shot in Paris earlier this week.
Kroenig, for those who don't know, is the six-year-old son of Lagerfeld muse Brad Kroenig, who caused a stir when he walked the runway with his dad in 2011.
Might this be the cutest (in all senses of the word) Chanel movie ever?
---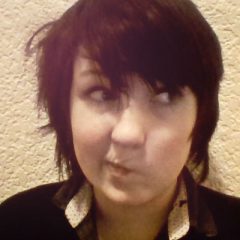 Louise is a freelance pop culture and lifestyle writer with a life-threatening obsession with television. She talks about every TV over at The Cutprice Guignol, and edits and writes for modern music blog The Cutprice Jukebox, as well as publishing poetry in a number of international journals. She can generally be found watching horror movies, wearing ill-advised hats, and trying to find her cat. @thecutpriceguignol. Follow her on Twitter @thecutpriceguignol.
All author posts