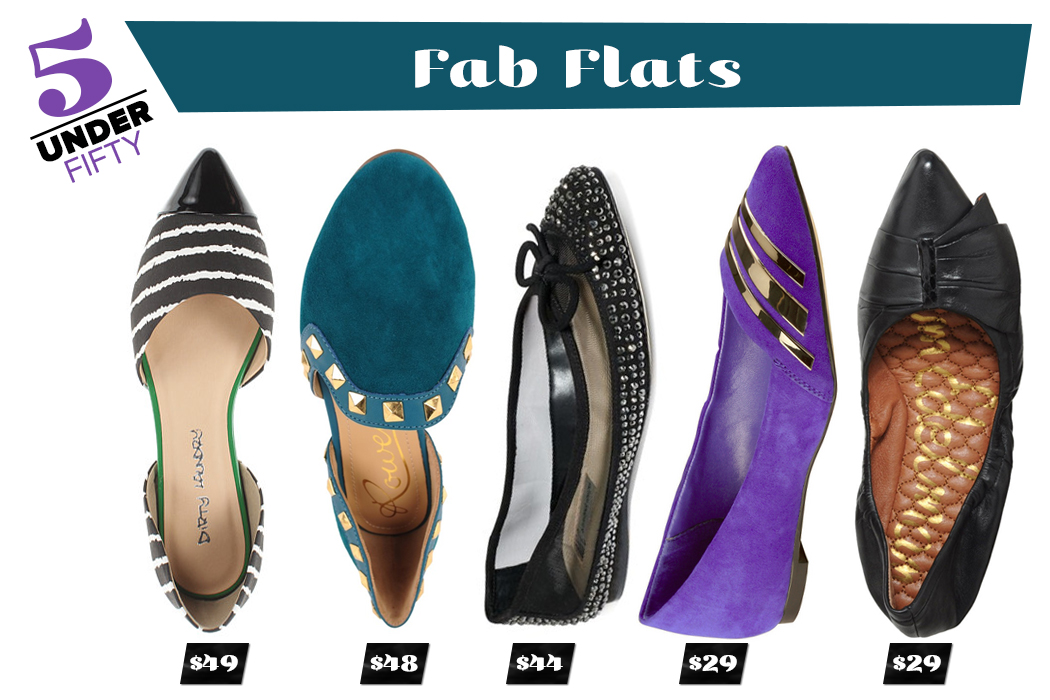 After what seemed like a never-ending winter, it appears that spring may be finally coming our way. That is, after this one LAST storm.
One thing is for sure, we're tired of these cold, gloomy days and we're more than ready to kick off our boots for more revealing, spring-friendly shoe options.
While we're not yet fully embracing strappy sandals, we can, however, transition to the ultra-comfy ballet flat—which is THE quintessential ready-for-spring shoe style.
And when it come to flats, we're just not talking about any kind of ballet flat. If you're going wear flats, we suggest you go for the SUPER fabulous option. How else are you going to make up for the lack of height?
So don't let your footwear style fall flat this spring. Ahead, five fab flats that will have you stylishly stepping into the next season.

products left to right:
Dirty Laundry DL Audrina Flat | $49
Green Rowen Hindman Flat | $48
INC International Concepts Women's Corsica2 Ballet Flats | $44
Aldo Baldon | $29
SAM EDELMAN Ballet flats | $29
Tags:
5 Under Fifty
,
Five Under Fifty